Readers and viewers are stuffed with millions of images from numerous companies. However, what differentiated them is how eye-catching the design is. From creative directors to visual designers, they all can make your brand stand out.
Creating a brand does not only require your business to be out there but also stay there for years and years. Part of branding involves getting the right design for your website, company's logo and appealing visuals.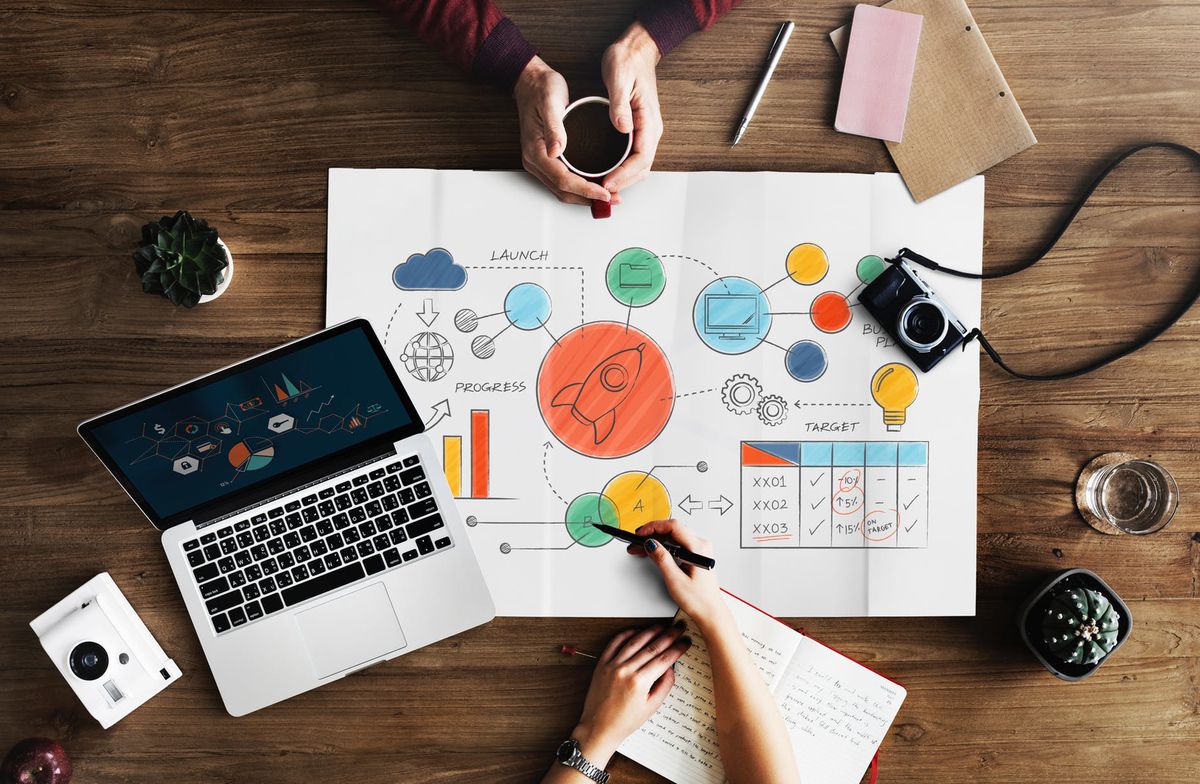 You have decided to hire a designer to work for your company. The hiring process is what determines if you get the right person for the job. How do you go about that?
Where to look
The first step is to know where to look when hiring a great designer. Most people will agree that word-of-mouth works best because you are most likely to get a trusted expert. Referrals are great because there is proof of past work done.
There are online platforms to get a designer. The other option would be posting the position on your LinkedIn, Facebook or hiring boards. Once you post, different applicants with vast experience will apply.
Search for experienced designers who are in line with your plans
The applications you will get will be different, and you will find that people have diverse experience. However, get somebody whose expertise is in line with the nature of your graphic design requirements. A designer who has worked with tech companies may not be well suited in a company that is more about art and photography.
Portfolio
A designer will obviously have the necessary education and experience. However, the portfolio is what should convince you if the designer is somebody you can work with.
If the ultimate goal is to get a junior designer, then maybe you can overlook a smaller portfolio in the case they have the rest of the requirements.
However, if you need somebody to come and deliver on day one, go for somebody with a portfolio of something similar to what you need. Consider those who've built a similar product because they have an idea of what you are looking for, for the business.
Get somebody who can tell a story
The exciting part about design is that storytelling is part of it. Can the applicant tell a story about their pieces of work?
Can they tell how they settled on a specific design and is it connected to a problem they were trying to solve?
A good designer needs to tell a story that connects the dots as to how they chose a particular design and overlooked others. Be on the lookout to see if there are logical gaps in their story. You need somebody who can tell a story in their design.
Explain what you need to be done
To know if the applicant is a great fit, you need to put across your message on what needs to be done. Explain the business objectives, mission, purpose, and vision. The designer needs to know what the business is all about so that they come up with something that will satisfy you.
Just the same way you get a page fault in nonpaged area Windows 10 and a technician will need to know that your PC acted up, a designer will need to know what you seek to achieve with the design they come up with.
Some of the things to put across are:
Let the designer know the target audience.
Explanation of the business model
What you need the audience to see
Some of your opinions on what you want to be done
The deliverable, what you want the final product to look like
Look up some design 'language.' Talk in designer language so that communication becomes effective as well as getting to be on the same page.
Expect to pay more for the experience
As much as you have a budget for the project, consider the experience the designer you settle on has. A higher experience means you'll have to pay for more. Also, a higher project will definitely cost more.
Put in mind that the cost varies from one designer to another. A design agency will ultimately charge higher than a solo designer. However, you should weigh the benefits of an agency vs. a freelancer and go with what works for you.
Work with a range of $50-150 per hour. Keep in mind that price depends on the project. If the project is extensive, the price will be higher. There's also an option of setting a flat rate depending on what you both agree.
Have a deadline for the project. Negotiate for more than one design version. Also, ask about the rounds of revision the designer allows; get at least two.
The design is crucial for the business, hiring right for the job makes it even easier. Remember to claim ownership of the design so that in case you may ever need edits to the design, you'll have the rights to do so.