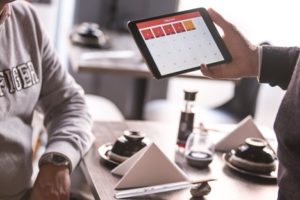 The restaurant industry is fast-paced and also fast growing. To keep up with the demands, you need a point of sale (POS) system that meets these changing requirements. Modern POS systems now leverage the latest technology and features that can help many aspects of restaurant operation.
If you're comparing the best POS systems for restaurants, there are essential factors to consider. You need to consider how the system affects customer interaction, sales, and your staff. So when selecting the right solution, here are seven things that should matter.
Does the POS system improve customer experience?
Happy customers are at the heart of a successful restaurant business. A POS system should go beyond processing transactions, but also assist in improving the customer experience. For example, does the system allow customers to split their bills, move tables, and pay using a mobile application? All these functions make the experience more efficient and seamless for the customer.
Is the system user-friendly for your staff?
Most people who work at restaurants are accustomed to using digital devices in their daily lives. Your staff expects the POS system to have an intuitive and user-friendly design. This will make their jobs easier, and also prevent issues. Are there features specifically aimed at improving staff management? For example, can the POS system allow for tracking tips received from customers? Will the system allow employees to clock in and clock out efficiently?
Accessing and controlling data
A good restaurant POS system allows for remote access and control. This way, you don't need to come in just to make simple updates. You can also empower your managers and senior staff to manage the restaurant independently. With remote access, you can be anywhere in the world yet have visibility over vital aspects of the operation.
Privacy and security
The POS system should have built-in maintenance and security. This feature will allow you to save money hiring a separate IT team when issues arise. Some things you need to pay attention to include data backup functionality and custom access. Top-notch data encryption is also essential since you're dealing with sensitive customer information.
Can you generate reports?
Restaurants collect massive amounts of data related to customers and transactions. This data is valuable, which you can only use by generating reports and analytics. You need to choose a POS system that will allow you to choose specific metrics supported by reports. Not only will this give better insight into how the business is doing, but will also allow you to track employee performance.
Managing stock and inventory
Revenue margins for restaurants can be very small. Effective inventory management is one way to reduce overhead costs and increase profit. A POS system with inventory capability is exactly what you need to improve this aspect of the business. You will have better visibility into ingredient inventory, as well as receive timely alerts when it's time to replenish stocks.
In conclusion, a POS system for restaurants needs to have the latest features and functions that will improve the operation in many ways. It needs to be intuitive, and fit the unique needs of the business.