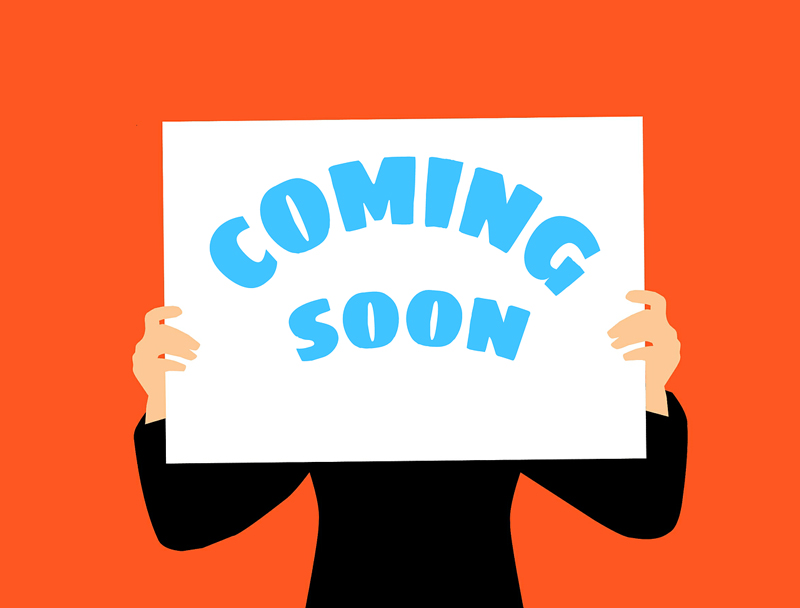 Source: Pixabay
Whether you've been a web designer for a decade or just a couple of months, the early days of getting started on a web development and design project can be nerve-wracking. There are numerous moving parts and clients, no matter their size or budget, expect high quality of work.
The design lifecycle incorporates requirement specification, scope definition, wireframe and sitemap creation, content development, interface design and testing (including penetration testing as provided by firms such as CBI). So much could go wrong. Yet, it doesn't have to as long as there's robust planning and preparation.
The following design tips will help you stay the course and deliver to the customer's satisfaction.
1.   Define Expectations
You cannot really meet the client's expectations unless you know what those expectations are. If you are working with a client who has commissioned one or more websites before, defining targets and outcomes will be a fairly straightforward process. However, if your client has no previous experience, they may find it difficult to articulate exactly what they need.
When it comes to web design, few things are more depressing than a client realizing halfway that what you are building is not what they wanted. That's why setting expectations and goals is the single most important phase of the entire project. Develop a simple questionnaire that you'll use to extract the requisite information from the client.
Questions should seek to establish the purpose of the website, who its target audience is, what it aims to achieve and how its success will be measured. With these answers, prepare a document outlining your understanding of the client's expectations and share it with them for final verification. Going through this process will drastically reduce the likelihood of surprises later on.
2.   Prioritize Content
One of the biggest mistakes web designers make is to take the word 'design' as a license to concentrate on aesthetics. Content is still king. No amount of beautiful design can replace great content. Good content stimulates engagement while engagement triggers action.
Find out what content the client would like to share on the site and then design with the intention of making the content stand out and appeal to the target audience. For instance, if you are creating an e-commerce store, focus on highlighting the products as opposed to blending them in with everything else on the page.
3.   Adhere to Web Standards
Being unconventional is fun, but when it comes to web standards, that's not something you can afford to do. Your client's audience has already gotten used to existing standards and you do not want to make things difficult for them. Successful websites are intuitive and following convention is one way to achieve that.
There's no reason for users to have to learn a new design model in order to navigate the site. For example, nearly every e-commerce store places the shopping cart in the top right corner of the page. It's not because that's the most attractive place to put it. Rather, visitors have grown accustomed to finding the shopping cart there.
Other examples of web design convention include placing the logo in the top left corner, contact in the top right, the search box in the header and consistent branding throughout the website.
4.   Make it Easy to Navigate
If visitors cannot quickly move from one section to another, they're likely to lose enthusiasm and this means the website will have failed to achieve its goals. Navigation design must minimize the amount of information and steps required for users to move between sections and pages.
You have to put yourself in the shoes of the audience and lay out the most logical steps a typical visitor would follow in their journey across the site. Help them do what they want to do as opposed to forcing them along a path they aren't interested in. Familiarize yourself with navigation best practices, including the most common patterns of mobile navigation.
5.   Prioritize Mobile
The way the average person accesses the internet has changed radically over the last decade. Desktop PCs have lost their dominance. The exponential growth of smartphones and tablets means the majority of the world's population today accesses the web primarily through a mobile device.
From watching videos, posting on social media, shopping and just general searches, mobile is where it's all happening now. Optimizing a website for the mobile experience used to be an afterthought. Nowadays, it's a critical requirement. The site must be fully operational on mobile which means text, images, calls to action and shopping carts must work as flawlessly on mobile as they do on a desktop browser.
6.   Integrate Social Media
Just like mobile, social media has moved from the early days of MySpace when it was on the fringes of internet conversations to a colossus that has its tentacles in every nook and cranny of the world wide web. Facebook, the behemoth in this space, has more than 2 billion active users.
Social media is where the bulk of internet users spend the most time on the internet. The website must leverage that to its advantage. By integrating the site with social media, you increase the likelihood of visitors sharing the product and contents with their network thus increasing visitor traffic.
The above tips are useful in getting you moving in the right direction, but do not cover everything you need to build a successful website. Web design is an art and there's only so much you can learn from books or on the web. In reality, you'll make some mistakes and experiment with different options before you eventually perfect your craft.
Stephen is an influencer marketing pro with brownboxbranding.com who is passionate about building authentic relationships and helping businesses connect with their ideal online audience. She keeps her finger on the pulse of the ever-evolving digital marketing world by writing on the latest marketing advancements and focuses on developing customized blogger outreach plans based on industry and competition.