As we all know "A picture speaks a thousand words," it is very essential to pay close attention to images in websites. It has the power to attract your potential customers. That is why today we are here with 6 WordPress plugins to create cool image effects. It's really simple with these plugins to create fantastic image effects. Let's have a look!
1. Image Magnify WordPress Plugin
This plugin helps you to easily insert an image with a magnifier to your page or post. You can also customize the magnifier radius, color, size and default positions. It is compatible with latest jQuery and latest WordPress as well.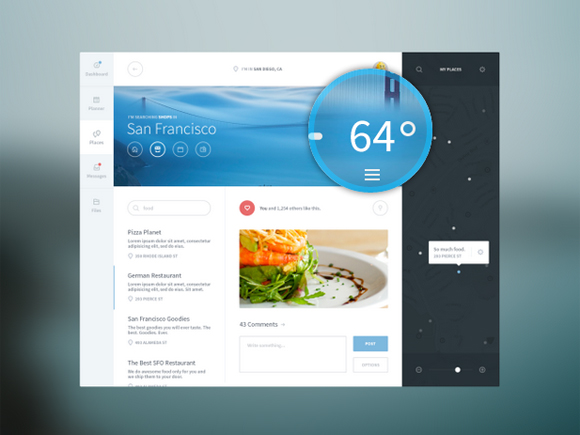 2. Hover Effects Pack
This hover effects pack allows you to create animations when the image is hovered. You can even add text to the image when hovered and animate the text as well. This pack consist of 10 hover effects and 10 text animation effects.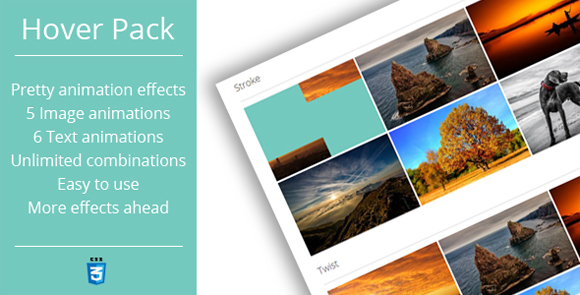 3. Anyhover Image Effects
If you want to add multiple effects on hovering images then Anyhover Image Effects plugin is perfect for you. This plugin has 16 hover effects and 4 starting effects which delivers 64 combined cool image effects!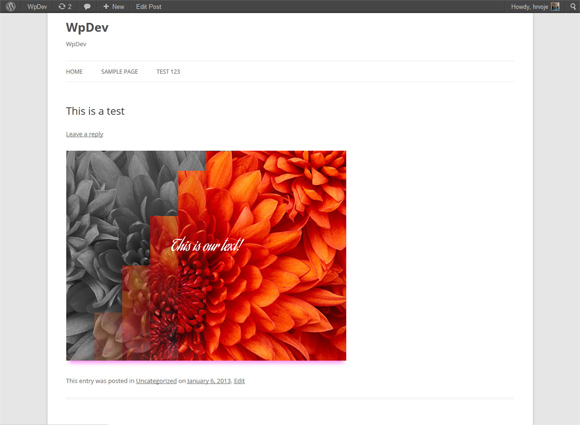 4. Responsive WordPress Image Effects
Responsive WordPress Image Effects plugin allows you to split images into tiles and animate them with superb effects. You do not need to know any codes for using this plugin, it's that simple. You can simply use it via visual default WordPress editor. It's responsive as well as SEO friendly.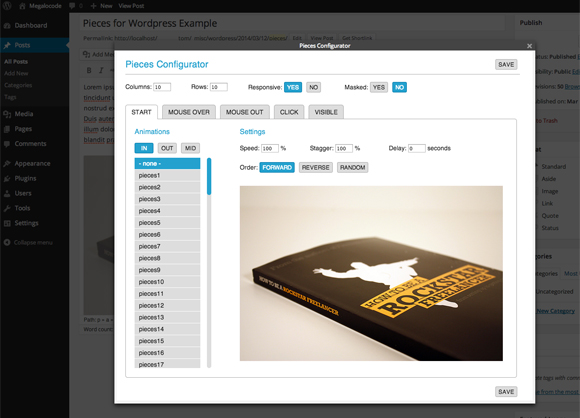 5. InstaFX by ColorLabs & Company
InstaFX plugin helps to power up your WordPress site by adding several filters to your images. The main focus of InstaFX is manipulating images using the HTML5 canvas and Javascript. It's a combination of a simple-to-use interface with advanced and efficient image/canvas editing techniques.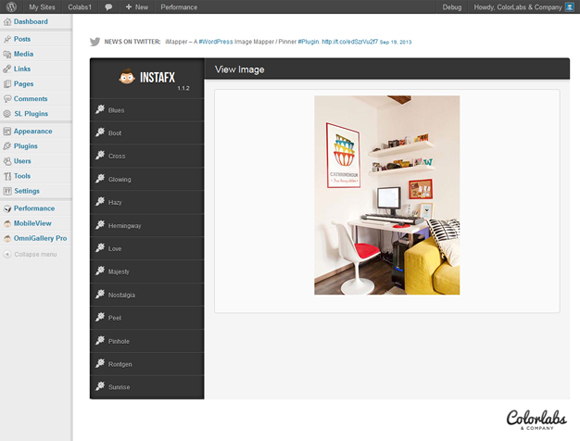 6. WordPress Image Hover Showcase
Make your website more social media friendly and boost traffic with this great plugin where you can share the images to various social network simply by hovering. You will be introduced to several Social Medias once you hover the image. Also, you can also add a custom button or tile to the image hover.