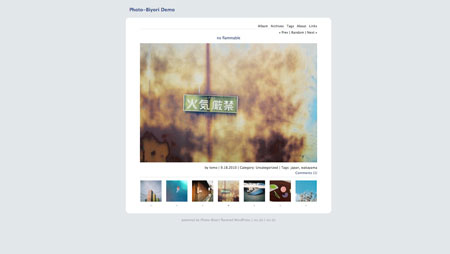 A friend of mine who is into photography wants to create a photolog to share his past and future photos online. He is familiar with WordPress and didn't want to simply go with Flickr, so I looked for photolog WordPress themes to suggest him, I thought I would also share it with my readers on Designer Daily.
1. TN3 Gallery
A jQuery script that is also available as a simple WordPress image gallery that you can install to turn your WordPress blog into something entirely different.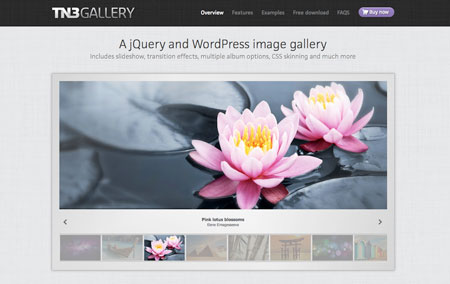 2. Autofocus+
Coming in a free or paid version, Autofocus+ is a clean and simple WordPress theme developed for photographers looking to showcase their work. It has good browser support, and Theme options that enable you to customize various elements of the theme without ever touching code. It is a child-theme of Thematic, a popular WordPress theming framework.
Features of the free version
Dynamic Flickr Integration that pulls image sets directly from your Flickr account with only a few clicks
Support for WordPress 3.0.+ Custom Menus
Lightbox effect for gallery shortcodes using Fancybox
Custom admin styles for an improved WYSIWYG experience. (screenshot)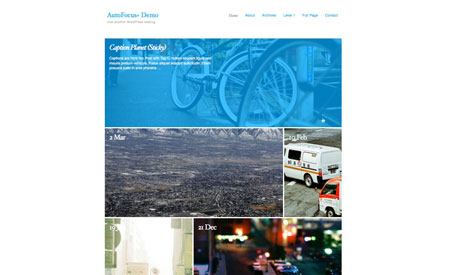 3. Snapshot
A theme created by WooThemes to create your photography or design showcase.
Features of this theme
Two different theme layouts to allow you to switch between a photoblog showcasing your own work or using Snapshot as a design gallery
Three different colour schemes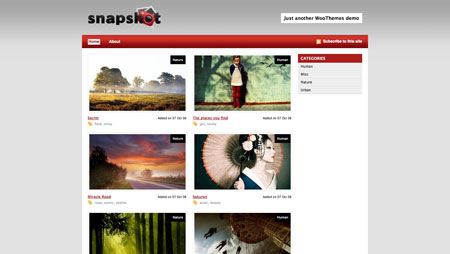 4. Grace
Stylish, minimalistic photoblog theme for WordPress, its muted colour scheme and big frame puts your photos right at the centre of the blog making colours seem even more vibrant and beautifully complementing those in black and white
Features
A lightweight jQuery powered rotating banner of featured photos
A "widgetised" left hand column
A mini-gallery of your 6 most recently added photos.
5. Photo-Biyori
A simple and clean photolog template.
Features
Generate thumbnail automatically
Insert thumbnail automatically
Built-in thumbnail navigation
Comment threading ready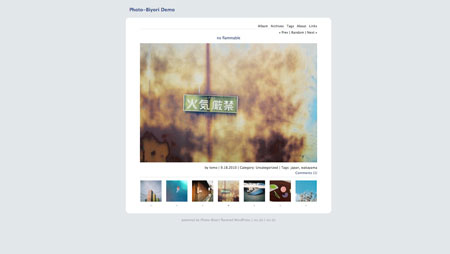 6. Foto Folio
A portfolio theme for photographers, but also for graphic designers or anyone wanting to display his work.
Features
Automatically resize image for Thumbnail and preview
Jquery Integrated for Featured Photos and Previews
Theme Options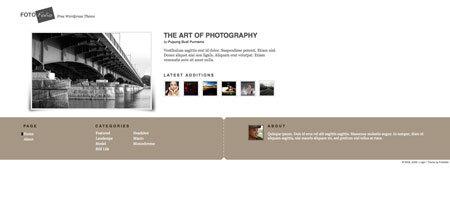 7. Nishita
A simple, sleek and minimal (quick and simple install/setup) Photo Blog theme for WordPress.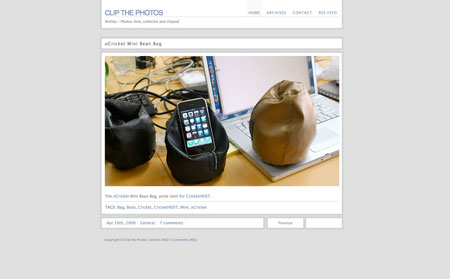 8. Monolit
A simple photoblog theme based on WordPress and YAPB. It's designed to be minimalistic and to focus on what's important – the photo.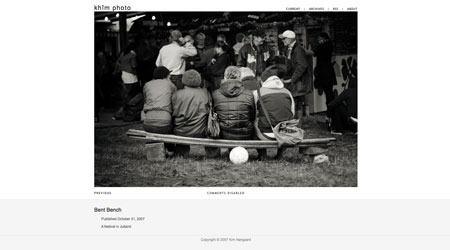 9. Zack 990
Inspired by the Boston Globe's Big Picture, Zack 990 is designed exclusively for photo and video bloggers.