Great designers tend to be extremely talented and also work hard to hone their skills. However, it's equally important to own and master the tools of the trade. Having access to the latest technologies might help you work more efficiently and become highly successful in your industry.
As the majority of the work is done digitally, designers should have a powerful computer to work flawlessly with big files. It's also essential to have a big external hard drive to store them and have a backup in case something goes wrong. And don't forget about a comfortable chair and perhaps a standing desk, because working with excruciating back pain can badly affect your productivity. Since you'll be spending a lot of time in front of your computer screen, you should definitely opt for standing as well as sitting so that your back doesn't suffer. If you want to stand more, you can take a look at shoe insoles, such as the ones offered by Protalus, to support your feet while working. Discover these eight pieces of technology every designer should have.
A Tablet and Stylus Pen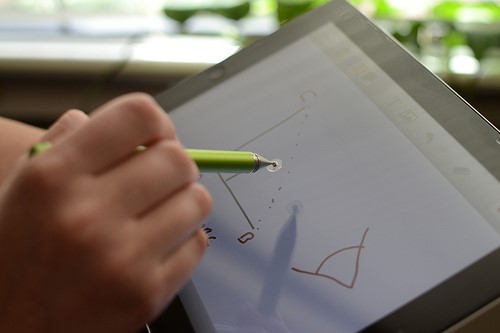 Although it's totally fine to create your drafts using artist's pencils and high-quality sketchbooks, you'll still need to work on them digitally. The best course of action is to scan or photograph your drafts, and then finish the work using tools such as the Wacom Intuos, a Huion 1060PLUS, or even an iPad Pro.
A Powerful Laptop or Desktop PC
If you tend to always carry your work with you and spend time in coffee shops or co-working spaces, a laptop is probably the best choice. Otherwise, a powerful desktop PC back home should do the job. Pay special attention to the screen resolution, the RAM memory, and the processor — since you'll be working with heavy graphics all the time.
An Incredible Monitor With a Calibrator
It goes without saying that having a high-definition monitor is of the utmost importance for a designer. You need to be able to see the colors perfectly as it would be a disaster if they were different from the final product. Monitor calibrators can help set up the ideal brightness, gray balancing, and other settings. Plus, they have room light monitoring. It's definitely a must-have!
A Big External Hard Drive
Depending on the type of work you're doing, you'll be dealing with massive files. They usually tend to eat up most of the local storage, so an external hard drive is essential if you need more space. They're also perfect to sync your backups as no one wants to lose a day's work because of a power cut.
The Latest Software
It would be great if you could create amazing content with the pre-installed software that comes with your laptop, but that's rarely the case. Most designers tend to use Adobe Creative Cloud, which comes with InDesign, Photoshop, and Illustrator. They may also use tools such as Corel Painter and Affinity Designer. They're not cheap, but it's an investment that's worth making.
A Top-of-the-Line Smartphone
Everybody seems to need a smartphone nowadays, but designers are a special case — they require a powerful device with a capable network. A great option would be T-Mobile's iPhone 6s Plus with its 12MP camera and retina HD display. When you take into consideration that T-Mobile is the fastest network, you won't have problems checking those big files on the go.
Quality Speakers or Headphones
Did you know that listening to music while working can drastically improve your productivity? Studies show that depending on the type of work (problem-solving, data entry, etc.), you might want to listen to classical music, pop songs, or even dance music! With that in mind, it's probably a good idea to have top-notch speakers or headphones so you can get more accomplished while listening to the right tunes.
A Comfortable Chair
If you've ever tried to work with never-ending back pain, then you know how important a comfortable chair is. As you struggle to focus on your projects, your productivity decreases and consequently your earnings. The right ergonomic chair can help with your back, but also with repetitive strain injury and even with blood flow.
Being a designer is no easy feat. Apart from constantly trying to come up with interesting ideas for your projects, you also need incredible artistic skills. But if you don't have the right tools to work with, all that talent could be wasted. When you invest in high-quality technology, you're also investing in your career.