During our childhood, we used to receive gifts in a big box wrapped with fun paper. More than the gifts, to me, it was more fun to play with beautiful, shiny and colorful gift packaging paper. I hope you also feel the same.
But with evolving time, these packaging has now taken a lead with more artistic and creative style for the business products. If you do not believe then have a look at the collection of clever and cool packages that integrate with the products below!
1. Whitebites Dog Treats
This packaging for the oral care of the dog is very appealing where mouth of each dog is cut out so that consumers can see the product inside.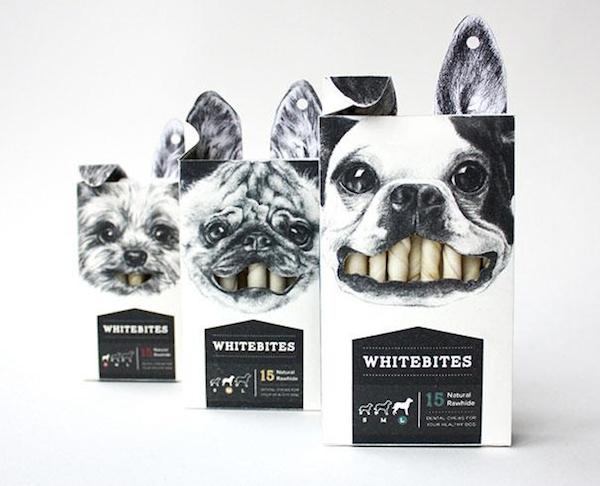 2. Coffin Cigarette Holder
This package besides of unique packaging, teaches us the great lesson that smoking can push you towards coffin.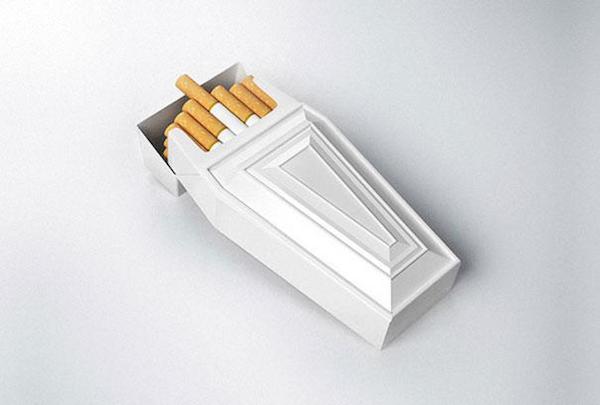 3. Japanese Pastry
This amazing package has a transparent space above the head of the Japanese man. The pastry inside the packet acts as hair to the Japanese man.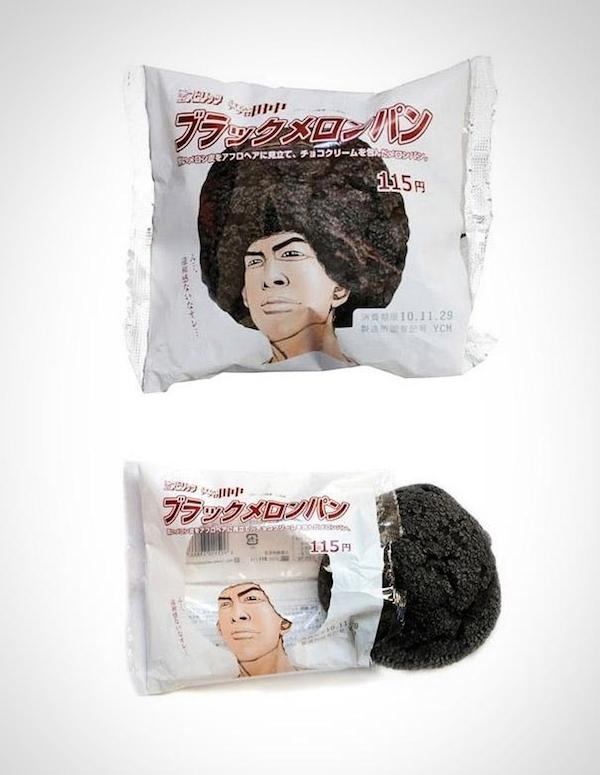 4. Moustache Paintbrushes
This moustache paintbrush uses its hair bristles to represent the moustaches.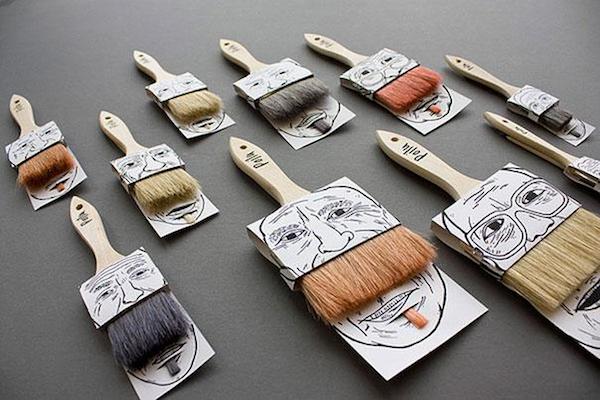 5. Mini Oliva Olive Oil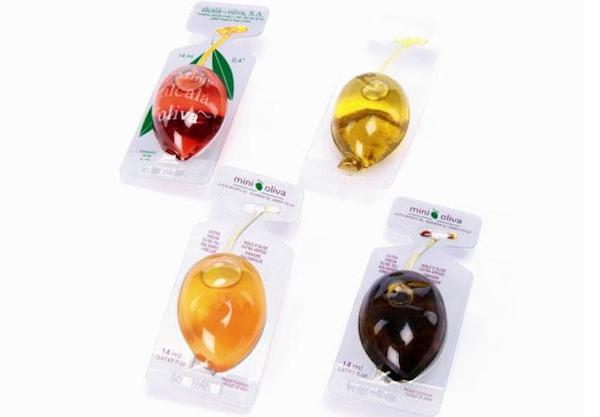 6. Blood of Grapes Wine Bottles
This bottle based blood of grapes design represents a human heart to reference the fruit's origin.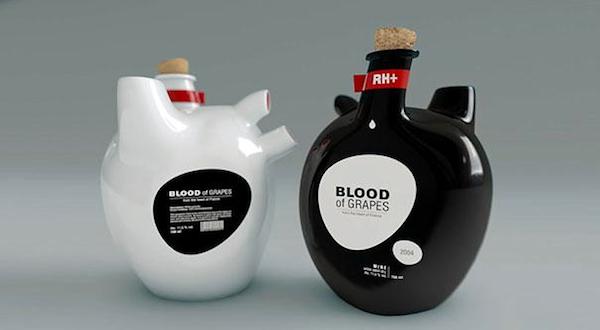 7. Pink Glasses Wine
This beautiful concept of pink glasses in the wine bottle has the power of improving your mood.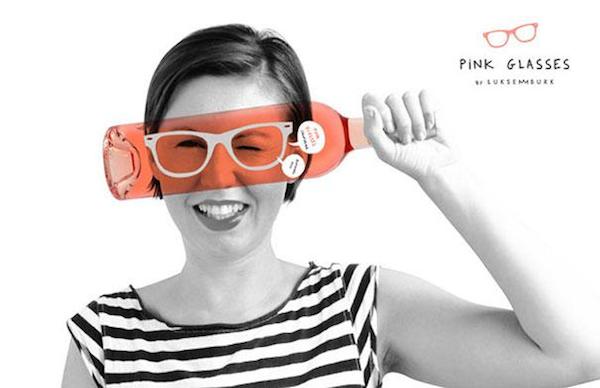 8. City Harvest Grocery Bag
The bags featured cut-outs of the stomach and digestive track to reveal a bounty of fruits and vegetables inside.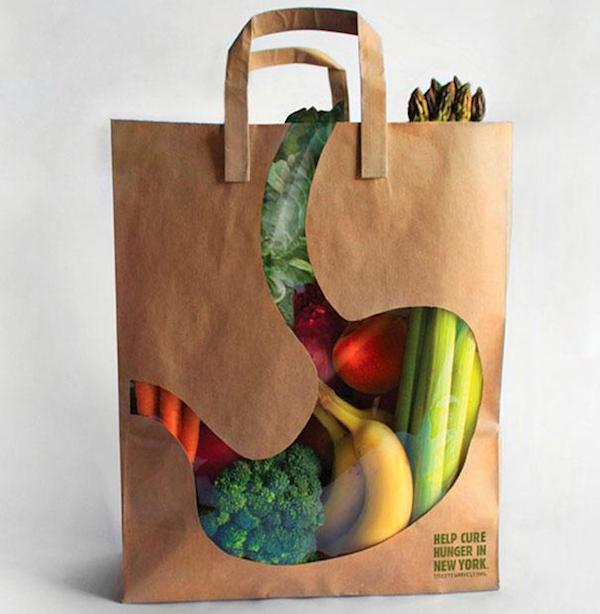 9. Hanger Tea
It's not only the clothes that you can hang out on your wardrobe; it can be your tea bag as well.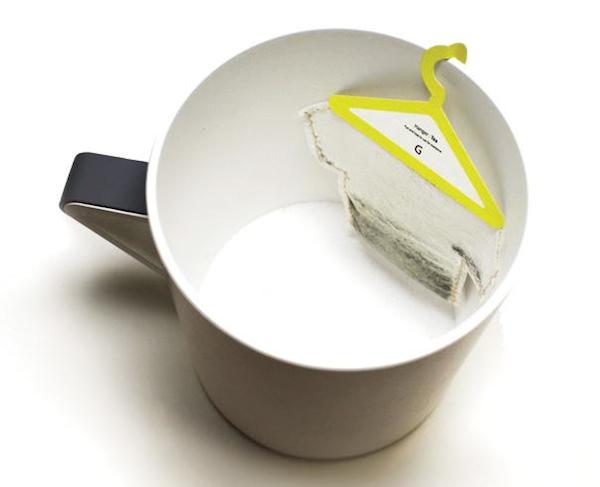 10. Butter! Better!
Butter up your bread in better way.