It's been a while since we last got some inspiration from well-designed business cards. Let's check out a few.
Martin Hong
A beautiful card that makes a clever use of transparency for Martin Hong, film maker.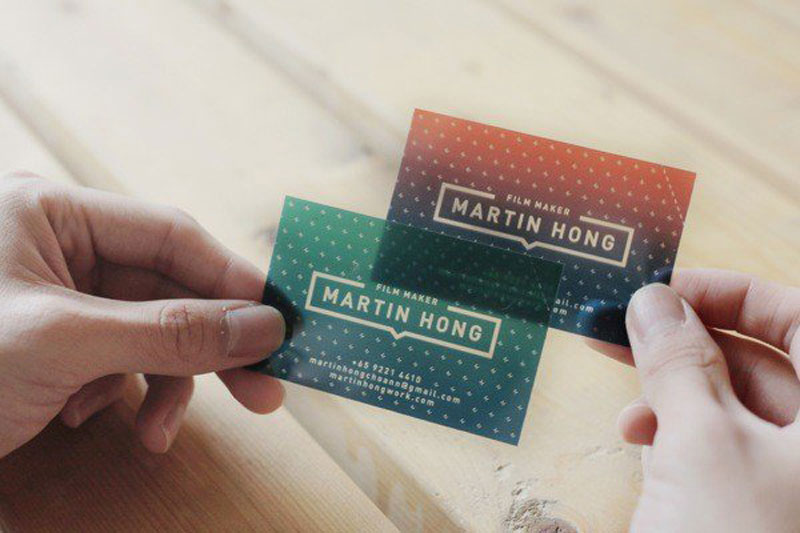 Moxie Tuesday
An unusual shape and a grungy design work perfectly for this design studio.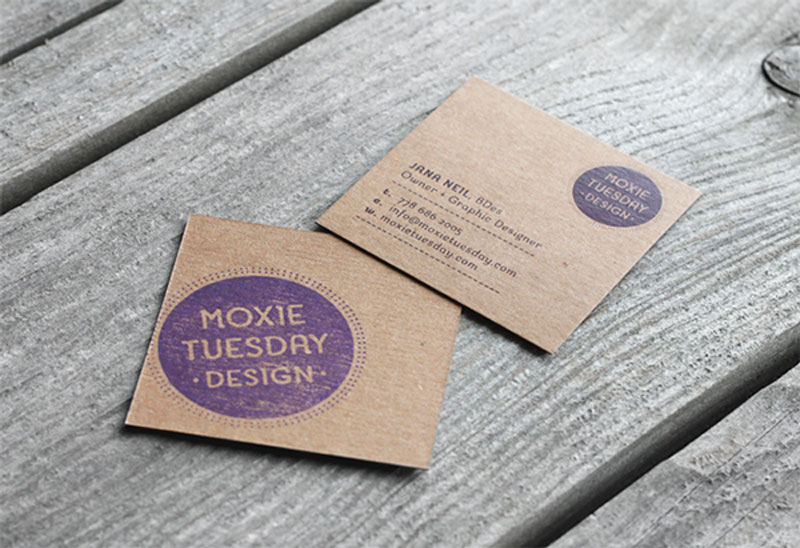 Two Sisters
Another one with a creative shape for the card, and an extra class added by the letterpress printing. Perfect fit for these two photographers who happen to also be sisters.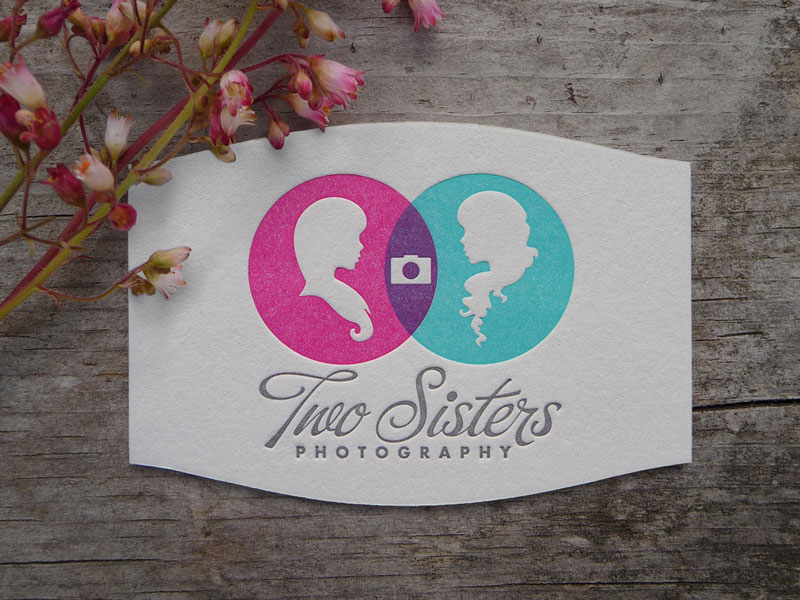 Jorge Alvarez
A unique business card designed by Jorge Alvarez, designer and illustrator, for himself.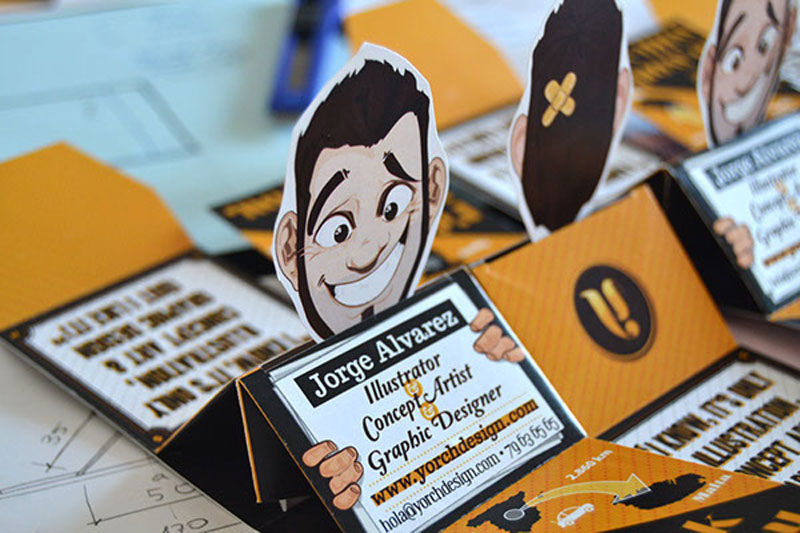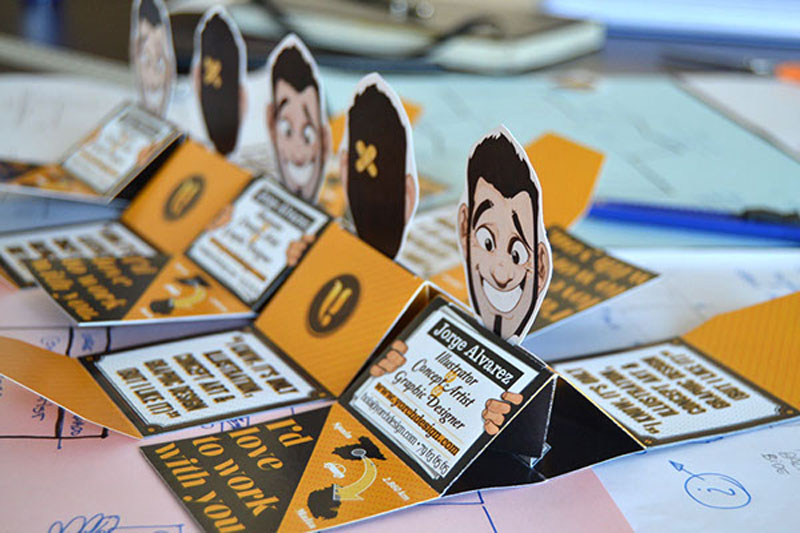 Salt
A minimalist card design that says it all, designed by Flux.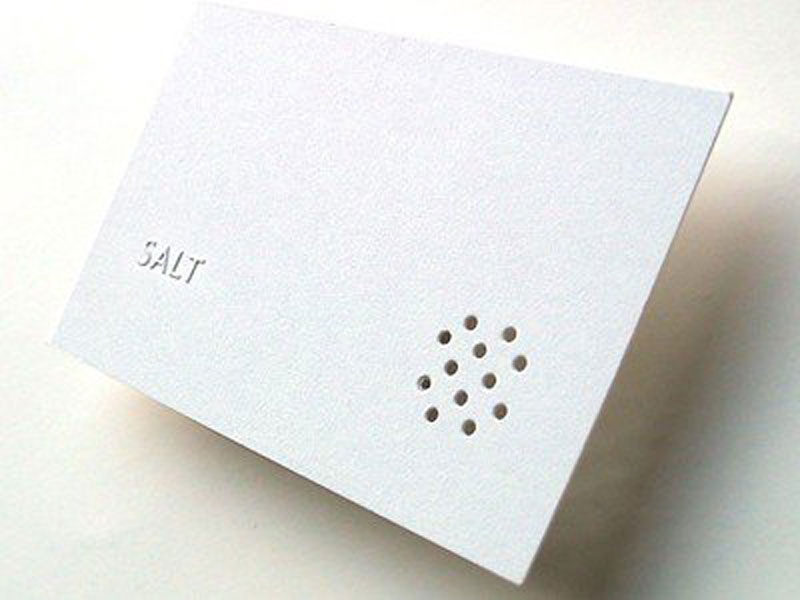 Wooden business card
Experimenting with new materials can be a great way to produce suprisingly good results.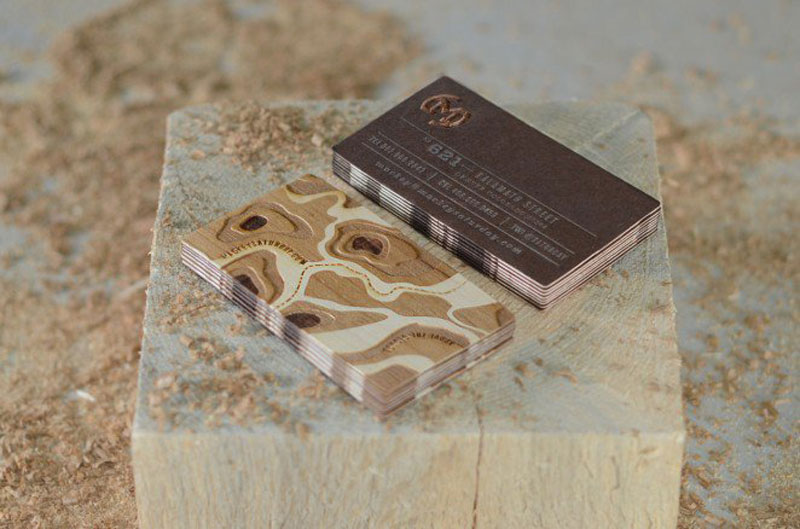 Chalk type
Using the texture of a board and type that emulates the chalk style, Kyle Anthony Miller did a great job making this card's design pop out.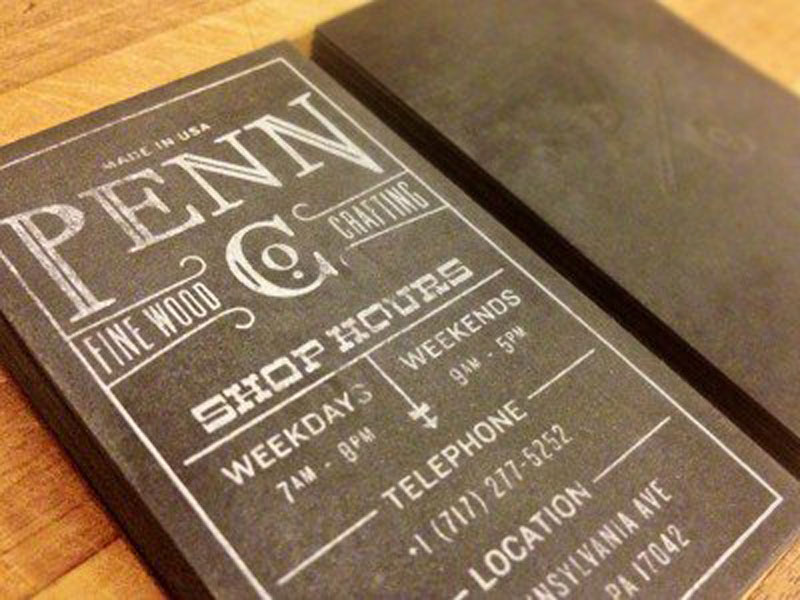 Using shapes
Creating a business card that has a unique shape will make it stand out right away. That's what Big Fan design studio did for these Teachingshop business cards.