The popular saying is that "the devil is in the details", but many designers would argue that "good design is in the details". I think it's particularly true when it comes to branding. For events, you could judge the quality of the designers who worked on it by the way they designed the tickets for the show, concert, or conference. Here is a list of event tickets with a gorgeous design.
The Swap Show
Designed by Foreign Policy, an award-winning agency from Singapor. The tickets are simple yet not minimalist, vintage yet modern,… should I say award-winning ticket design?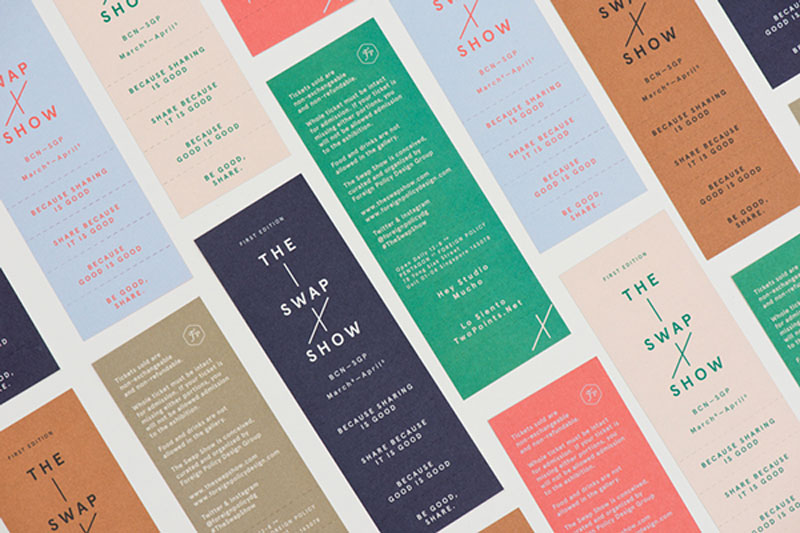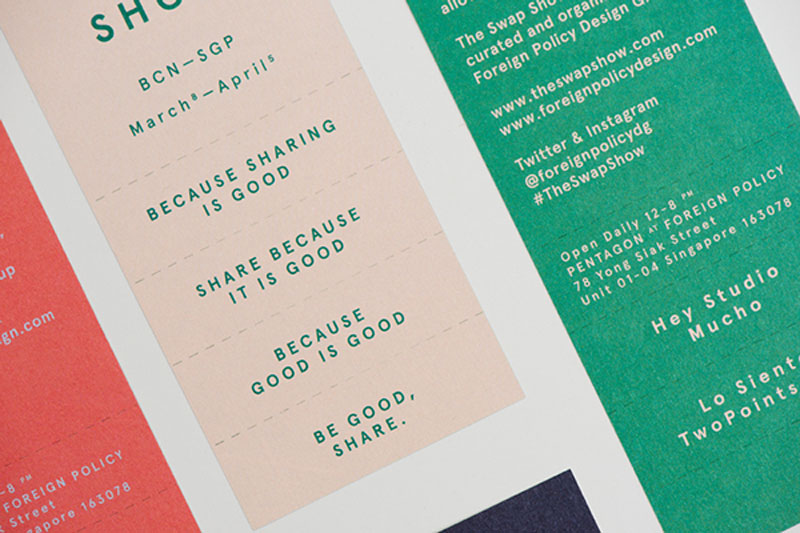 Design lecture on Edward Fella
Design is always permission given or allowance taken. This quote takes over all the space on this ticket, the best way to illustrate a ticket design for a lecture on the designer quoted. It was designed by the talented Kris Tsao.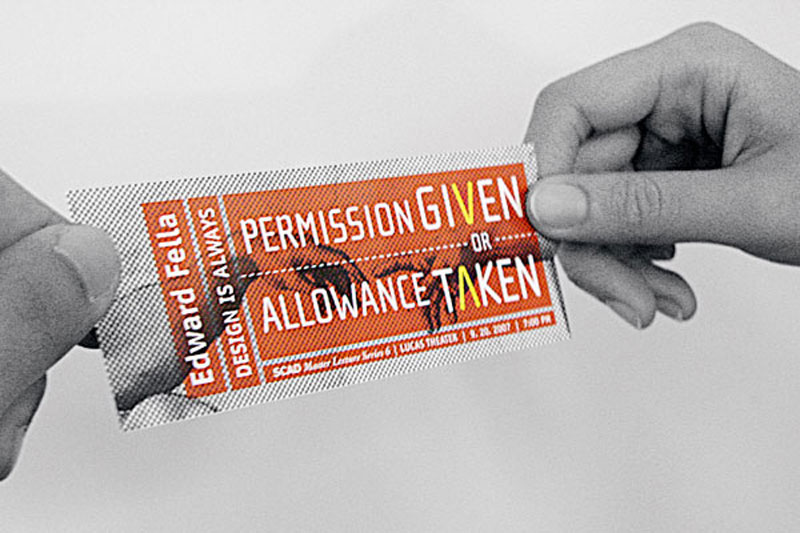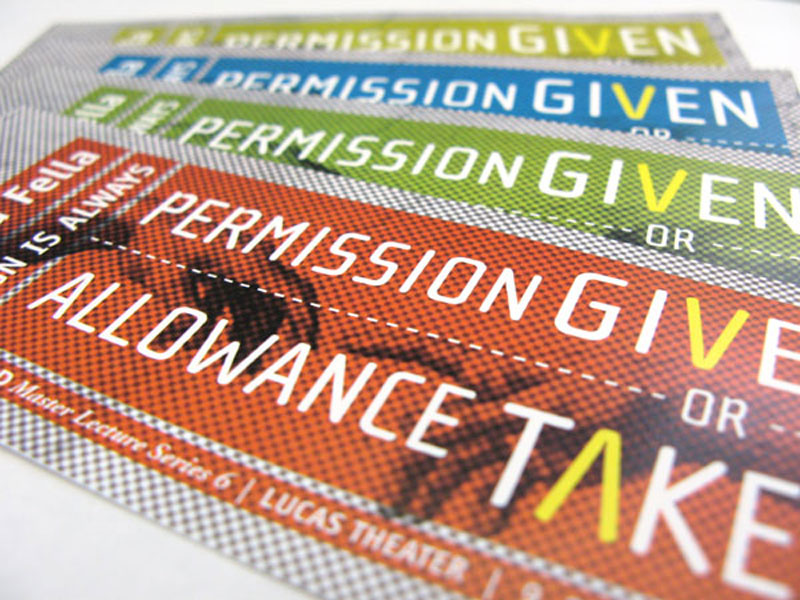 LunarFest ticket design
The Lunar festival is one of the most important Chinese celebrations every year. Vancouver being one of the Western countries with the biggest Chinese community, you won't be surprised that the Lunar festival is important there. For the 2012 edition, Canadian designer Tiffany Chan was commissionned to design the branding of the event, and she didn't forget to make the tickets design gorgeous.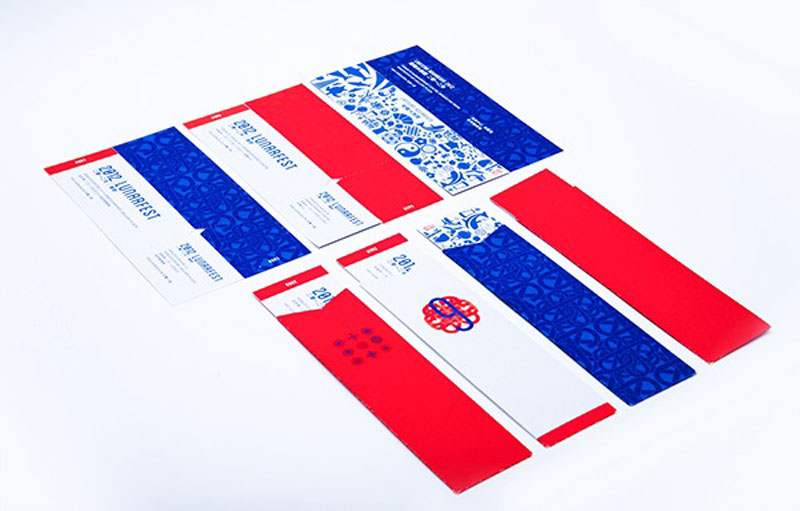 Type Factory
A concept project for International Society of Typographic Designers. The goal was to design the branding of an imaginary type museum, which was done very seriously by London-based designer Jinisha Patel who went as far as creating gorgeous grid-based entrance tickets.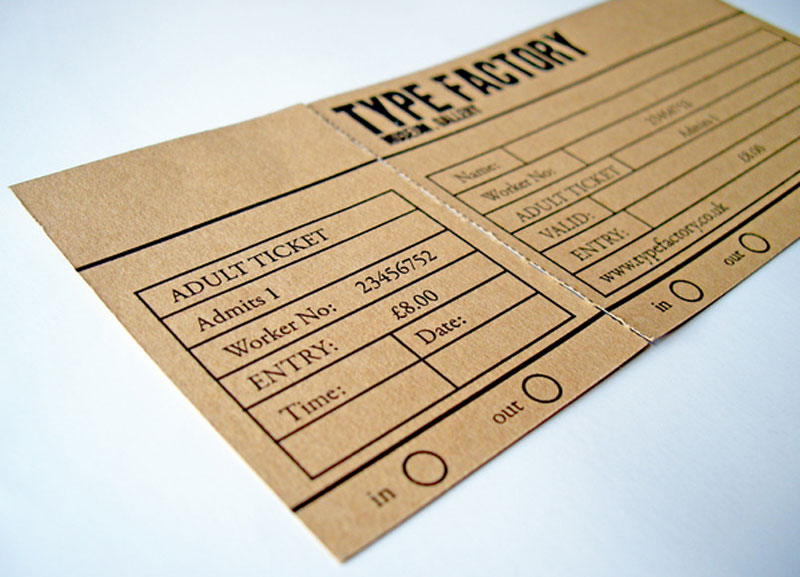 Turbulences Invite
A simple yet elegant grid-based design for the concerts at Turbulences Invite in Paris. The color matches each concert's poster design. Good work by Victor Mantel.

William Fitzsimmons Concert Ticket
This is what happens when a designer buys a ticket concert and doesn't appreciate the design. Adam Butler bought some tickets as a gift for his girlfriend, then proceeded to redesign the tickets just for fun, and he did a great job.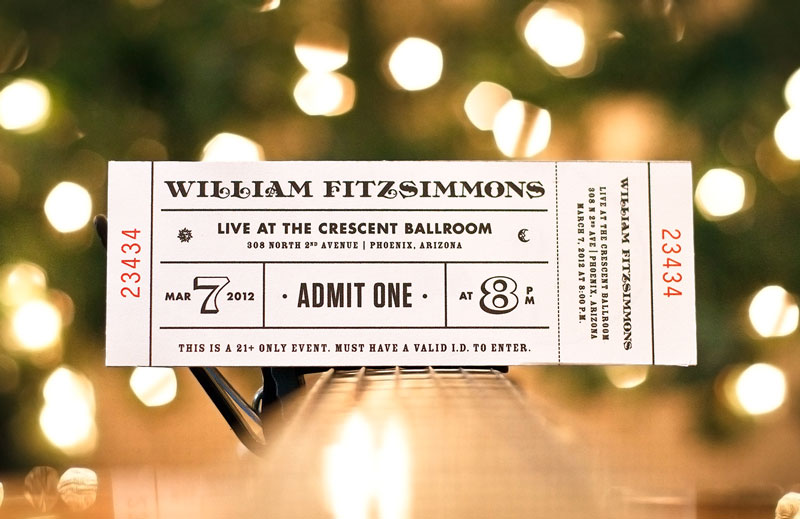 Tune in for Fukushima
A charity that raises money through concerts to give scholarships to children that lost their parents in the Tsunami. These gorgeous ticket designs are the work of Hani Zuhair, a talented graphic designer from Jordan.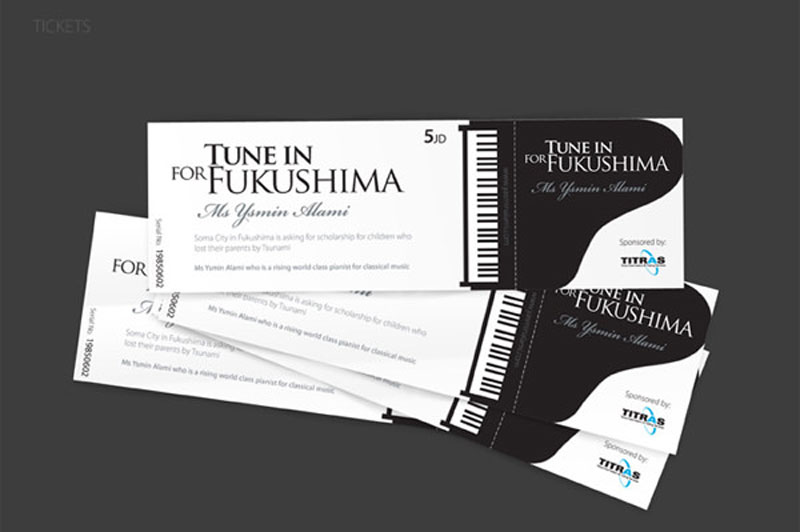 Nacho Libre
I never went to a wrestling match in my life, but I'd definitively go to this one just to get a ticket. Unfortunately these are not real and were created as part of the promotional items for the movie Nacho Libre. Another great piece by prolific designer Jessica See.