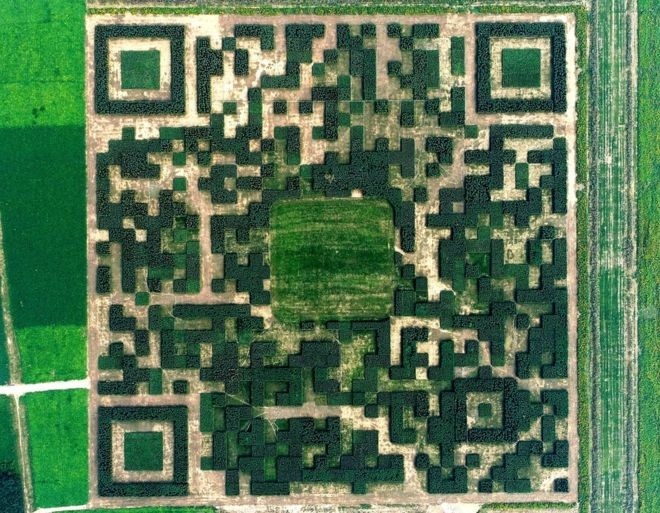 If you travel to China, you will be amazed by how cashless Chinese society has become. Everywhere you go, even in small street food shops, you can pay using WeChat by scanning a QR code.
To promote tourism in the region of Xilinshui, in Northern China, the local government naturally opted for a… QR code. However, this isn't just any QR code, but a giant one that can be scanned from the sky, which will redirect you to a chat with the Xilinshui's tourism office.
The most interesting, though, is the nature of the QR code. This giant graphic is made of trees, many trees, 13'000 trimmed trees to be accurate.