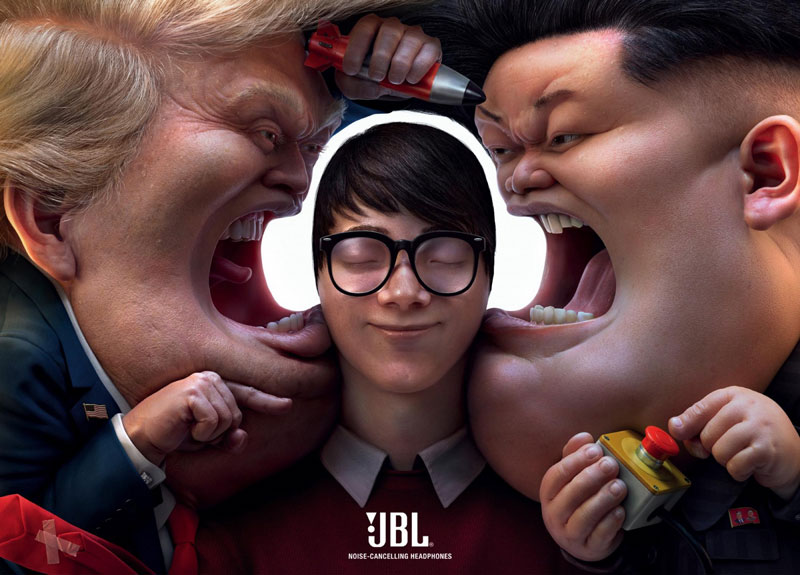 The popular audio brand JBL launched an amazing campaign for its noise-cancelling headphones in 2017. Created Cheil Hong Kong, the ads were communicating on the auditory benefits of being at peace by blocking out the chaos.
Using several themes going from screaming relatives, to barking dogs and barking presidents, the ads fill all the space with big characters that have extremely agressive stances and expressions. The person that benefits from the noise-cancelling shows a peaceful expression that would otherwise be impossible in such a situation.
Just with the good illustration and the humour, the campaign is great. However, the extra element that makes it a masterpiece is the use of white space to suggest the headphones.