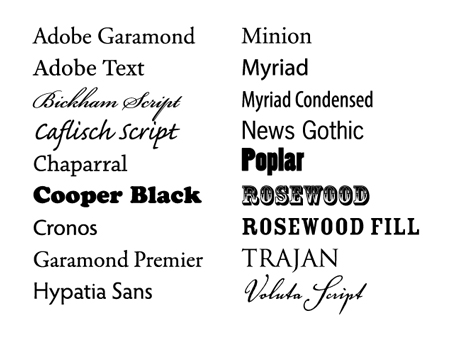 This is good news for people who want to use professional fonts in their web designs, about 120 fonts of the Adobe collection have been added to Typekit. You can see all the Adobe fonts available on Typekit on that page, you can also learn more by reading the FAQ.
I've been very excited when I first read this news, but now it doesn't seem such a big deal. First, the fonts available are good and professional, but none of those are among my favorite fonts. I would also argue that apart from Garamond, I didn't see any other "legendary" font in the stack. I guess that I'll be truly happy when Linotype
will partner with Typekit.