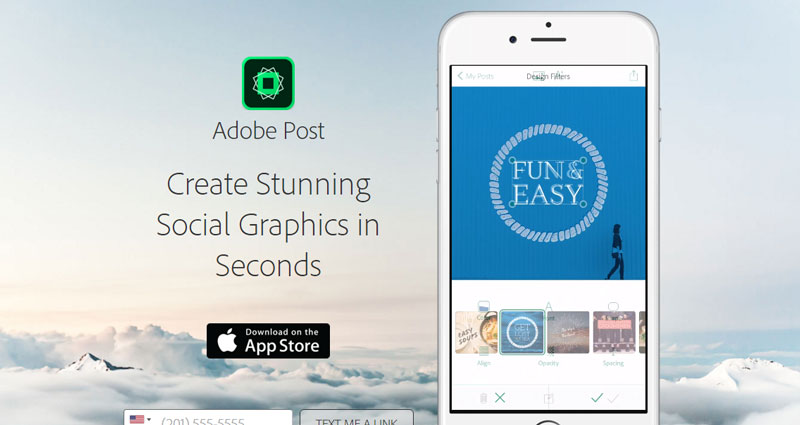 Adobe has been taking mobile seriously for a while already, they prove it once more by launching Adobe Post. The app gives you some easy tools to create social media graphics in a matter of seconds on your iPhone (it is only available on the App Store for now).
Adobe Post works with designers to offer a curated collection of images, fonts, and shapes that you can use and create graphics. This app is obviously aimed at a broad audience, let's say any mobile user that is active on social media sites.
According to Adobe, using Adobe Post will instantly turn you into a designer. It's obviously not true, as it works more like a templating system and doesn't involve a design process, but it will indeed make the process of designing appealing graphics and banners very quick. In my opinion, the best audience for such an app is probably the community managers and any people in charge of social media accounts for their company.
On the following images, you can see some examples of graphic created with the app. It will not revolutionize design, but it will definitly make regular social media users' life easier. You can also check out the intro video they published to get a good idea of how it works. Convinced by the app? Get it on the App Store.