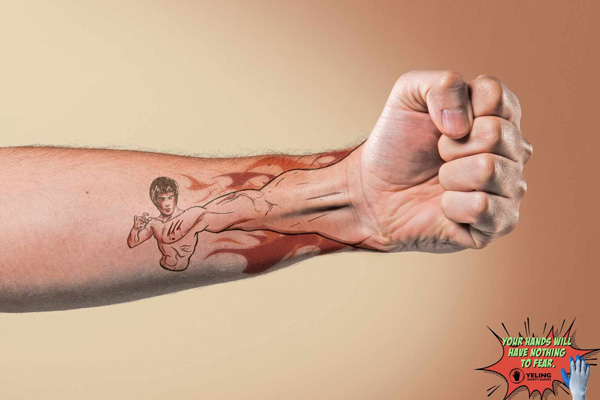 Ads that use the power of superheroes hands to show how fearless you become with their safety gloves. If you just say it like that, it sounds a bit dumb and doesn't work too well. However, once you see the visuals, you get Bruce Lee's powerful fist straight to your head.
The tattoos were very well made, and the angles for the photos work great as well. I'd just make the product a bit bigger to make sure they are seen as well.
This amazing work was thought and designed by Filadelfia Comunicacao, in Brazil.