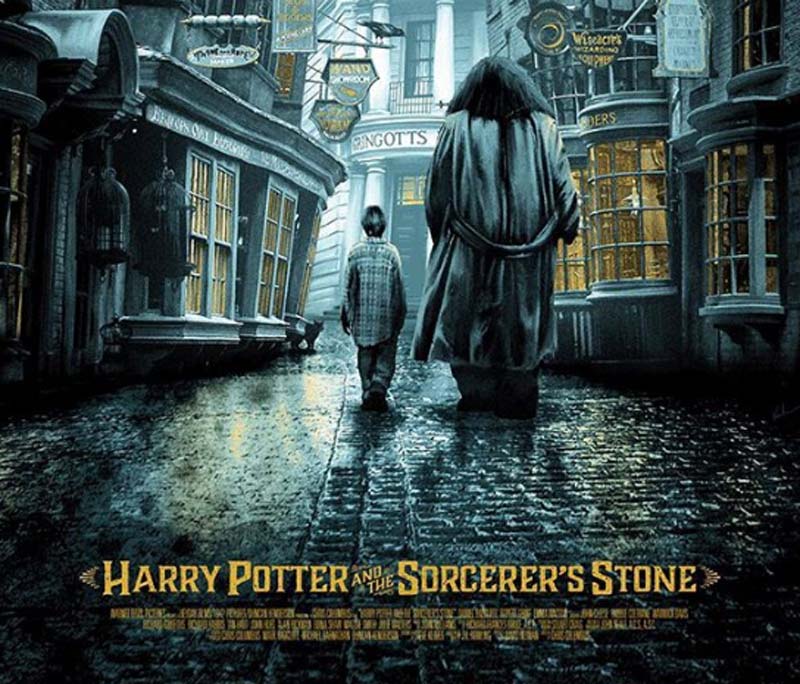 Have you ever seen a movie poster and thought "Really? I could do better than that!" Well, it seems a lot of other people have thought the same thing, but actually did something about it. Alternate movie posters are quickly becoming one of the biggest trends on the Internet today, as many talented designers from all over the world are showing off their creative chops when it comes to delivering a knock-out poster.
This makes us think that movie studios should, in fact, outsource their poster designs to the general public and pick something unique, rather than what many consider to be the same old stuff they've seen before. Thankfully, there is some recognition available for those artistic designers who decide to break the mold and create a jaw-dropping movie poster. There are many online poster competitions which allow anyone to submit a poster design on a wide range of themes. Several of these will ask for a JPEG of the poster, but it might be the case that a physical poster must be submitted, in which case it's possible to create one online and have it sent to your house.
Similar to an old post in which we covered retro-futuristic movie posters, we've been scouring this Instagram account full of incredible alternative movie posters, and the following are some of our favorites.
The Terminator by @grzegorz_domaradzki
As if Terminators weren't frightening enough, this poster only reaffirms how deadly the unstoppable killing machines can be. Intertwined with images of the film's heroes, Sarah Connor and Kyle Reese, the poster perfectly captures the devastation caused by the fight between the machines and humans, as well as those cold, red eyes of the Terminator, which have become so synonymous with the character.
Dunkirk by @robotwig
Sometimes, it pays off to show less and let the viewer assume more. The harrowing movie portrays the evacuation of hundreds of thousands of Allied soldiers from the beaches of Dunkirk during World War II, closely following the experiences of the characters involved. One, in particular, was Tom Hardy's fighter pilot, who acted primarily with his face and eyes (as the poster represents). By focusing on the pilot, we can clearly see the emotion in his eyes, with what appears to be tears gathering, as the horror of war is right in front of him. A simple, but hugely effective poster.
Harry Potter and the Sorcerer's Stone by @apemeetsgirl
Harry Potter and the Sorcerer's Stone (Philosopher's Stone in the UK) was the first in the series, and therefore needed to accurately represent J.K. Rowling's fantastical and incredible story. This poster manages to capture an iconic scene from the movie, in which Harry walks through the streets of the magical universe for the first time with his friend Hagrid. The size difference is easily spotted, as Hagrid is visibly bigger than most men! The shop signs and cobbled streets bring a certain charm and fairy tale quality, as this is definitely a street you want to discover. Choosing not to go for an action poster, this option instead selects a quieter but still hugely important moment from the movie.
There are so many more fantastic alternative movie posters, but these were three that instantly caught our eye. So, what are you waiting for? Get designing!