Storing your books is a rather boring task if you do it the normal way. However if you own one of the following bookshelves, it surely can become more fun, and also become part of what makes your home look nicer.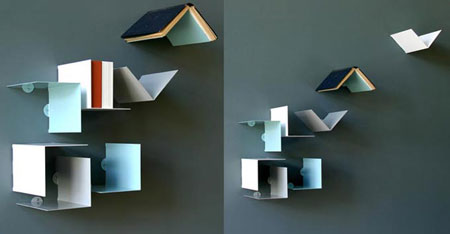 The Flying Vee solution, serie of units to be fixed on the wall and create your own configuration. By Massieoffice.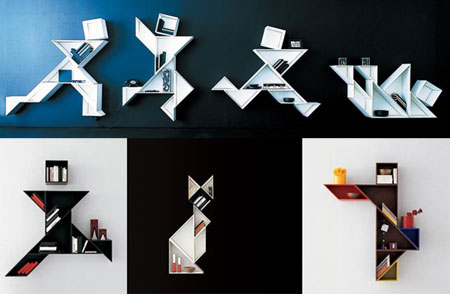 The Tangram shelving system by Lago Design. Customizable creative bookshelves.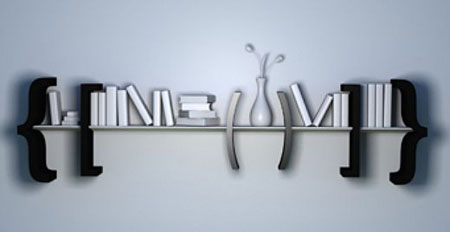 The Equation bookshelf by Marcos Breder. Definitly a must-have for typography lovers.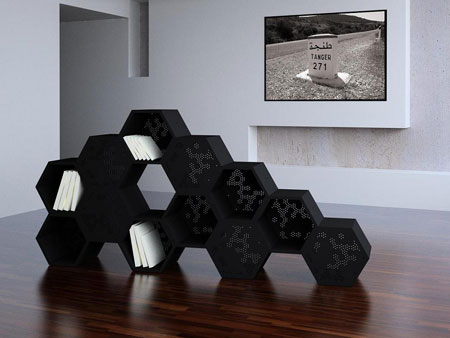 The Hive, created by Mostapha El Ouhlani, a designer from Marocco.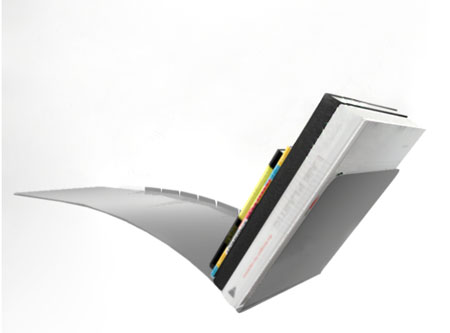 Droopy bookshelf, a strange but original concept by Jill Davis Design.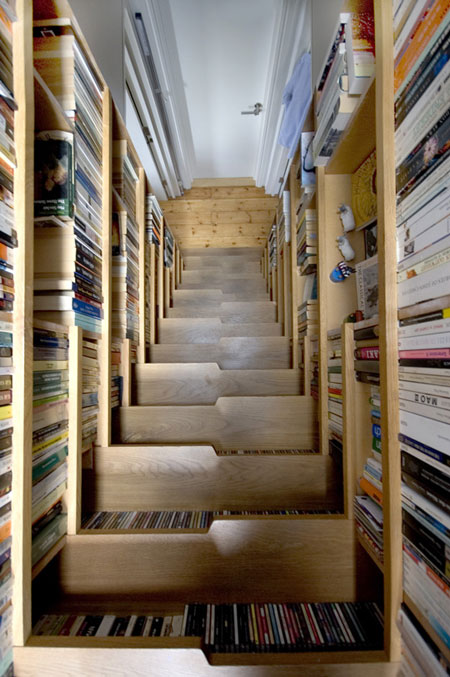 Stairs as storing space, one of my favorite way of making good use of space.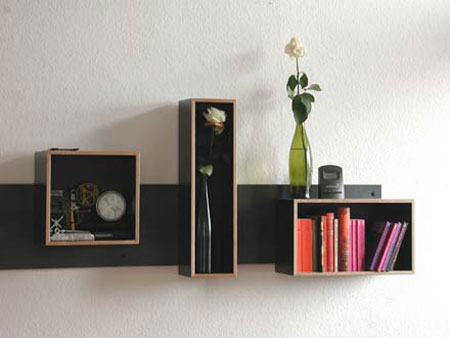 Created by Nils Hoger Moormann, the magnetique shelf is one of a new kind. A metal sheet, mounted horizontally or vertically on the wall provides an endless variety of possibilities: boxes with a magnetical back stick on it in any position.