So, what are the famous metal business cards for, what are their advantages and why they are so popular with today's customers – we will discuss below.
We have repeatedly considered various materials, from which a modern beautiful business card can be made. Here we include plastic, standard thick paper, and even natural stone – obsidian. Metal is another popular material that has not yet been mentioned.
So, what are the famous metal business cards, what are their advantages and why they are so popular with today's customers?
Metal Business Cards and their Features
Today, no one is surprised by the standard business card made of dense cardboard, even if laminated. The customer understands perfectly well that the proper business card in his hands turns into a weapon to attract customers, efficient and effective. And this, in turn, means only one thing – the more non-standard, stylish, spectacular and memorable will be your business card, the more new customers you can get.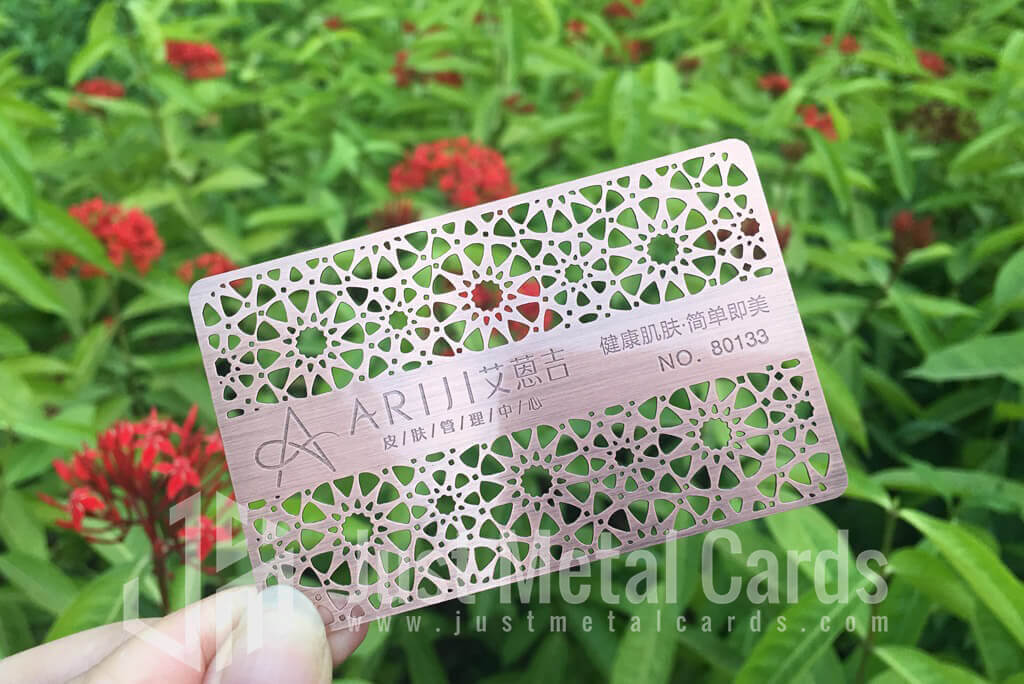 So, what is a metal business card – a card of new generation which meets all established requirements and rules on registration of business cards?
Firstly, it is a wide choice of design options, which essentially makes each card unique and inimitable. Deciding to order such business cards, you select an interesting background for you, as well as a type of pattern for the design of the edges of the card;
Secondly, it is status and representativeness. Metal card fits comfortably in your hand, has an impressive weight and appearance. It immediately declares the solvency of its owner;
Third, such a card simply cannot be lost or intentionally thrown away. Metal business cards are more like souvenirs than annoying advertising, and therefore everyone will like them;
Fourth, the metal card has a long service life. It does not wear out as a paper card, and therefore will serve you well for many years to come!
What is a feature of metal business cards?
As a rule, during the meeting you hand over metal business cards, they contribute to a positive perception on the part of the interlocutor. Such products have a remarkable feature: both the giver and the recipient equally important and pleasant to have a VIP-card.
A stable, solid business, quite reasonably, requires a proper representation, at the same time business cards contribute to this as nothing else.
When the interesting design attracts attention, the accurate and bright press on a metal basis gives the chance to give it shine thanks to characteristics of metal. Metal cards in contrast to others have 2 more important advantages: – They will never lose their attractiveness; – A high degree of resistance to mechanical influences. Bright and light, solid and durable, metal business cards will distinguish you from competitors and, accordingly, they will always find a place in the business card holders of customers and partners.