Statistics show that more than 30,000 sites are hacked each day, and this shows a problem that could be traced back to the security measures applied by the sites and their hosts. Choosing a good hosting provider is a decision that will help to prevent security breaches that might cause the site a big loss. You need to choose a hosting provider that will ensure regular backups and offer several layers of security to make it difficult for hackers to get through and access important files of your site.
Here are some basic tips you need to consider to choose the right web host:
Read web hosting reviews
The best place to start when you are searching for a suitable web host is reading reviews of the best web hosts. Sites like Hosting Foundry offer insightful and objective reviews of the leading web hosts, and they highlight features like security and bandwidth allocation for different packages. Choosing your web host from the list of the best companies will guarantee you access to important security features, and you will also enjoy good bandwidth allocation and speed.
Backup plans
It is important to stress that the company should have a good backup plan that will allow you to restore your site in the event of a hacking attempt. There are hosts that don't offer this feature even as an opt-in, and this means you may lose your data permanently if someone manages to access your files.
Security features
Security is something you should not negotiate about when it comes to choosing a reliable hosting provider. A good web host should have reliable security infrastructure that is designed to shield the site against all kinds of attacks. Some of the security features you should look at include SSL certification mechanisms and firewalls. Strong security features will not only shield the site from attackers, it will also allow users to surf with confidence that their data cannot be stolen because their connections are encrypted.
Customer support
How good is the customer support of the company? This is an important factor as it will determine your experience with the company. Sometimes you will have a serious issue that can only be resolve by the technical team of the company, so the best solution would be to approach them for quick help. There are web hosts with a history of sluggish support team, so avoid those if you don't want to inconvenience users.
Server uptime scores/reliability
A 24/7 operating web host is ideal if you would like to keep your site online and serve users without challenges. Check the server uptime score of the web host before you choose them for your project. Even one minute without connection to your site would hurt your business, especially if you expect to receive heavy traffic.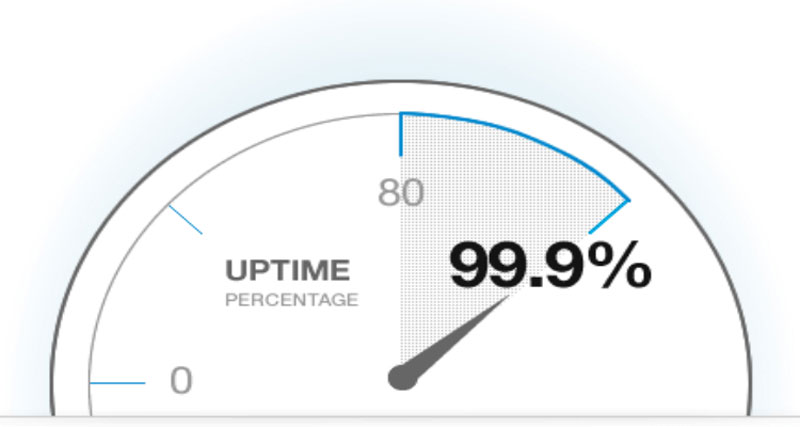 The first step in establishing a strong website is choosing the right web host. This is a decision that will determine the security and reliability your site will get, so ensure to read reviews about leading hosts to choose the one that offers the features you prefer to use on your site.