One of the challenges most freelancers regularly face is to keep up with the variety of tasks they need to manage. On top of this, working on computers that are always connected, along with tablets and phones that are also here to distract you, doesn't help.
To-do list apps are not a magical solution, but if you find the one that suits you and use it right, they will help you tremendously and turn you into a more productive freelancer. At Designer Daily, we've compiled a list of the best to-do list apps.
1. Wunderlist
This was my personal choice, so it had to make it to the top of the list. It has an intuitive interface to quickly create to-do items or mark them as checked. You can check your to-do list anywhere on any device since they built well-designed apps for mobiles and tablets.
My favorite features, apart from the great UI, are in Wunderlist are the ability to add subtasks and to set reminders. These two are crucial to make to-do items easier to tackle. You can not tag the items, but the folders systems works well enough for me.
The only major drawback for me is the lack of possibility to do a weekly review. It would be great if one could take a look at everything he or she has done during the week, which is one of the important tasks in the Getting Things Done methods.
Update: As Wunderlist will get shut down on the 6th of May 2020, a lot of Wunderlist users are searching for an alternative. It seems to be that at the moment Zenkit To Do is the closest Wunderlist alternative: www.zenkit.com/todo
Price: free – Website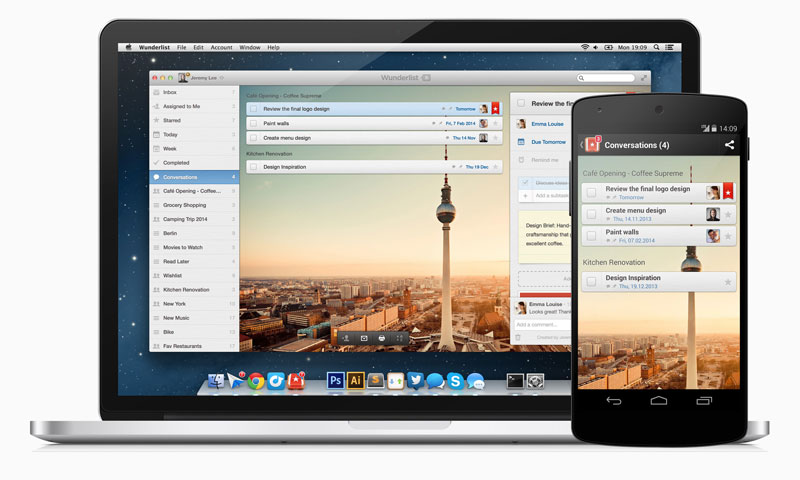 2. Todoist
Todoist is another great to-do list app that would work wonders for any freelancer. You can use the app on over 15 platforms, iWatch and Android Wear watches included, then obviously access your tasks from anywhere.
The app design is also flawless, avoiding any kind of unnecessary distractions. Todoist also offers some powerful sharing tools to let you collaborate with colleagues and clients. You can work with recurring tasks, which is excellent if you need to often work on the same things. Last but not least, you can get stats about your productivity, which is probably the big advantage of Todoist on its competitors.
Price: free or premium – Website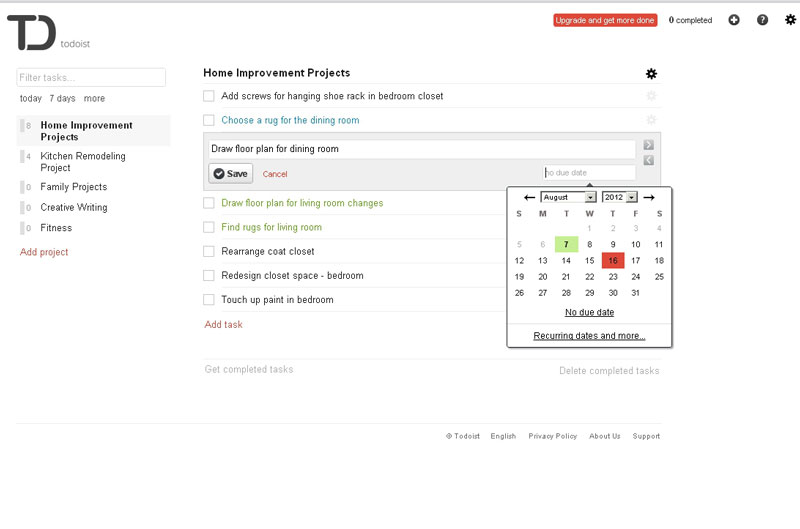 3. Get it Done
If you came to productivity apps after reading the Getting Things Done book by David Allen or watching his videos, then you should try this app as it was built upon his theories.
This feature-rich app, probably the most comprehensive one in this list, will let you become a productivity master with the help of recurring tasks, delegating features, file management, tags, and notes, among other things. There are also several useful syncing tools to work with your usual calendar tools.
Price: $39/year – Website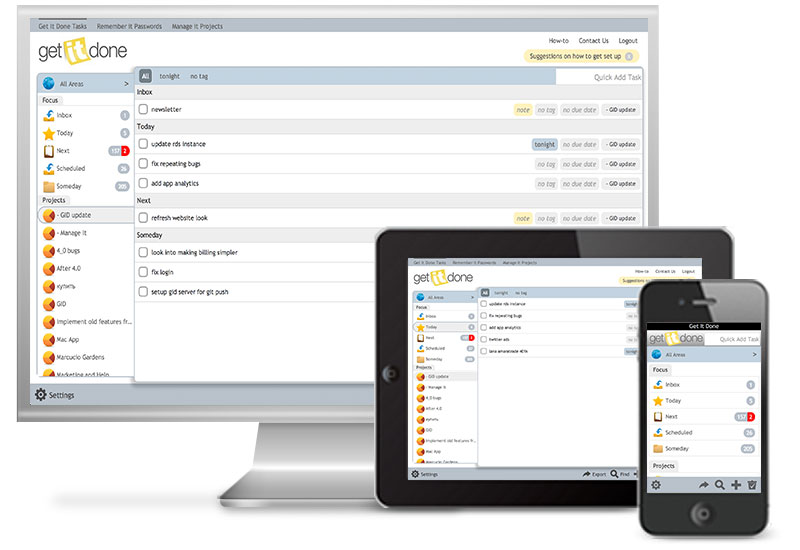 4. Habitica
A productivity app that focuses on helping you to acquire good habits through gamification, using rewards and "punishments". Perfect if you are a gamer and you get a lot of daily tasks that you could manage better.
Probably the most creative approach to task managing, this to-do list app that focuses on recurring tasks is an excellent tool, and for once it isn't too boring.
Price: free – Website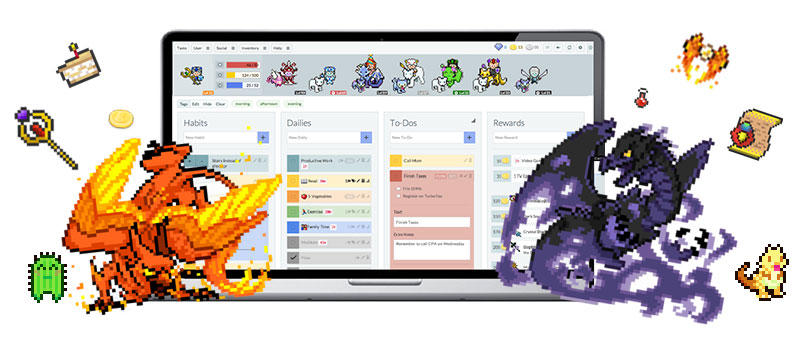 5. Google Keep
Google's note taking app is not its most famous tool, but it works great for to-do lists as well. It is best for people who like taking scribble on small post-it notes. You can drag-and-drop your notes around and easily organize it.
Price: free – Website