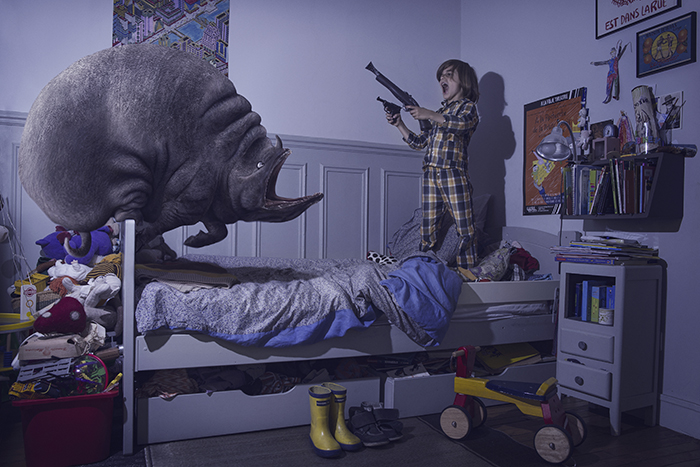 Laure Fauvel is a Photographer and an author of an interesting photo project called "Terreurs" which is the French word for "terrors". This project shows the superb illustration of kids nightmares materialized.
When we were kid, we too were afraid of darkness like today's child do and imagine several things that even do not exist in real life. As a kid while going to bed, there's always a feeling that there is something waiting under your bed. Kids are very expert at imagining things and recalling the famous monster hiding under the bed, Laure Fauvel explores this idea and brings the monster to life in the "Terreurs" photography series.
Despite of the fear that is among the kids during night and covering themselves up under the bedsheet, Fauvel very cleverly tries to take away all the fear of those children by giving them courage to fight against them.
Below given is some creative photography by Fauvel that teaches every child to be brave and face his/her fear. Have a look at it and do not forget to show your child these pictures because it will definitely make your child brave and smart enough to deal any nightmares.