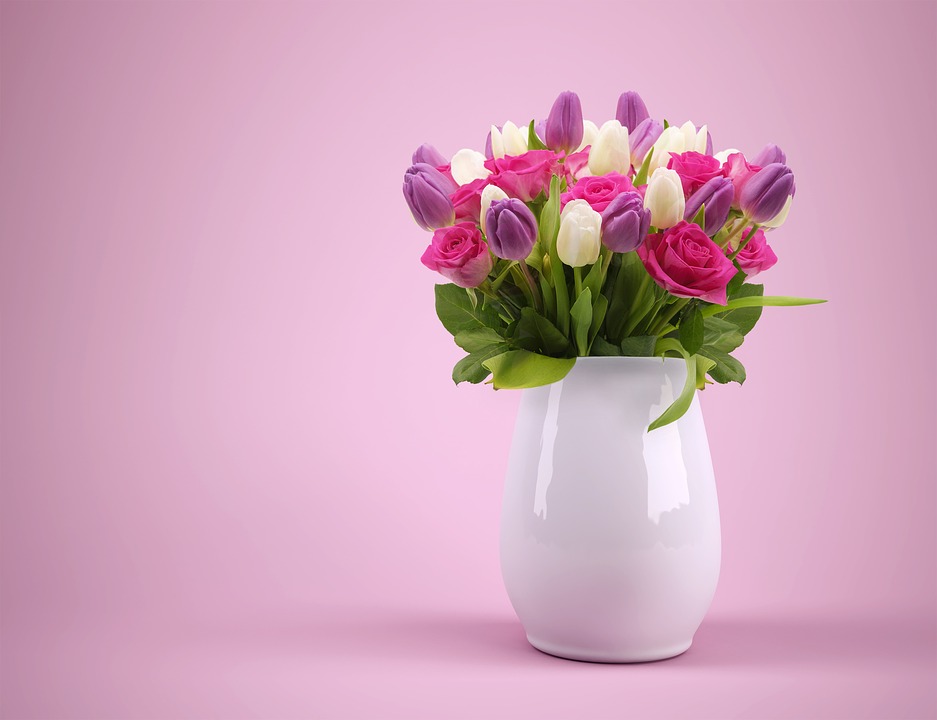 During the spring, flowers grow everywhere, creating vast fields of color that bring joy to the eyes and soul. You may even be tempted to pick a bunch and bring it indoors, and there is nothing wrong with that. But spring does not last forever, nor its beautiful flowers.
But flower lovers want to be around flowers all year round. Thankfully you can grab some at your local flower shop, or even better, order some online.
According to experts, adding flowers to your room will help brighten your living space and induce a calming effect that can help you relieve stress.
Bouquet Arrangement Matters When Brightening Your Room
If you have ever placed some flowers in a vase, you may probably know that it takes more than that to create a beautiful bouquet.
Arranging flowers into a lovely bouquet to brighten your space or the heart of a person you send them to is an art.
You have to learn key elements to create one for your special occasion or that special someone. But you do not have to know the art of arranging flowers. You can have them organized for you right from the flower shop.
If you are looking to get bright and cheerful-looking flowers without romantic connotations for a special friend, this bouquet of yellow flowers from bouqs.com is a perfect choice.
Four Types of Flowers to Adorn Every Room
Living Space – Anemones for The
Anemones are a unique type of flower suitable for adding color to your living room area, with their best place being atop the coffee table. They belong to the buttercup family, which has distinct petal-shaped petals.
Anemones come in various brilliant colors: white, red, and purple. Having a mixture of different colored petal anemones in one bouquet is a good idea that helps make the bunch more eye-catching.
Dining Room – Champagne Roses
Everybody loves roses. Roses are associated with romance and love, but that depends on their color. If you are looking to send a romantic or a love message, red should be your color of choice.
But if you want to add color to your dining space, you will need a subtly colored rose, such as the champagne rose. Compared to others, the color of champagne roses is less overpowering, and its scent is subtle enough not to interfere with food flavors.
Bedroom – Ponies
Most people avoid putting flowers in the bedroom because old tales suggest flowers suck out all the oxygen at night. Those tales are not based on facts, and there is no problem whatsoever with having flowers in your bedroom.
Ponies are the best option for your bedroom. They have a sweet soothing scent and are brightest when placed under the nightstand.
These flowers are most fragrant in the morning due to a release of oil but fade out during the day, ensuring you wake up to a beautiful scent to start your day off.
Kitchen – Calla Lilies
The kitchen is the one place with different smells all day. It may not be necessary to add another scent there. But it can use some spicing in terms of color. The idea here is to go for a flower with a subtle scent but striking colors.
Calla lilies are a good fit for the kitchen environment. It is simple, almost scent-free, and is striking enough to stand out even during your kitchen's most busy hours.