Freelancing is not a profession, but a format of work with a client. A freelancer is defined as a specialist who works with one or more clients on a freelance basis.
You cannot go into freelancing without a specialty. First, you have to master it, in whatever field you want, but it is better in digital. There are now many different courses: design, content management, web development, copywriting, SMM, SEO, project management.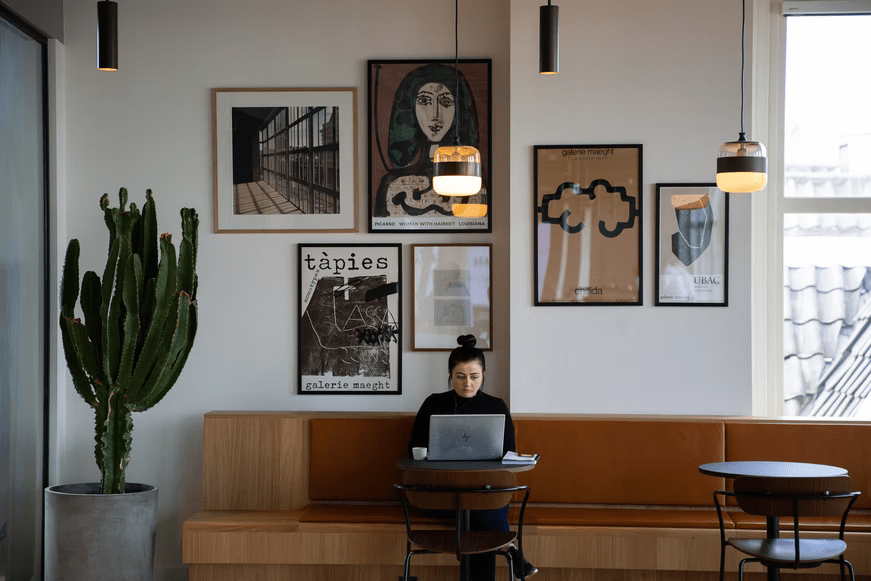 Tips on How to Grow as a Freelancer
1. Develop From a Broad Portfolio to a Narrow Specialization
The customer chooses the subject of the work in the portfolio. If he sells irons, he will choose a designer who has already drawn a website for household appliances. He will ignore the creativity and super animations of the others.
Therefore, a good strategy for the development of freelancers is to go from a broad portfolio to a narrow specialization. At the start, there are few orders, and a large list of topics will help find you more customers. Analyze your aptitudes and the profitability of clients, they specialize in the most profitable and enjoyable for you in the field.
2. Delegate Everything 
Any freelancer reaches a performance ceiling and wonders how to make more money. There are only two options for increasing profits: increase the check or delegate.
Infinitely increasing the check and the number of orders per working day is impossible. After a year or a few years, the second option becomes inevitable. And the sooner you start working with your employees, the faster you will learn how to delegate and manage your team. For example, you can hire a management consultant.
3. Figure Out Who Your "Right Customer" Is
Client selection strongly influences profits – it's strange that most freelancers don't analyze this experience.
The right client is not a high check, but a good ratio of revenue to time spent. If the order is completed quickly, it means you save time on approvals. If the customer comes back regularly, it means you save time on finding a customer and increase the predictability of work. Understanding who your right customer is and where they come to you from this will help you avoid cash gaps and scale.
4. Remind Old Customers of Yourself
Enter email marketing for free. Just email your former customers and send out an email once a quarter: "How are you doing? Anything for me?" Former clients are good because you know all about them and have paid to bring them in. A mailing list will help you get regular orders from them. It's very easy, but almost no one does it.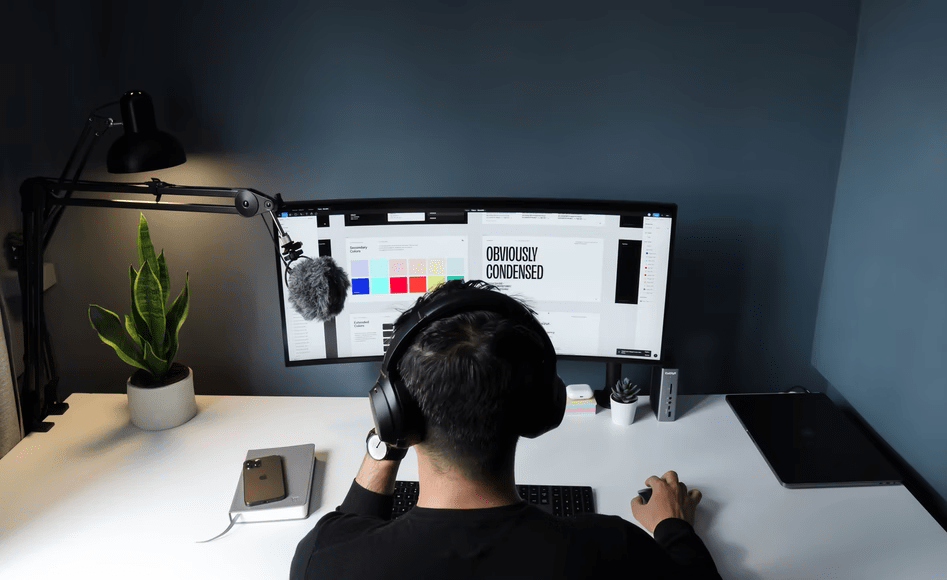 Some companies have many channels of communication: a website, a blog, several social networks, maybe even a mailing list, and a YouTube channel. Each of them has its own administrative panel – the place through which you need to publish to this channel. And there are peculiarities of publishing: here you have to cobble together one way, there another; here the picture is one size, there another.
When a company has a lot of content and channels, they need to hire a content manager – a person who will publish everything properly and keep an eye on what's published. If an office manager makes sure there are cookies, coffee, water, and paper clips in the office, a content manager makes sure the layout isn't broken anywhere on the site, the posts look nice on all the social networks, and everything is published on time.
The main use of an in-house content team is in order. A content manager should have everything in order, everything neat, all the pictures assembled, and all the text properly laid out. The main enemy of a good content manager is confusion and chaos. Often companies select outsourcing the content manager to reduce costs.
Why It's Important to Expand Your Business?
It's worth considering expanding if you notice a steady increase in the number of clients. A growth rate of 5 percent or more per week is considered critical.
If you don't expand your business in this situation, you will soon encounter a number of problems:
Lack of inventory. Products will be bought faster than they are produced or delivered, causing a shortage situation. Other businesses may take advantage of this by offering similar products to the audience.
Shortage of employees. As the number of orders is increasing, it will gradually become difficult to receive and process them, due to the busyness of professionals. In addition, the constant work in multitasking mode can provoke errors.
Delayed delivery. Situations are not uncommon when the existing infrastructure cannot withstand the increased flow of goods. The consequence of this problem is long waiting times for delivery and customer dissatisfaction.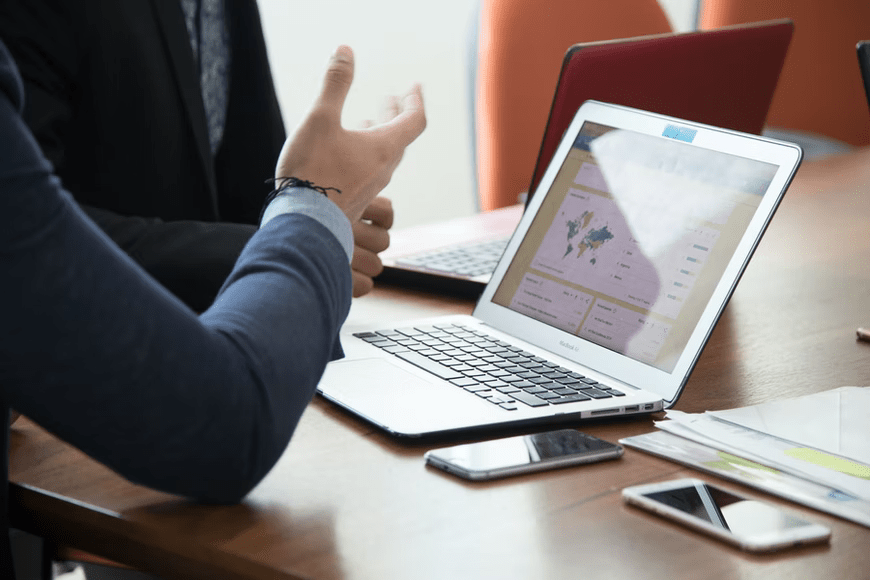 5 Tips to Expand Your Design Business
1. Evaluating the Result You've Achieved
When you work on a project, you go into every detail. But when you become a manager, it's physically impossible to thoroughly study every project your team works on.
You need to measure what you've accomplished in order to evaluate the team's performance. You won't have time to keep track of the details of each project in emails or Excel spreadsheets. Choosing a dedicated workspace that stores all project information is the first step to being able to keep track of the overall situation.
Your workspace should be flexible enough so that everyone on the team can work in it as they feel most comfortable. This reduces the likelihood that your employees will fall back into old habits and start storing project information in notebooks and mail again.
2. Requiring Staff Expansion
If you have a clear idea of your team's productivity, you'll find it easier to get what you want and bring up the topic of staff expansion.
It's worth determining exactly how much time your team spends doing work. Measure the time it takes to complete different types of projects (digital and print advertising, for example), as well as the time you spend completing requests from specific clients or departments within the organization.
You'll be able to more accurately estimate the time and complexity of certain requests. This will help you not only to improve resource planning and workload distribution but also to justify the need for a new specialist, if necessary.
3. Overcoming Obstacles
It's the responsibility of the design director to make sure the team members are up to the job. What's more, you need to teach them how to do their jobs even better. If your workspace allows you to effectively store all metadata related to projects and processes, you'll be able to report on projects with missed deadlines.
Next, look for similarities between all of these projects. Maybe they followed the same brief template. Maybe there was a delay in the same stage of the creative process? Or was the same team involved in working on these projects?
Answering these questions will help you identify and address the obstacles that are negatively impacting efficiency. If the problem is related to certain employees, you can provide training to help them develop time management, organization, and teamwork skills.
4. Achieving Business Results
Designers usually worry about the quality of their work. Does it convey the right message? Is it pleasing to the eye? Does it match the best design practices? Art directors, on the other hand, worry about achieving business goals and growing the company.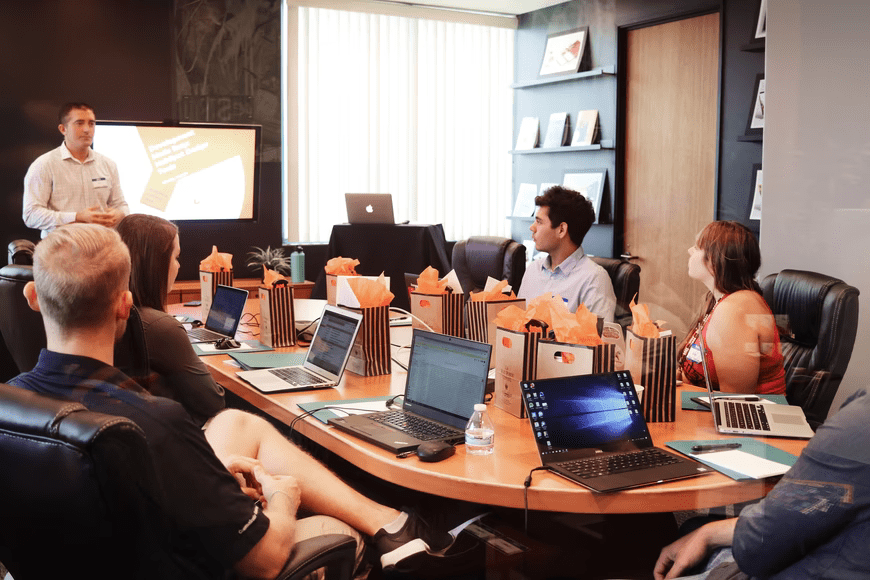 Creating query forms that allow the author to specify desired results and indicators of success can help in this case. Selecting and formulating goals at the beginning of a project will help your designers incorporate those goals into their work and know clearly what criteria their success will be measured against. Have these goals been achieved? To what extent? What can be done better next time?
In order for the design team to consistently achieve their goals, you need to discuss in detail what needs to be done, what it's for, and how the outcome will be measured when assigning tasks.
5. Make Your Business Adaptable
The world around us is changing every second. Doing business in such an environment requires a great deal of adaptability. And it applies to all aspects of your business.
Your colleagues or employees need to be able to stay abreast of industry-wide software developments.
Your company should have plans to grow and, if necessary, shrink (think about outsourcing and subscription-based cloud services), and, moreover, you should be open to working with different types of customers.