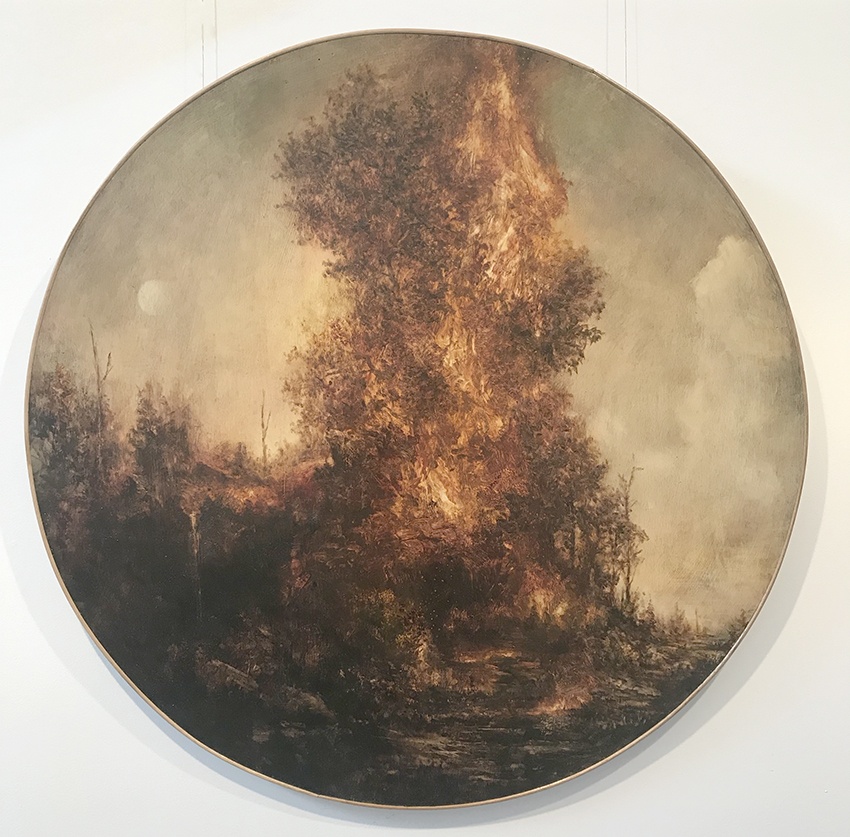 I first discovered the art of Peter Gardiner online in the Summer of 2022, but wouldn't share it at the time, as the forest fires were ravaging large parts of Europe and beyond. Now that things have calmed down a bit here, I thought the burning trees of Gardiner would be a great share on Designer Daily.
The Australian artist is a master of creating spectacular representations of nature, trees in particular. His work involves a careful study of light and darkness, which is exacerbated in his burning trees.
Peter Gardiner is a graduate of the University of Newcastle, where he still lives and work. Multi-awarded, his work was often exhibited in Australian art galleries and abroad.