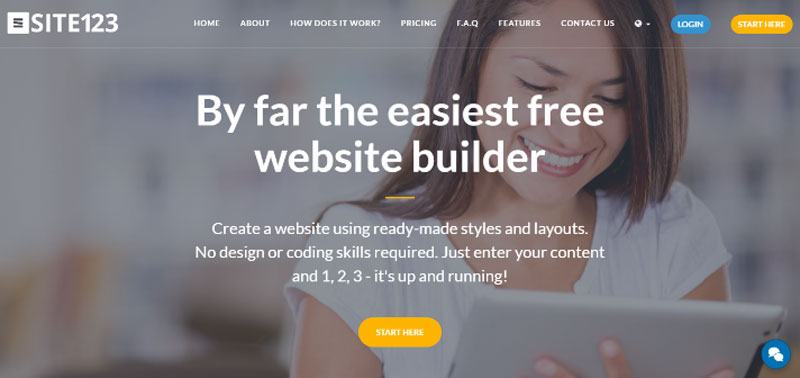 Here we explore how you can create a small business website in 5 minutes. There are many shortcuts you can take and we will present you an awesome tool to help you out.
Nearly 25% of small businesses in the United States are unlikely to or unsure whether they will build a website in the future (1). Is yours among those? Assuming you are a smart and modern person, I would assume that the answer is no. At this point, pretty much everyone – besides those 25% – knows that a website is almost mandatory if you want to have good branding and professional positioning.
To grow brand awareness you definitely need to have a nice looking website. Not that long ago, we would go online and see all kinds of weird looking websites with funky colors. They looked like they had come from the eighties although the first website only went live in 1991 (2).  These days we go online and we see eye-catching pages full of flashing vivid yet sophisticatedly arranged colors. Websites seem to jump out of the screen and throw you inside them with responsive designs and user friendly interfaces. So how to make your website stand out nowadays?
Getting ready
Letting go of the concept that building a website is a difficult task is crucial. You must accept that a reasonable amount of websites you visited recently were made by normal persons like you, on DIY platforms, and not by that IT geek with coding skills that used to build websites back in the day. There are a number of website building platforms that will allow you to put together a nice one with that unique sparkle that you are looking for. Interested? We'll talk about it in a few.
What does a good business website need? How to stand out from the crowd
On most business websites out there, the focus is on themselves and not on the customer. You visit their pages and all they say is "we do this…", "we do that…" on a very eccentric way not realizing that what really matters is making the website user friendly to convert visitors into customers.
That said, make sure you think about your target demographics and what they would like to see on your website. Think about how they would like it to look like and what features and information they would like to see. That is very important for shifting the focus from the business to the customer. Doing that really pays off in time in terms of customer acquisition.
Also, if there are any business websites you remember visiting that you liked, take some time to revisit them and navigate through to get some inspiration. Pay attention to their looks and how they present the information. Note any special aspects you would like to replicate on your website.
Remember to keep it simple. No one likes going on a website and not being able to find what they came in looking for.
Making it in five minutes
The question you are probably asking at this point is when we will get to the 5 minute website. The answer is now. And for that, there are a few steps you have to take to shorten your editing time and make sure you finish your website as quickly as possible. Here they are:
Decide the main purpose of the website – is it to promote, sell, inform?
Colors to use – the best way to go here is to use colors that match your business identity
Choose where to place the menu: on the left, right or on top
List down everything you need on your website
Prepare content – copywriting, images, products
Ready, set, go!
Let's use one of the best free website builders out there: SITE123.com. It gives you nice looking templates for free and is very easy to use. If you have followed the previous step and prepared your content it is even easier. So let's get started.
STEP 1 – SIGN UP
As soon as you go onto http://www.site123.com/, click on "START HERE". It will open the registration page. Simple as 1, 2, 3: just enter your name, email and password. Or even better, sign up with your Facebook or Google account.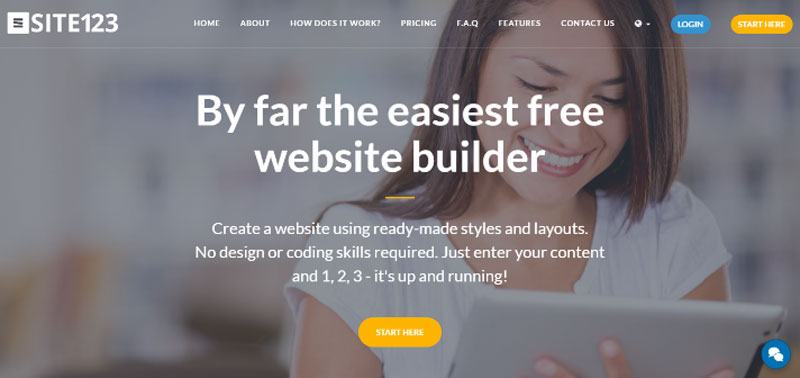 STEP 2 – CHOOSE YOUR CATEGORY
After signing up, it will take you to the page where you choose the category that your website best fits in. Pick one and you are ready to go.
STEP 3 – ENTER YOUR INFORMATION
Now you need to enter some basic information. SITE123 will apply it to your website. You can change descriptions, slogans and other later if needed.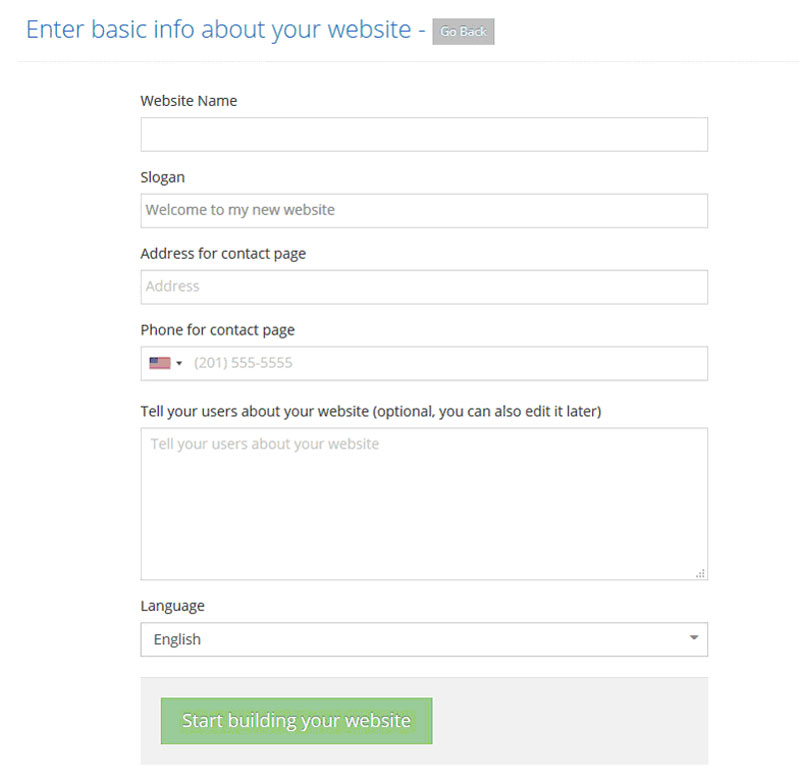 STEP 4 – GETTING IT READY
Now that you have the template with your information, quickly go through it to get familiarized. Remember you can delete or add pages and features as you go.
Highlighted in yellow is the menu. It gives you many possibilities under "HOMEPAGE", "PAGES", "DESIGN" and "SETTINGS". You can also check how it is coming out on a desktop, tablet or mobile device using the preview options.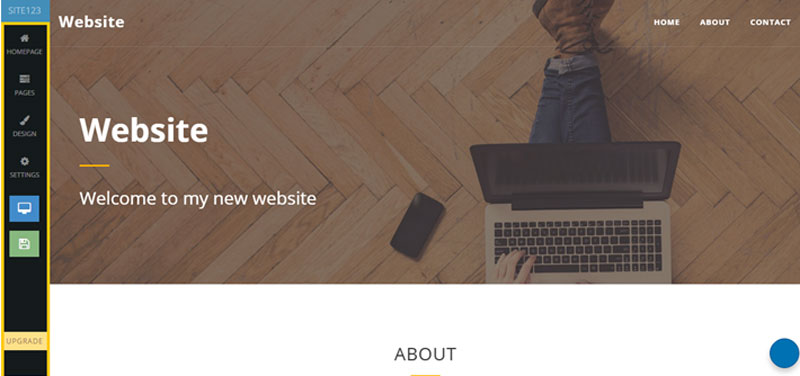 WRAPPING IT UP
Are you a little overwhelmed about all this? Don't worry. Now that you know how to make a website it will be easier. The good news is that you will not have to worry about hard settings or preferences to choose. You can do it in 5 minutes and get a very good looking website. It is all simple to understand and if you have any questions, the chat team is always online to help you out!
References