As an artist, graphic designer, illustrator, or a photographer, you spend a lot of time working on your craft and trying to produce beautiful things. Sharing this work on your website is of course great, but it gets even better if you can print it.
Introducing CanvasChamp
To print your art or photography, CanvasChamp is probably the best option available for custom canvas prints. The company allows you to transform your work into personalized wall decor for your home, your office, or for selling it to your clients. Every print is at museum quality and guarantees your satisfaction.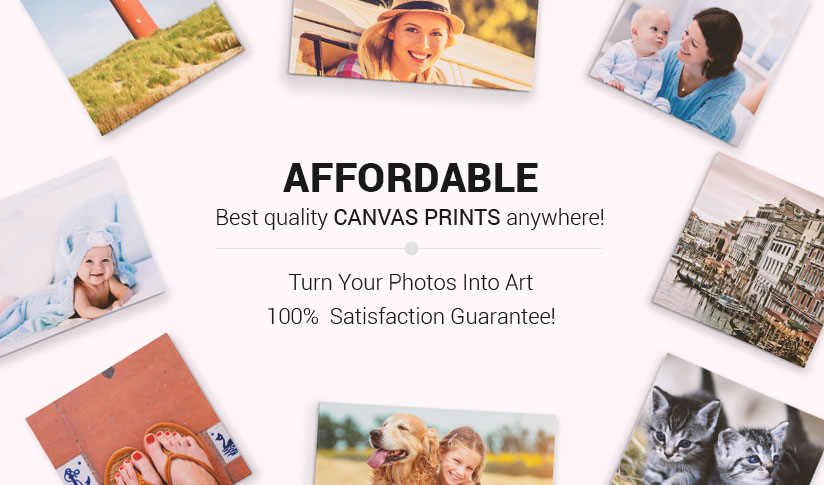 Printing with CanvasChamp is as easy as it gets. All you need to do is to click on the "Desktop" button and follow the walk-through instructions. Please note that you can also import photos from social media platforms like Facebook or Instagram. The interface is probably one of the best features of the app, making it easy to customize your prints to best suit your needs.
CanvasChamp works with the latest HP Latex printers and HP Latex inks for the most consistent results. This ensures a range of rich and vibrant colors while respecting the environment by not requiring special ventilation or hazard labels. They are really the best place for cheap canvas prints.
Choosing the right canvas
CanvasChamp uses a poly-cotton material for printing your work, because the texture is more adapted to art and photography printing than the standard paper normally used. The poly-cotton material is ideal for printing, as it makes the canvas wrinkle-free, lightweight, and low maintenance.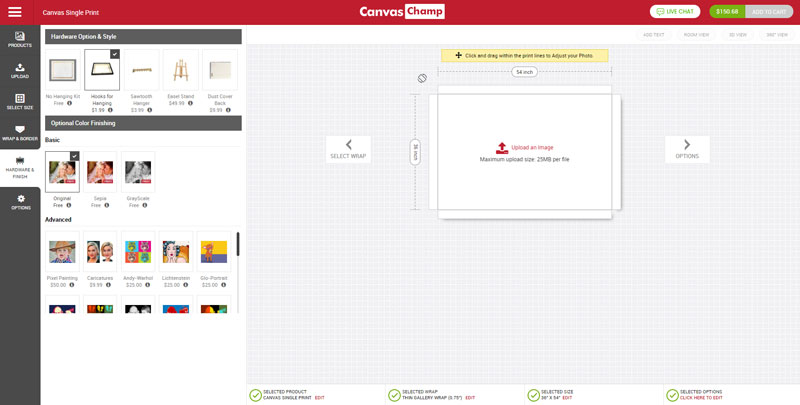 There are also plenty of print sizes available, ranging from 8×8 inches to 54×54 inches, which gives you plenty of room for creativity. The format are also made to adapt to your needs, with some custom options that can turn your work into something cooler, like collages, panoramic photos, pop art prints, and much more.
Once you are done with your print upload, you can add some finishing options to create effects. This may not be interesting if you are printing an artwork, but can be great for photos. Also, there are some hardware options that you should consider if you plan to hang or display your art or photo. On top of that, you can even request some photo retouching, so you are very sure that your photo will be printed perfectly.
Pricing
Besides the excellent quality of the prints, another major advantage of CanvasChamp's services is the cheap price. They can afford to print cheap at high-quality for a simple reason: they are very popular and print a lot.
On top of that, CanvasChamp often offer discounts on their print and provide a 99 years warranty, so your print will be replaced if a printing accident has happened. They customer service is also very responsive and available at any time, should you have any question regarding your order.