Junior graphic designers provide a visual representation of a client's brief.  This means using typeface, images, animation, color and composition to communicate ideas.  Designers create advertisements, websites, multimedia products and illustrations.
If you are starting out in the field of graphic design as a recent graduate (or even if you're a design student) the following tips may help you.
Common Responsibilities of Junior Graphic Designers
You might wonder what the job of a junior or entry-level graphic designer entails.
Junior graphic designers often use Illustrator to create and edit illustrations.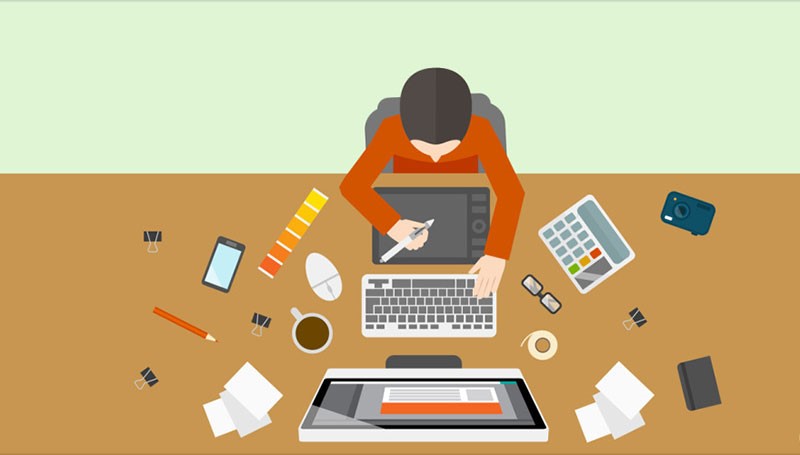 They work with typefaces to create a clear message about a product or brand.
They develop guidelines for companies to communicate their brand messages or images.
They create digital interfaces which convey atmosphere and are in alignment with a company's brand identity.
Join design networks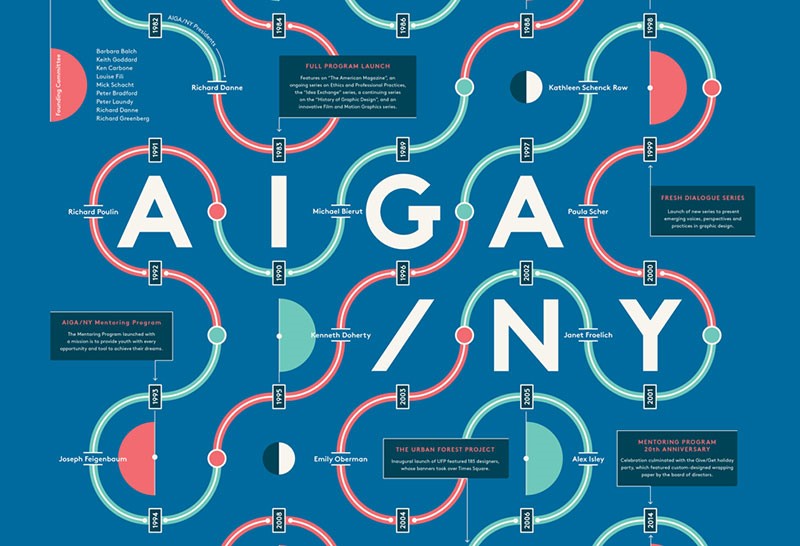 As a student designer, it is helpful to join organizations such as AIGA.  This way you can network with professionals in the industry.  This will help you to gain insight into industry players.  You will also get the chance to speak to people who will inspire you.
Within a networking organization, you can gain insight into the industry.  You will also be able to obtain knowledge or advice on how to work as a graphic designer.  As a student, you may also gain the attention of key industry players.
Volunteer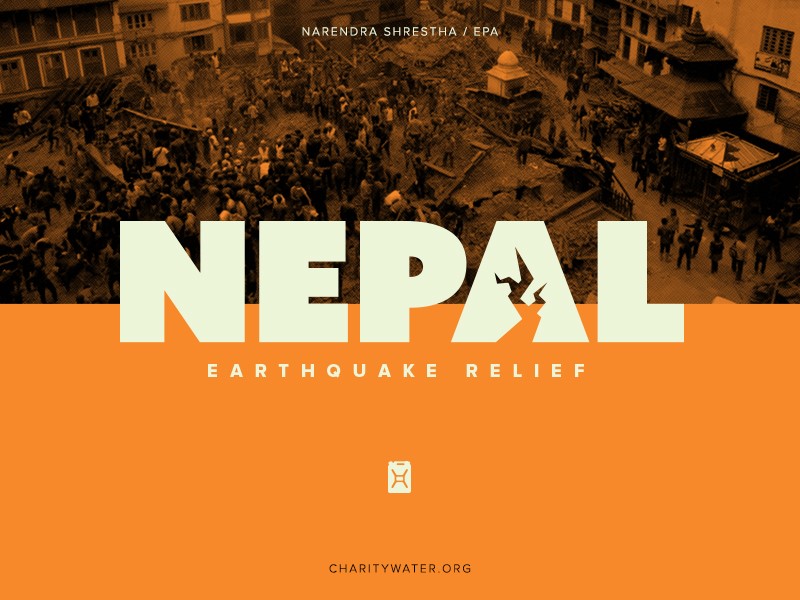 If you would like to build up your portfolio while working for a worthy cause, you could volunteer with charity organizations.
This will give you the opportunity to gain experience following a client's brief.  If you believe in the cause, you'll put in your best and acquire a stellar portfolio piece.
Working with charities could lead to further work for you (some of this may be paid work).  You could approach animal shelters, children's homes or even local galleries.  Choose work that is close to your heart to keep you motivated.
Seek out internships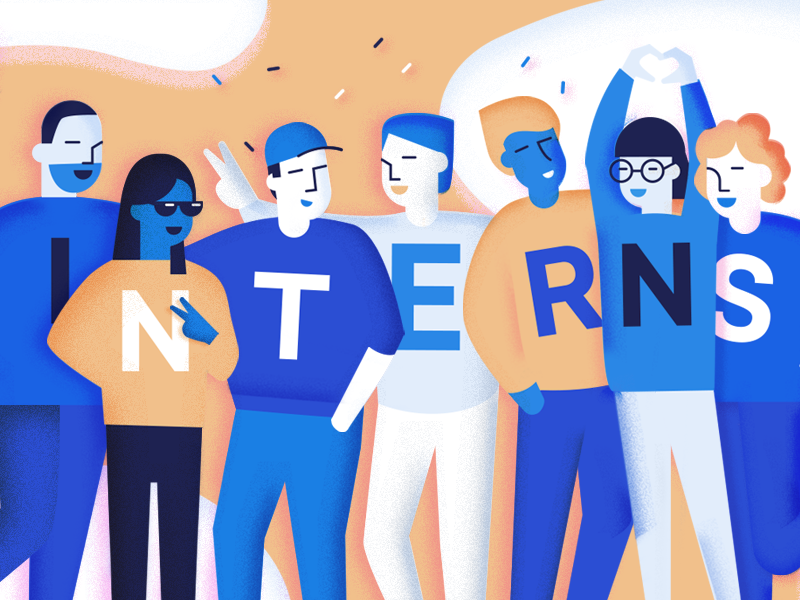 If you're looking to gain valuable experience with a good design studio, you could look for an internship.  An internship will teach you skills that you can use throughout your career.  You'll learn how organizations are run, understand how to work with client briefs and how design teams work.
If you work hard and put in every effort, you may be able to make a real contribution.  Make the most of your talents and show your commitment to the company.  By doing so, you may be able to turn your internship into a full-time job.  At the very least, you'll be able to develop new skills and develop a professional network.
Nurture your networks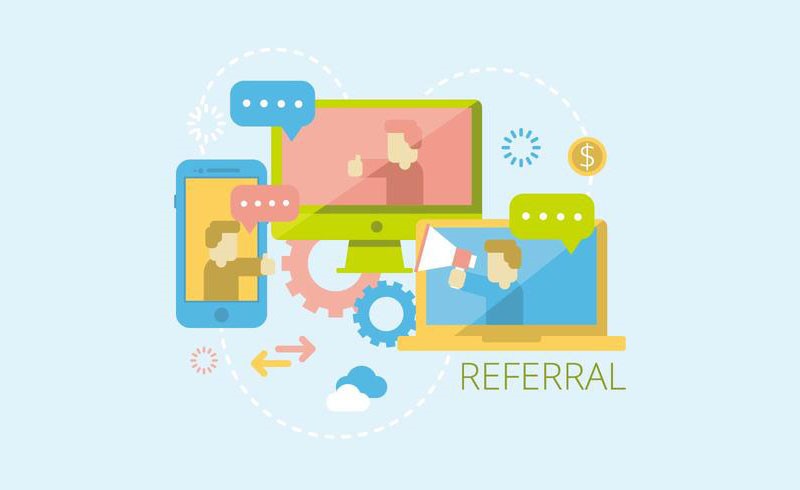 Instead of seeing your design peers as competition, develop networks.  Peers become supporters and collaborators for future projects.  It pays to develop professional networks.
Projects are often assigned based on word of mouth.   A busy peer may have the perfect project for you.  Another might know of a job opportunity, which you would love to take up.  Those small jobs an experienced designer will pass over could be a great opportunity for you to build your portfolio.
Become a fan
We all enjoy it when someone shares their appreciation of our work.  Let your heroes know how you feel.
If you send short emails to people in the industry that you admire, this might lead to opportunities.  You may be able to fill a gap in a large project.  You might also be able to do contract work on a project that suits your skills set.
Don't be discouraged if your heroes don't always respond.  You could send a follow-up mail and an example of some of your newest work.  By doing this, you could keep recipients interested, as well as remind them that you are available.
Create an online presence
When you apply for job opportunities or set yourself up as a freelance designer, your prospective employers will search for you on the internet.  Creating an online presence will give you a head start.
When you create an online presence, showcase your talents to the best of your ability.  You could set up a blog or website to showcase your best work.
Show all of your skills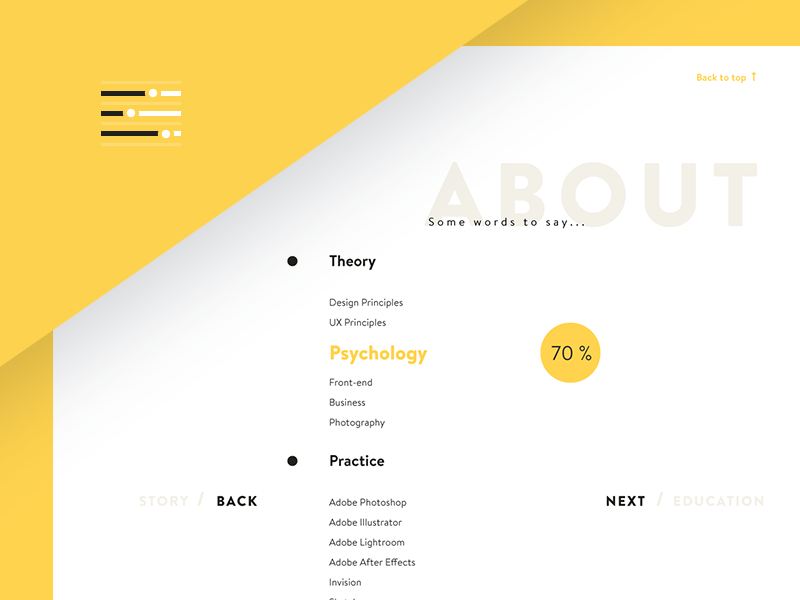 If you are a skilled illustrator or an excellent photographer, draw attention to these skills and include them in your design portfolio.  This could catch the attention of talented art directors.
Pull together your best work in either a PDF or print format, and send it to agencies or companies you would love to work for.
Also, make sure you set up a great looking resume. You can use a resume template, if you want, however it's best to create one yourself, if you have the skills for it.
Submit your work for award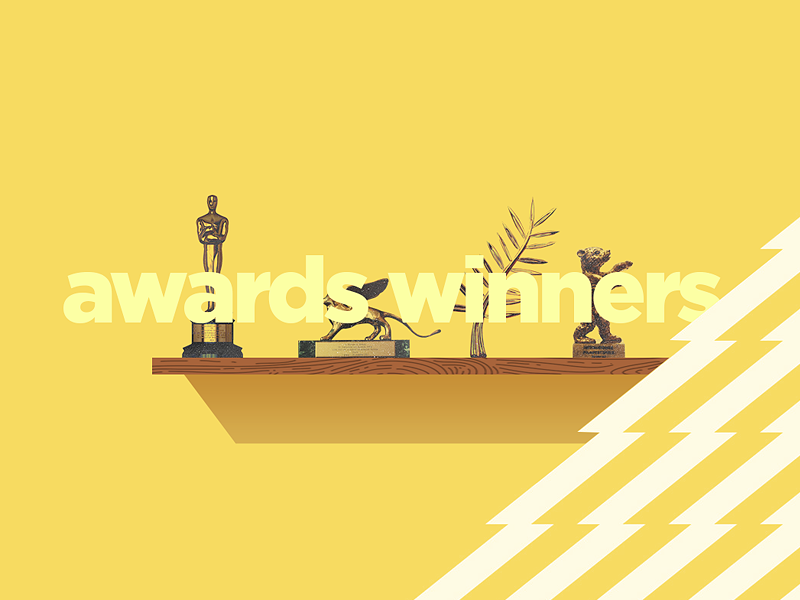 Awards can help you build your reputation in the art industry.  They also gain the attention of significant art directors.
If you have awards linked to your name, it will help you to become a designer of choice for creative directors making a choice between talented applicants.
Use your people skills
In the design industry, emotional connectedness guides a designer's intuition and builds a reputation.  By being respectful, friendly and genuinely interested in a client's project you will be able to win contracts, work with a team or attract repeat clients.
Effective communication and respectful relationships lie at the heart of developing an effective design practice.  By using your people skills to the best of your ability, you will be able to develop an excellent reputation as a graphic designer.
Initiate your own projects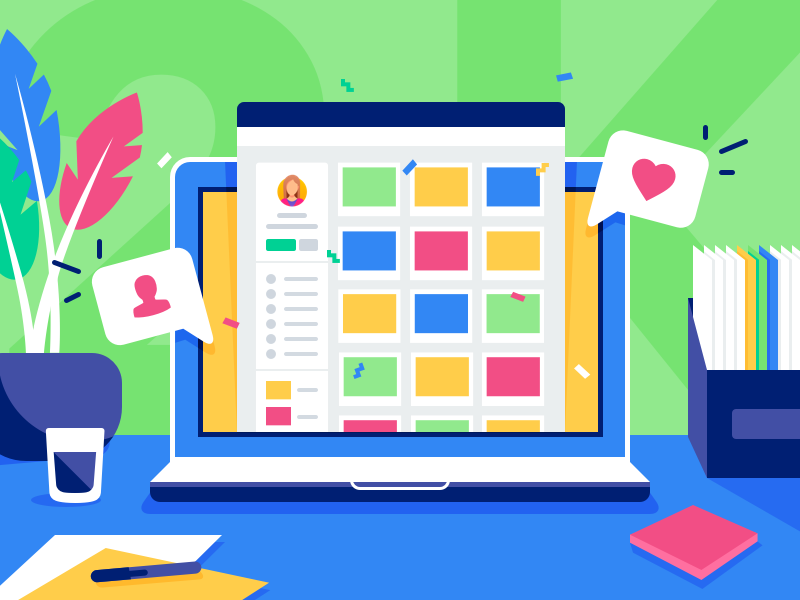 As a creative person, you have the option of starting your own projects.  This will help you build a portfolio and generate opportunity.
If you prefer to work in an art studio or with a design team, you could search for work for one part of your day while working on your own projects at the same time.  These projects could include ebooks, postcards, t-shirt designs, websites, logos or invitations for family and friends or even illustration projects that you could sell online.
Your own projects allow you to give your creativity free reign.  You could also connect with like-minded people to develop your projects, expand your ideas and build on the work of others.
As internet culture grows and expands there are a great many more opportunities for designers to sell or promote products and services.  You could search for ways that this could work best for you.
Assess your goals, talents, and interests
Always ask yourself what you can do to make yourself useful to the design industry.  How can you offer the most to your employer, clients or the people you care for.
What would you like to do to expand your talents or work towards your dreams?  Asking what you might do to work towards growth will get you past momentary frustrations or personal blocks.
If you feel stuck in a situation, ask yourself what you would like a year from now?  If this means leaving a difficult situation, you will gain perspective towards the bigger picture.
Focus on your unique talents.  This will make you stand out as a memorable designer.  Too many designers try to shape themselves into a mold.  By focusing on what makes you unique, you'll create a portfolio which is unique to you.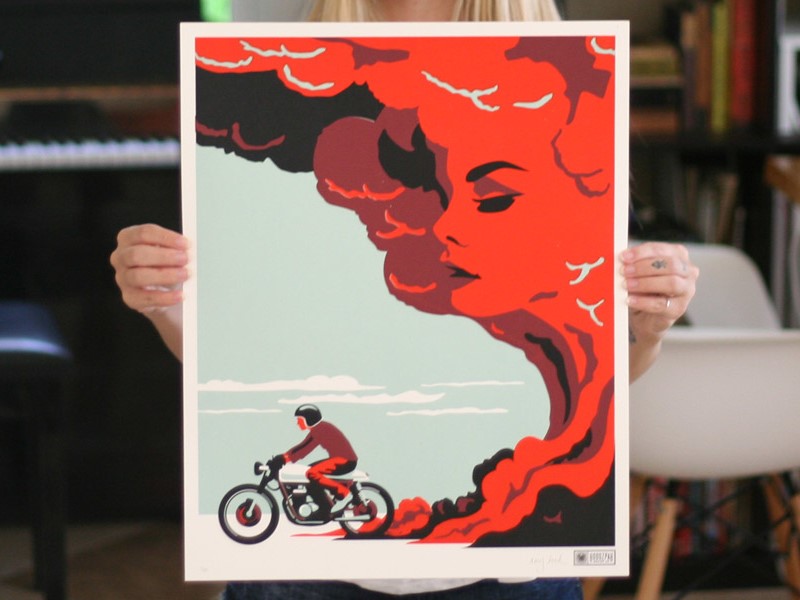 Share your passions, even if these are outside of traditional graphic design.  Illustration, photography, painting, and sculpture are all aspects of visual design.  It takes talent and dedication to learn each new skill.  The more you share, the greater your uniqueness as a designer.
Develop your interests beyond graphic design.  Passionate designers are inspiring but let your interests roam.  By going beyond your own field you'll expand your ability to relate to new areas of the world.  Remain curious.  Read widely.  Understand the human body, ancient mythology or even astronomy.  The wider your knowledge, the more you have to bring into the field.
When working freelance, always make your terms clear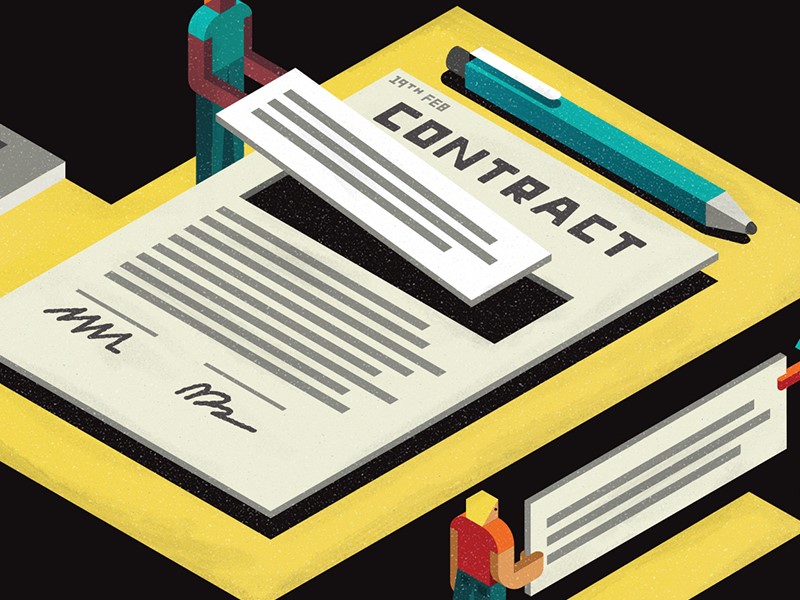 As a designer, you want to be clear about the terms and conditions of your employment.  There's nothing wrong with working on a project at a low rate.
You can even volunteer, but ensure that you know how you will be working and how much you will get for this.  Ask for a deposit.  Don't let vague terms or employment conditions rob you of your time.
Summary
By following these tips, you can develop your budding graphic design career into the direction you choose.
This will help you get started by putting your best foot forward.  Keep working, stay positive and seize the opportunity to develop your portfolio.