Are you tired of online photo editors that don't offer anything new? Do you feel like you come across the same five filters over and over in every app you download?
If you're looking for a way to really make a splash with your photos, you should check out this year's leading online photo editor, Pixlr. While apps like Photopea and Fotor claim to be the leaders in photo editing, a closer look at Pixlr's features makes it clear who the leader in the field is.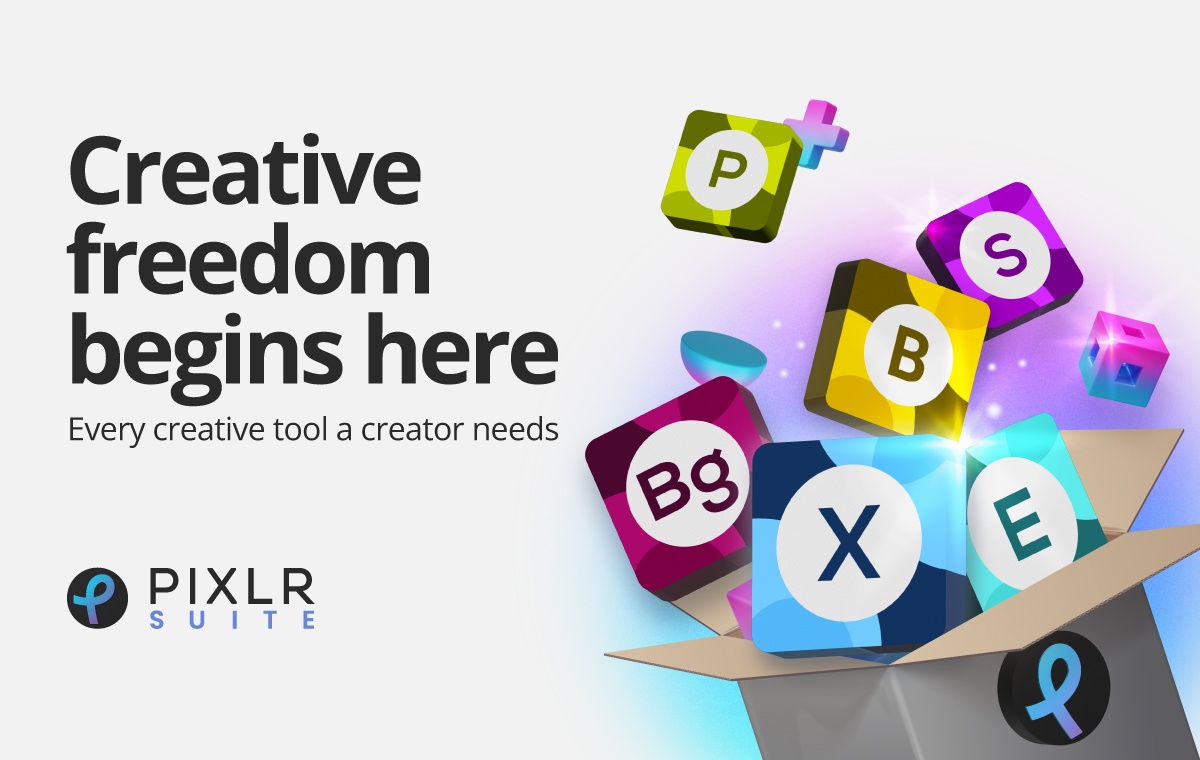 What is Pixlr, and what makes it different?
Pixlr is the leading online photo editor, and for good reason: It utilizes the latest in editing technology, and presents it to users with ease and simplicity. While many editors tend to include the same standard features in every edition with little innovation, Pixlr stands out thanks to several exciting new features:
It offers two levels of complexity in design, Pixlr X and E. Pixlr X is geared towards more simple usage and is a great option for beginners to photo editing. Pixlr E is more advanced, and allows seasoned editors to create detailed masterpieces using Pixlr's wide range of high-level features. Both are powered by AI and allow for an unmatched level of sophistication in editing.
Photo editing is not only more advanced than in other editors, but also easier. Pixlr's features are designed to be user-friendly, straightforward, and professional looking as the app offers users simple options that look as if they utilize professional design tools.
Pixlr has a wide range of options for photo editing, collages, stories, and more, easily accessible in your browser.
Some of Pixlr's stand-out features include the following:
Huge range of filters
Pixlr's superior range of filters will allow you to give your photos any effect you want. From its funky "atomic" options to more mellow vintage and unicolor shades, Pixlr is sure to have the right filter for your purpose. In addition to standard filters, Pixlr also includes a whole set of "creative" options, with varied layouts, collage options, and more.
Background removal
Do you want to create a stunning portrait and remove that pesky sign post in the background? Many photo apps create clumsy cutouts of images that leave undesirable pieces floating in the background. Pixlr's advanced technology utilizes super precise background removal that will leave your desired components in focus, and also allow you to create a background of choice among a wide range of detailed options. It is by far the leading background removal tool among related editors.
Image retouching
With many editors, users are given a narrow range of options for photo retouching with limited color choices and gradients. Pixlr goes many steps ahead with color, shaping, and added features unmatched in refinement. Smooth out your images, adjust temperature, saturation, and sharpness to create a specific mood – all the options are right before you with Pixlr.
Also – as the name suggests – Pixlr allows for fun pixelating options, allowing you to achieve funky, digital-like images in your design efforts. From post-mod to completely abstract, you can create pixelated images to suit any purpose. And utilize any colors on the spectrum while you're doing it.
Layering
Another area in which Pixlr excels is in layering photos. Most photo apps simply cut and paste crude images in their layering techniques. With Pixlr, your photos will look like they've gone through advanced professional editing.
Want to create an image of yourself on the beach? No problem. Fancy a romantic snow scene? Pixlr can create whatever world you envision with a couple of easy clicks, from basic to surreal. And the technology is intuitive, making it extremely user-friendly.
Free and easy
Pixlr has proven to be the best possible Photoshop alternative. Free and cross-platform, Pixlr offers everything you might want in a photo app and more. Many apps will charge you extra for using anything other than their most basic features. Not so with Pixlr. You'll get full access to all the apps on the Pixlr Suite with just one subscription, easily accessible and without having to make extra payments.
In addition, Pixlr Suite is a cheaper and smarter option than Adobe Creative Cloud, offering more advanced options and greater ease of usage.
Check out Pixlr today, and watch your photo world take off
If you're looking for sophisticated, innovative, and unique designs and filters for your photos, Pixlr is for you. Forget about all the other options out there; Pixlr is a one-stop-shop for the latest in fabulous designs that will make your pictures stand out among the rest and win you fame among your followers. Check it out today!