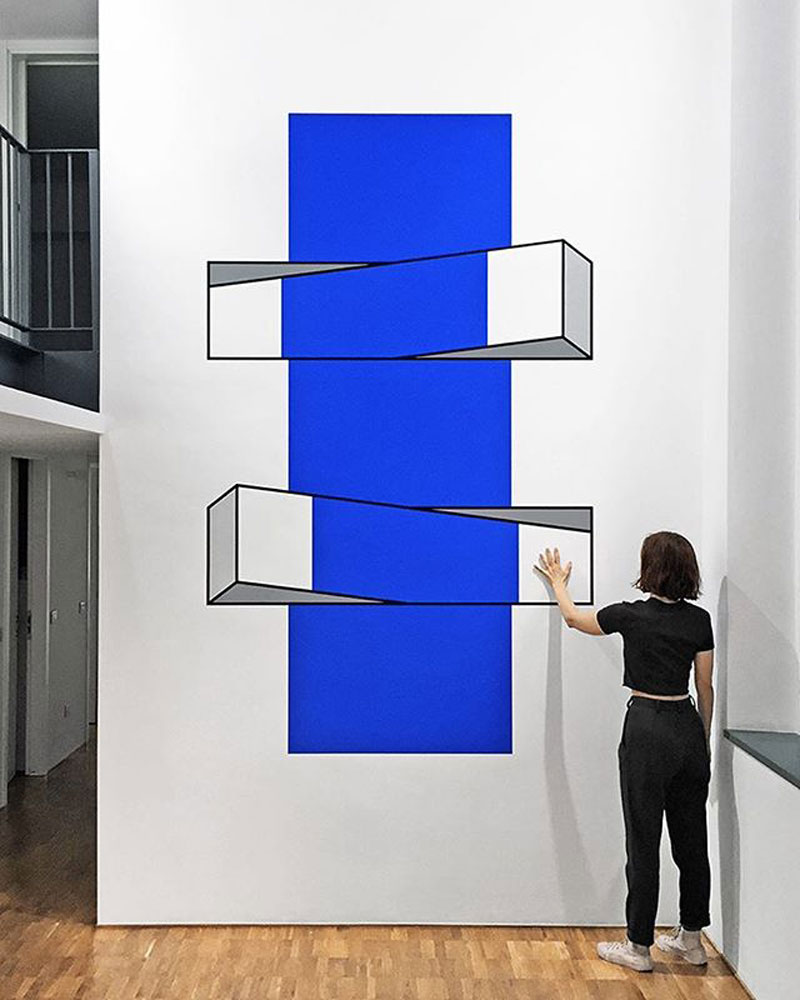 If one asked me to describe Aakash Nihalani's work in one sentence, I'd say that the New York-based artist turns flat, boring surfaces into geometric portals, thus creating a new world of possibilities.
Using conventional art-making material, such as tape, scissors, vinyl, paint, and paper, Nihalani can transform any flat surface to make it look like Roy Lichtenstein designed a door there for a geometric wonderland.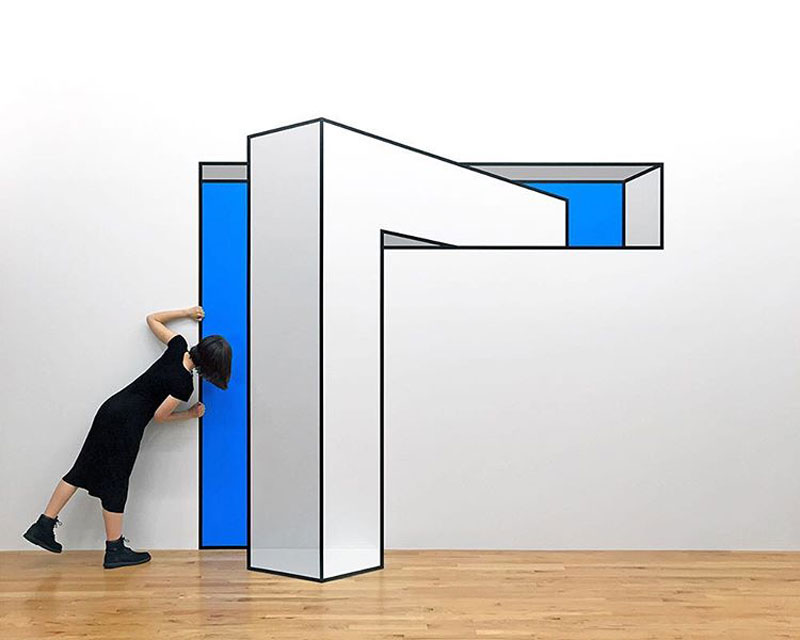 When presenting his work in art galleries, the artist encourages visitors to come close to the artworks and interact with it. Photos of the artworks in public are greatly improved when someone is playfully entering the scene because is give a whole new life to the installation and makes it enter reality.
If you take a look at the artist's website, you can clearly see that fun is an important part of the equation when it comes to the reasons for making art. On his profile photo, you can witness him at the center of an art crime he's made himself.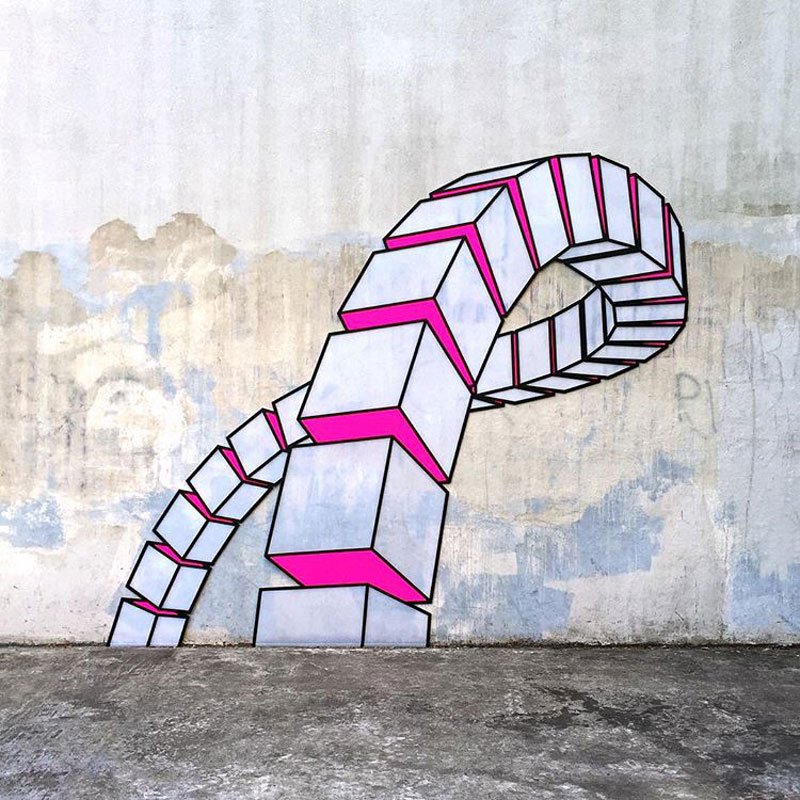 Although most of the artworks you can see in this post are gallery-based, the outdoor work of Nihalani is probably the most fun and meaningful. Outside, the bright colors tend to pop even more and contrast heavily with the visually noisy surrounding. Surprisingly, the flat, bold colors add a real depth to the scenes when they are displayed outside, adding a surreal touch to any landscape.