If you are looking for a new lamp for your appartment or house, then you may try something else than IKEA for once. Get inspired by these amazing lamps and start building your own with recycled stuff.
Globes lamps
French artist Benoît Vieubled describes himself as a "creator of exceptional objects". Looking at this lamp made of globes, you could only agree with him. Vieubled found some globes made with different drawings, and assembled it together to turn it into an amazing and surprisingly elegant lamp.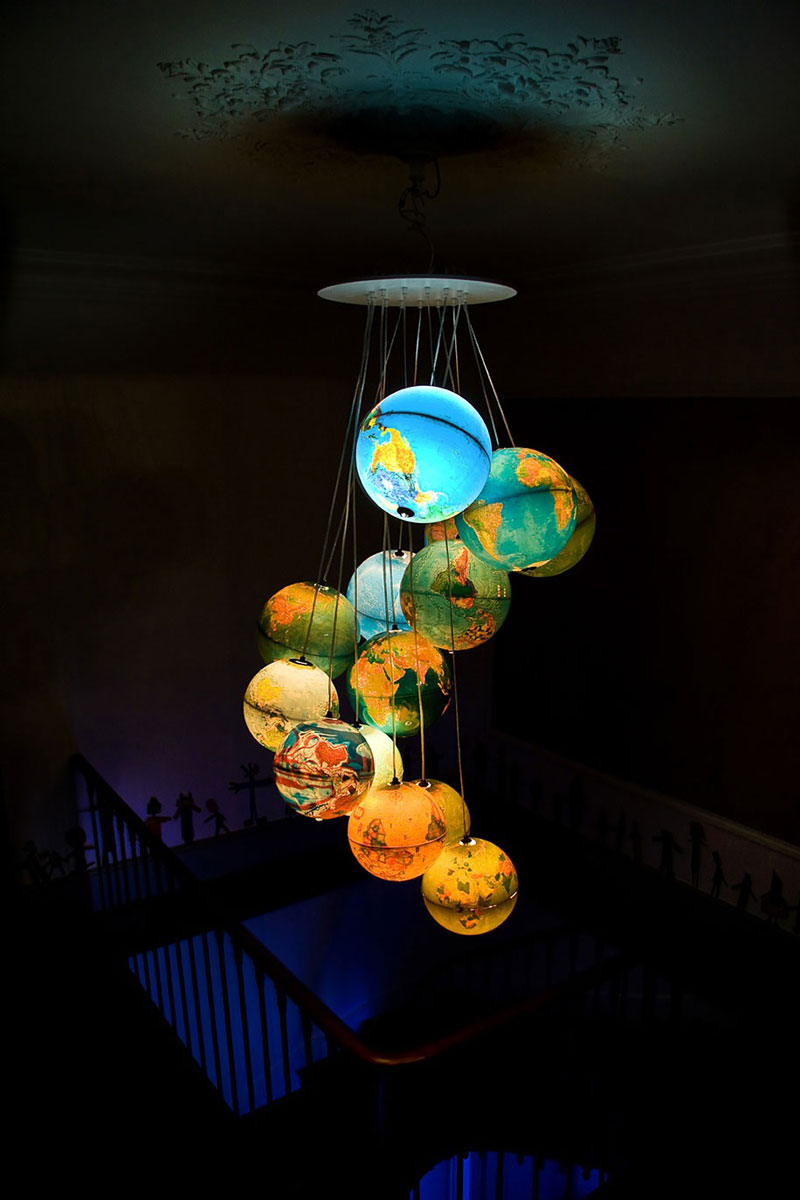 Chandelier made of old bike parts
Artists Joe O'Connell and Blessing Hancock have created six chandeliers that were made out of old parts of bikes. These chandeliers, titled "Ballroom Luminoso", were mounted with LED lights and give their full effects when the lights are on. The chandeliers were installed in an underpass that was thus transformed into a public art space.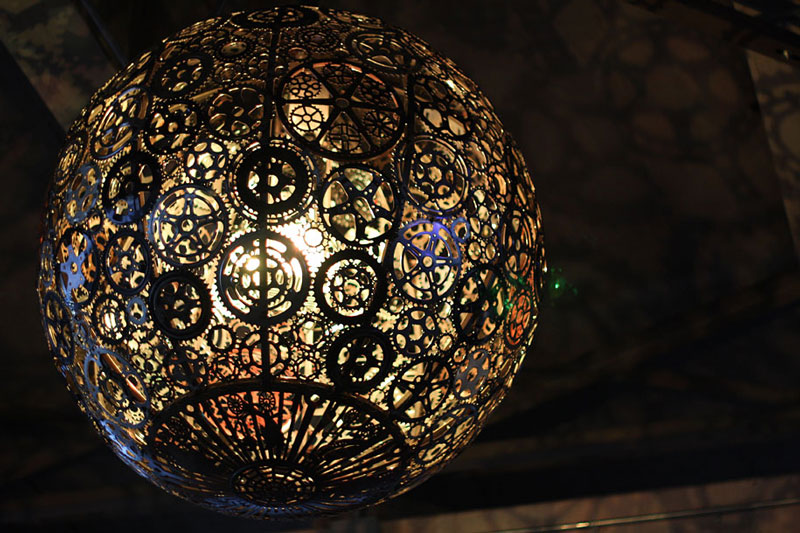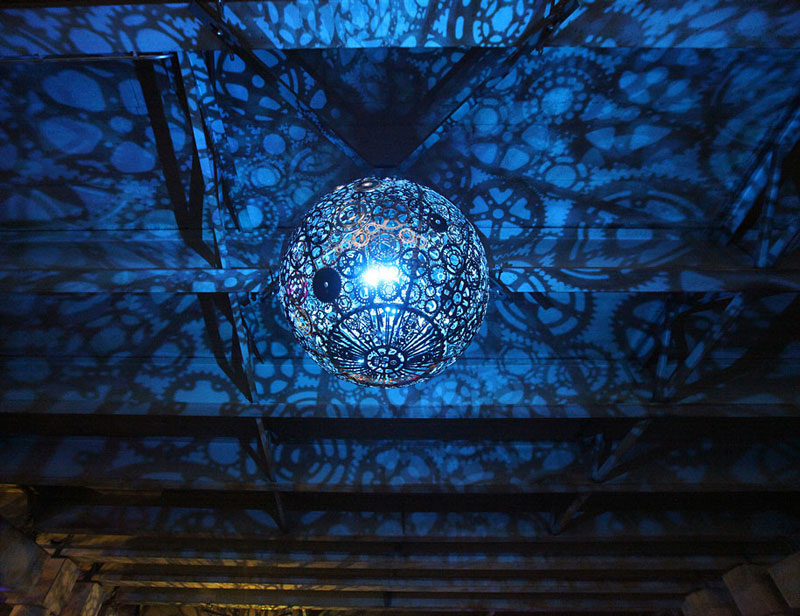 Paper Orb lamp
This tutorial on Designsponge teaches you how to build your own round lamp using paper orbs. Using a little bit of material and some craft, you get a lamp that would be worth hundreds of dollars in stores.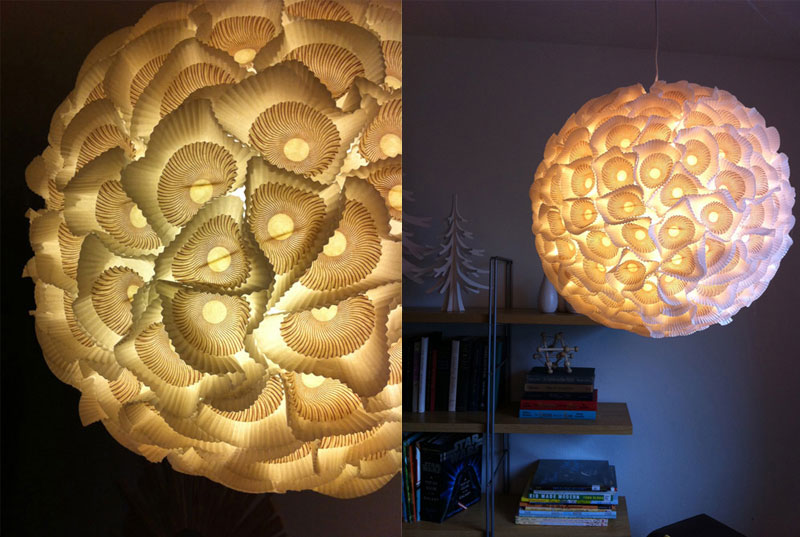 Hangers light
A gorgoues light that was made using coat hangers only. It was designed by Natalie Sampson, who specializes in designing re-purposing old objects and turning it into lamps.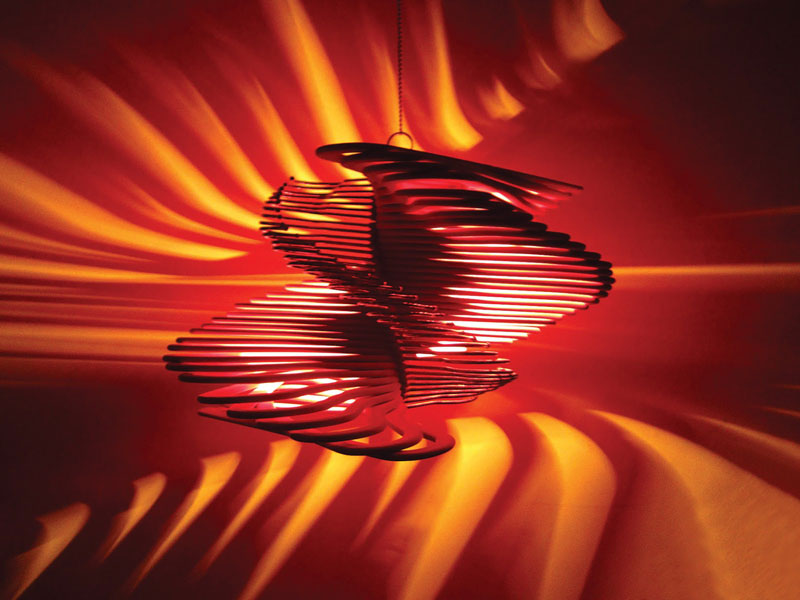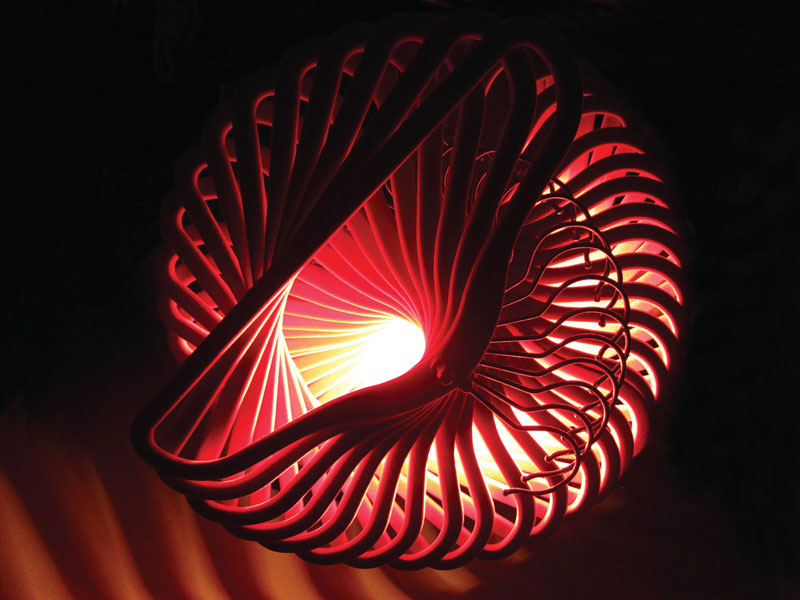 Lace lamp
Another tutorial, by Dose Family this time, that walks you through the creation of a lace lamp. It actually looks fairly easy to build, a perfect DIY project to do with your children during the holidays.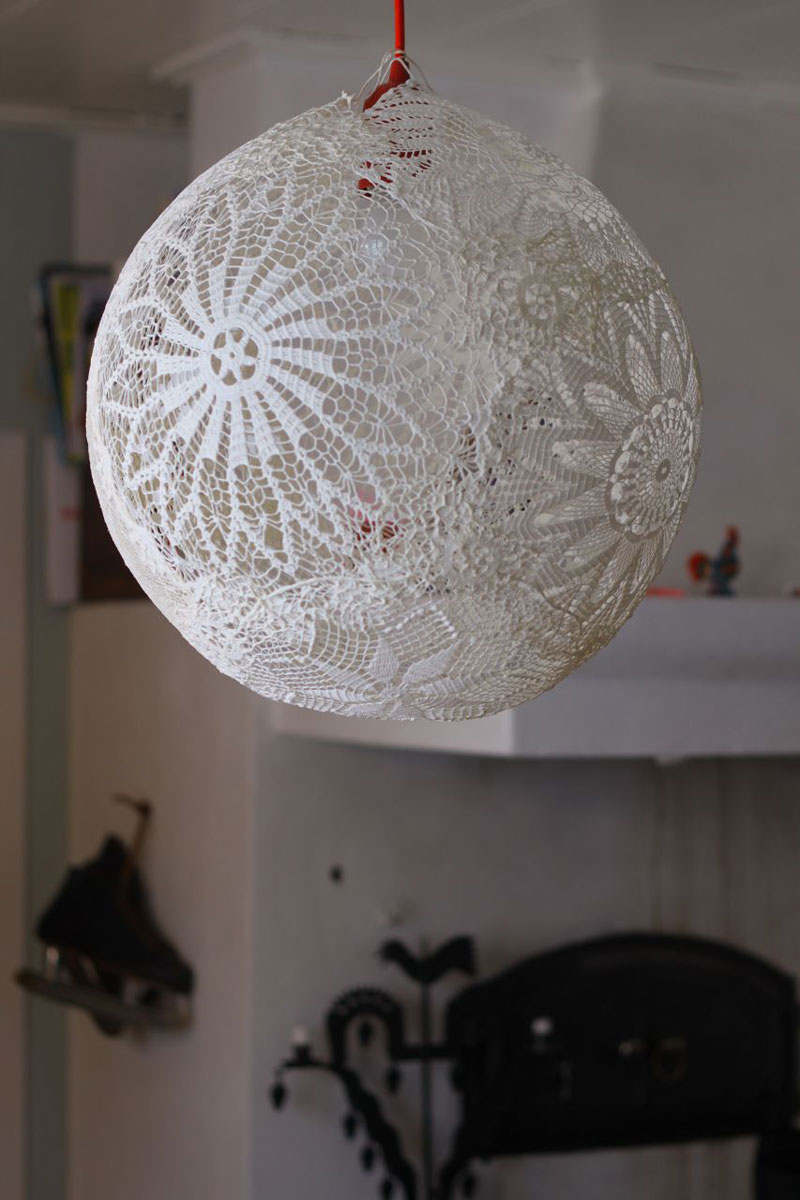 Cheese grater lamp
Perhaps the most surpring lamp in this blog post, a lighting system made out of… cheese graters. This lamp would look great in any kitchen, and it costs almost nothing to build if compared to lamps you buy in design stores.