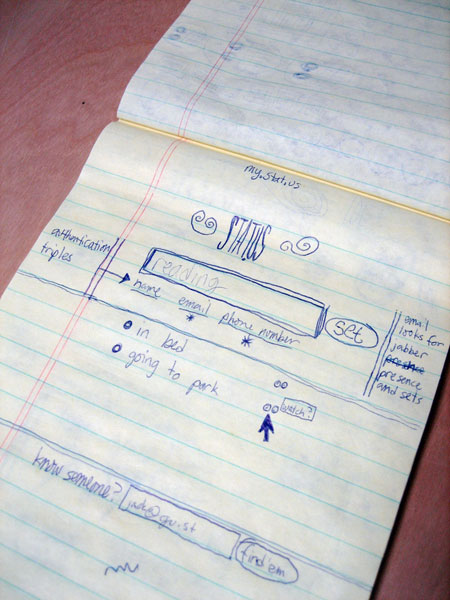 Probably improving the usability of your website more than its actual design, paper prototyping is a very important step in internet creation processes. The Deeplinking blog wrote a great post showcasing some of the web's big sites prototypes, such as Twitter's sketches that you can see in the image above.
When I was in design school, teachers always told us to get away from the computer and spend some time working with pen and paper. Just like for writers who get away from the computer to get a clearer mind, designers will face a blank page that will force them to do a more abstract thinking and avoid being guided by the computer.
I also have to add that this was for logo design, which is pretty simple in terms of functionalities. It is even much more important to prototype you web projects, especially if they are complicated.
To learn more on this topic, make sure you read the following articles: