Slippers – a perfect present for any Dad, or anyone who simply appreciates having warm feet! Choose from a pair of traditional slippers for your Grandad who likes to potter about the house, or something a bit more ridiculous for a brother or friend. If you can get them wearing a huge pair of clown slippers, then you'll have bought something that brings everyone a bit of joy.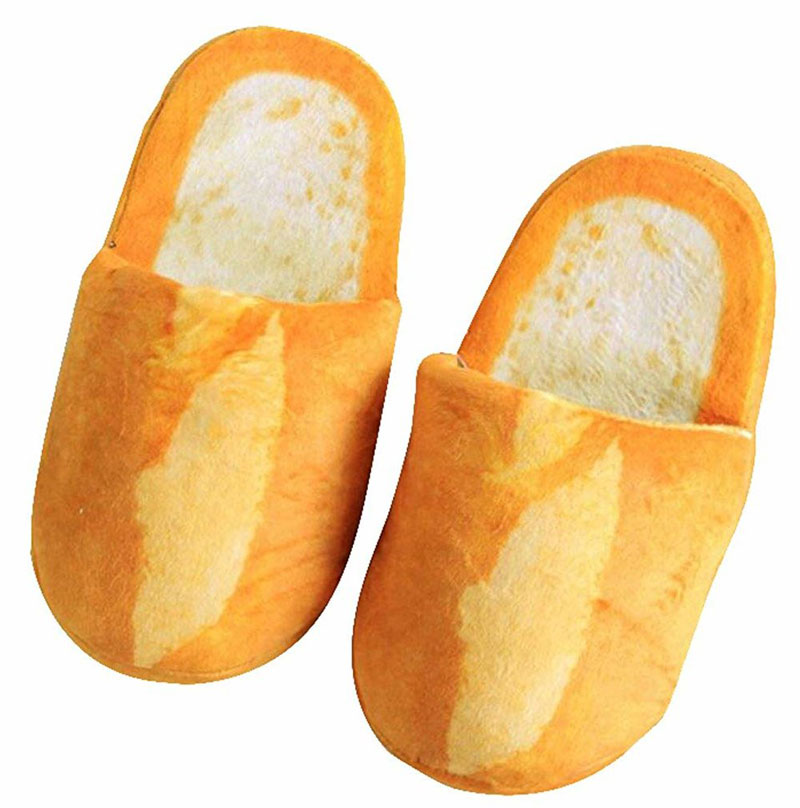 A new water bottle – for anyone that takes their health and staying hydrated seriously, a filtered water bottle is a great gift. A filtered water bottle that keeps your liquids cool is perfect for using at home, at work, or for the gym. Choose a bottle made out of stainless steel rather than plastic to make sure that it lasts, and if you really want to treat them, choose a filtration bottle that will make sure the water is free from any minor contamination. 
Superhero t-shirt – if you're buying for a man in your life that's a fan of superheroes, then what better gift than a shirt with their favorite hero on it? We recommend the classic Captain America shield or the Batman logo as safe bets for any superhero-loving guy.
A book filled with jokes – this could be a gift for a special occasion such as Christmas, and would make a great stocking filler, or may be for someone you're trying to cheer up. Either way, if you want to bring a smile to your husband, boyfriend, or dad's face and can cope with groaning at every joke for the next month, then this is a great option.
A fitness watch – smartwatches have been becoming more popular in the last few years, largely due to the popularity of the FitBit and Google Watches. For a techy person that also wants to get into or stay in shape, these are a great gift. Both will monitor your heart rate throughout the day and give you an average resting number to help you judge your progress over time. All smartwatches are also able to track your steps throughout the day, as well as the number of flights climbed. This helps to encourage people to get out and walk, which may be exactly what someone needs if they aren't feeling well. 
A cigar set – This lavish gift idea will be perfect mostly for men, though. If the one to whom you are going to make a present enjoys smoking, then you can surely delight him with a couple of good Cuban cigars. For example, Camacho Cigars are among the favorites of aficionados. They provide a medium-strength smoke, with a blend of smooth and rich characteristics, and are loved by almost anyone, regardless of their smoke tastes. Camacho Connecticut Robustos are perfect to smoke at any time, though it's best with coffee drinks or rum and bourbon.
A new robe – men like to get comfortable just as much as the ladies do. Pick out a warm and tasteful dressing gown that he can wear around the house and stay warm and cozy throughout the winter. For bonus points, make sure the robe has pockets so that useful things can be put in them.
Custom License plates – Order custom license plates from MBR Marketing Inc. for your friend that he/she can hang it in their room. A very creative gift idea for Christmas, and it's different than most gifts. Something personalized is always loved by friends and family members.
Memory foam pillow – if you're looking for a gift for someone that has neck or back pain, or even if they just can't seem to get a good night's sleep, then a memory foam pillow may be the perfect gift. These are designed to be firm enough to support the head and neck while being comfortable to lay on. This extra support is often beneficial for pain when sleeping, and this simple gift could have a significant impact on someone's quality of life.
A fan – if you're in the middle of a long and hot summer, a desk-sized fan may be the best way to get some relief. Look for a fan that can be plugged in via USB to make this ideal for the office when they are being too stingy with the air conditioning.
A homemade gift box – if you're looking for a gift for a loved one, but can't think of just one thing to make them feel good and happy, try a gift box instead. This can be a box, basket, or nice bag as long as it's stuffed with little goodies to make them feel better. This might include candy, bath lotion, and face packs, as well as handwritten notes wishing them good health. See sympathy gifts from GiftTree for anyone who may have lost a loved one recently.
Write a song – if you have some musical talent, then think about writing a song as a gift. If you take some time to create some meaningful lyrics, the amount of thought behind this could make it one of the best presents your friend or loved one gets.
A video message – whether you're wishing someone a happy birthday, or if you're telling them to get well soon, then a video message could be the perfect gift. This is especially true if you aren't able to see the person often due to living too far away, for example. A short video with your face and a few words could be a great deal to someone, and far more than if you just sent cash or a present that they aren't interested in.
Heating pads – these can be used for a variety of reasons, but most commonly as a way to help sore muscles recover or as a pad to put in your gloves or the bed to warm it up. These can be bought ready-made and ready to go, but you can also make them yourself for that extra personal touch.
A homecooked meal and a movie – simple is often the best when it comes to buying gifts and making people happy. A great deal of the reason that we enjoy sending and receiving gifts is that it makes us feel closer to them. By gifting an experience like a cooked meal and a movie actively brings the two of you together to share an experience, rather than just a physical gift that will be quickly forgotten.
A handmade cross stitch – if you have a creative and crafty streak, try gifting your loved one with a cross-stitched picture. These can be bought online in packs and come with everything you need to cross stitch a particular image. Find something you know they like and get stitching away.
A hand-knitted item of clothing – again for the handy people out there that are looking for unique gift options, a hand-knitted item of clothing is ideal. If you're just getting started, try a scarf or something less technical as knitting can take longer than you may think. Before long, you'll be knitting hats and jumpers ready to gift to your family.