Every week, we'll give you an overview of the best deals for designers, make sure you don't miss any by subscribing to our deals feed. You can also follow the recently launched website Type Deals if you are looking for free fonts or font deals.
The Design Font box
The Design Fontbox is here! Packed with 21 fonts, 21 symbol fonts, 85 digital textures and 50 logo templates, this bundle comes with a massive saving of 93% off the RRP for a limited time only!
$24 instead of $349 – Get it now!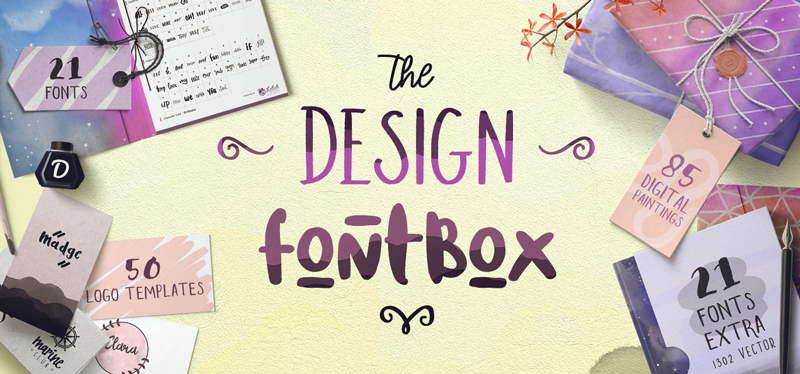 2-Year Subscription to Vectorstate – Download 2400 Illustrations
Get yourself a 2-year subscription to Vectorstate for half the price of a 1-year subscription! Download 2,400 illustrations of your choice from their collection of more than 1 Millions gorgeous vector illustrations that have been carefully hand selected from top artists around the world. Thousands of new easily customizable vectors are added weekly to keep this already amazing library even fresher.
$49 instead of $218 – Get it now!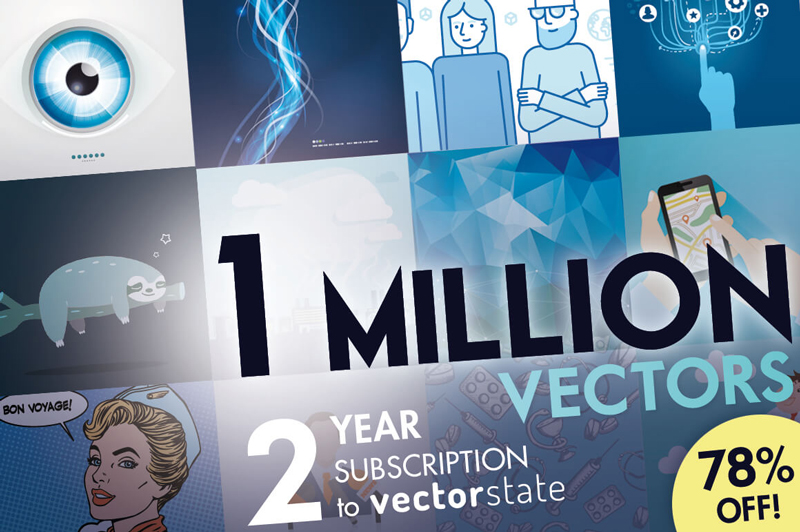 The Apparel Design bundle
The Apparel Design Bundle is here! Packed with 194 designs which work perfectly for clothing.
$24 instead of $1'050 – Get it now!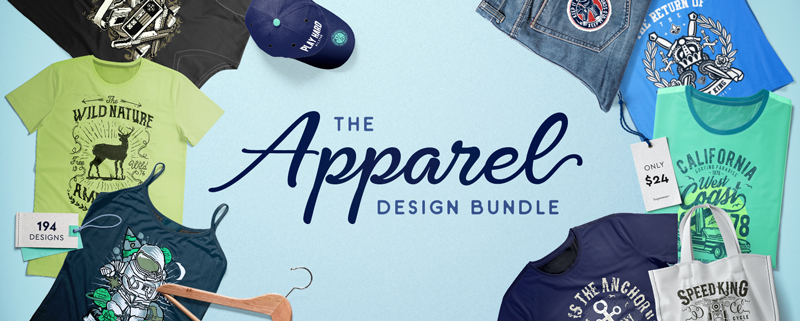 The Handmade font bundle
Give your voice a new look thanks to this epic typeface deal full of 10 full font families! You'll get multiple styles, resulting in 18 unique fonts, along with OpenType Features including Stylistic and Contextual Alternates. Not to mention multilingual support, additional glyphs and all sorts of fabulous design extras from Vectors to doodles.
$9 instead of $147 – Get it now!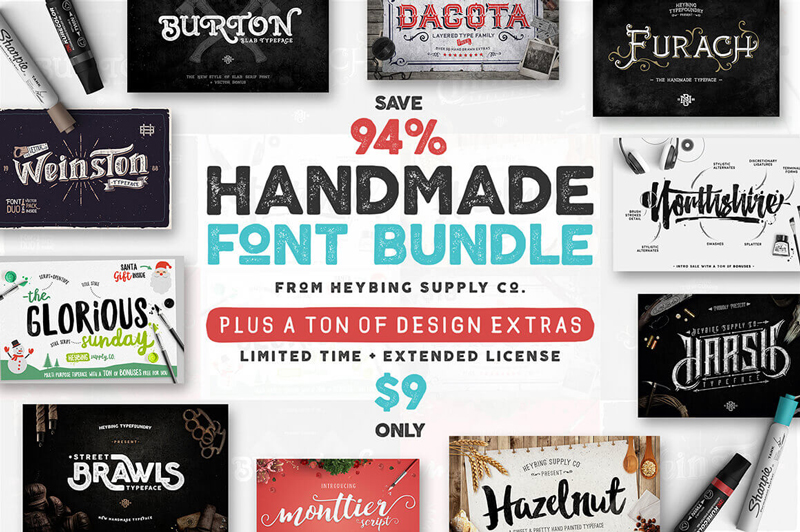 The Big Design bundle
Small on price but BIG on elements – a MASSIVE 2000 Design Elements are included. This is not one to miss!
$15 instead of $297 – Get it now!