Every week, we'll give you an overview of the best deals for designers, make sure you don't miss any by subscribing to our deals feed. You can also follow the recently launched website Type Deals if you are looking for free fonts or font deals.
Create Your Own Fonts with Glyphs Mini 2 for Mac
Take total control of your typefaces with Glyphs Mini 2 for Mac! This easy, lightweight and affordable app lets you turn your vectors into fonts, as well as easily whipping up your own Pixelfonts and Webfonts! Create as many letters, ligatures, figures symbols, emojis or icons as you want.
$29 instead of $49.99 – Get it now!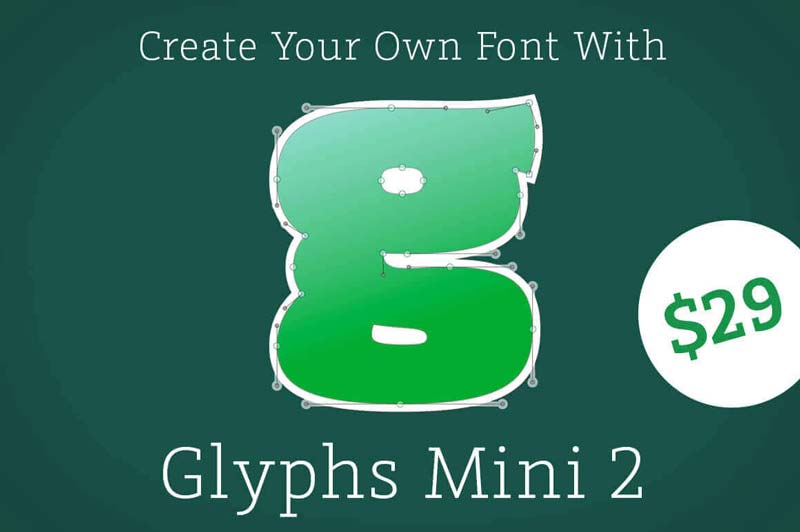 30+ Professional Font Families
Here's a chance to instantly beef up your typeface toolbox. With this Mighty Deal, you'll get more than 30 professional full font families at one crazy low price. That's a wide variety of styles to work with, meaning you can deliver pure success to any of your clients, as well as attract plenty of new ones.
$18 instead of $99 – Get it now!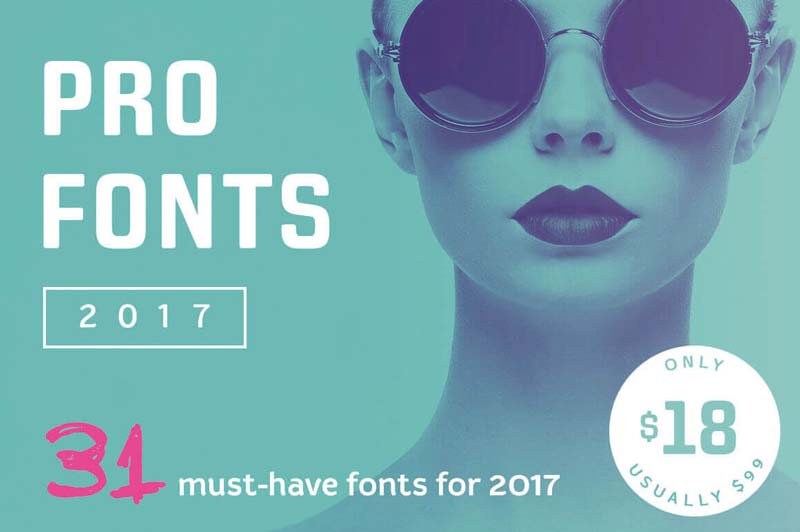 Modern Calligraphy Fonts Big Bundle
This package including with Fonts, Hand Drawn Floral Elements, Logo Template, Simple Brown Seamless Pattern and 12 digital papers Gray – Pink Digital Papers.
$12 instead of $502 – Get it now!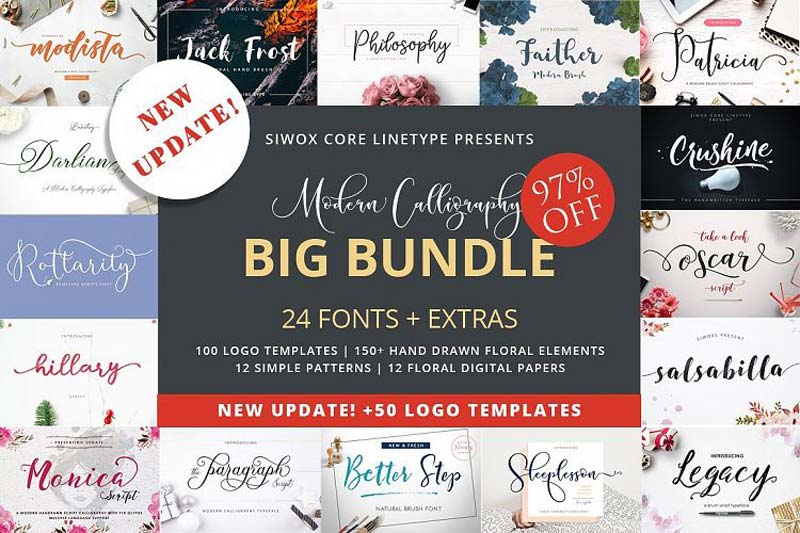 1300+ Versatile Photoshop Brushes
Let your creativity flow with this fantabulous collection of more than 1300 Photoshop brushes from Inventicons. These professional and handmade brushes were built for greatness and cover everything from grunge to watercolor to coffee stains.
$14 instead of $131 – Get it now!