Every week, we'll give you an overview of the best deals for designers, make sure you don't miss any by subscribing to our deals feed. You can also follow the recently launched website Type Deals if you are looking for free fonts or font deals.
100+ Unique Brushes, Textures & Effects
This unique bundle is made up of 9 resourceful collections for Photoshop and Procreate. It's a perfect mix of Procreate brushes (from crosshatching to sketching), neon-inspired kits and grunge textures. The extended license that's included allows you to whip up as many neat projects as you'd like for both personal and commercial use.
$17 instead of $70 – Get it now!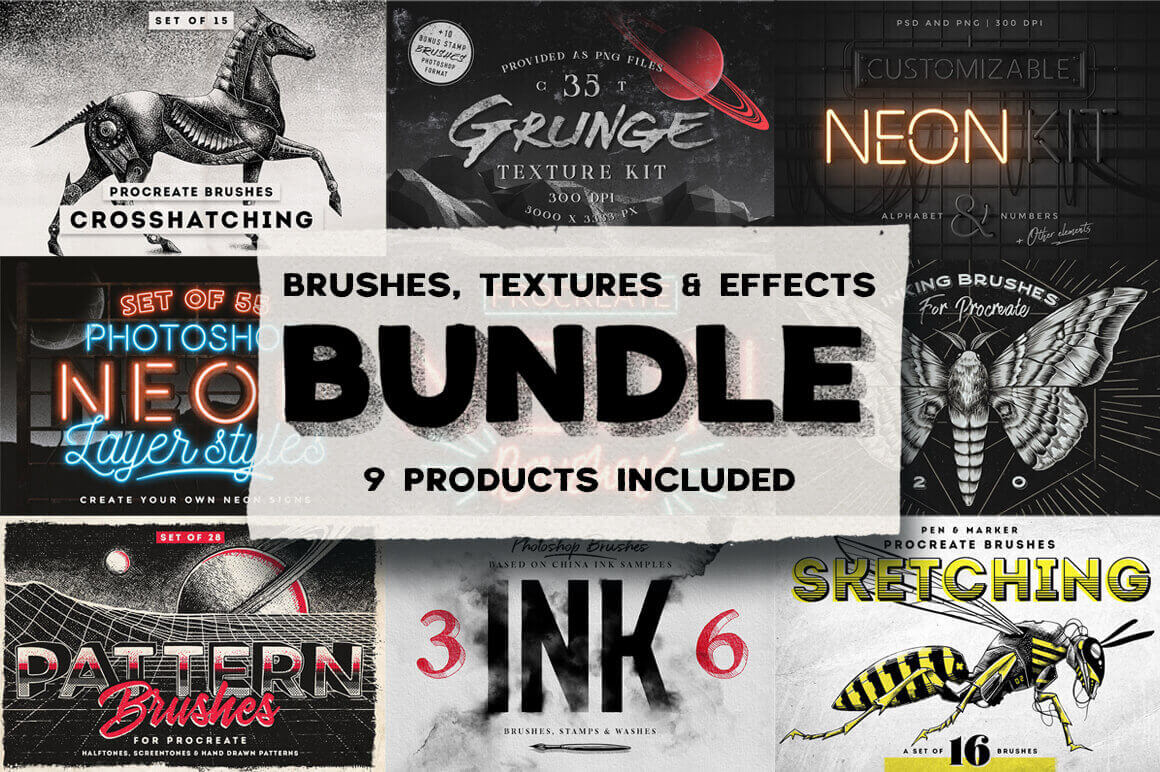 The Pretty Graphics Bundle
Including 30 packs and hundreds of unique design elements, this beautiful bundle includes some of our best selling graphics!
$15 instead of $174 – Get it now!

125+ Design Elements in the SoNice Design Studio Mega Bundle
Get your hands on more than 125 design elements from frames to textures to vector illustrations with the SoNice Design Studio Mega Bundle! Made of 4 popular, hi-res collections, you'll get florals, watercolors, frames, yoga poses and more, all in a variety of file formats.
$12 instead of $89 – Get it now!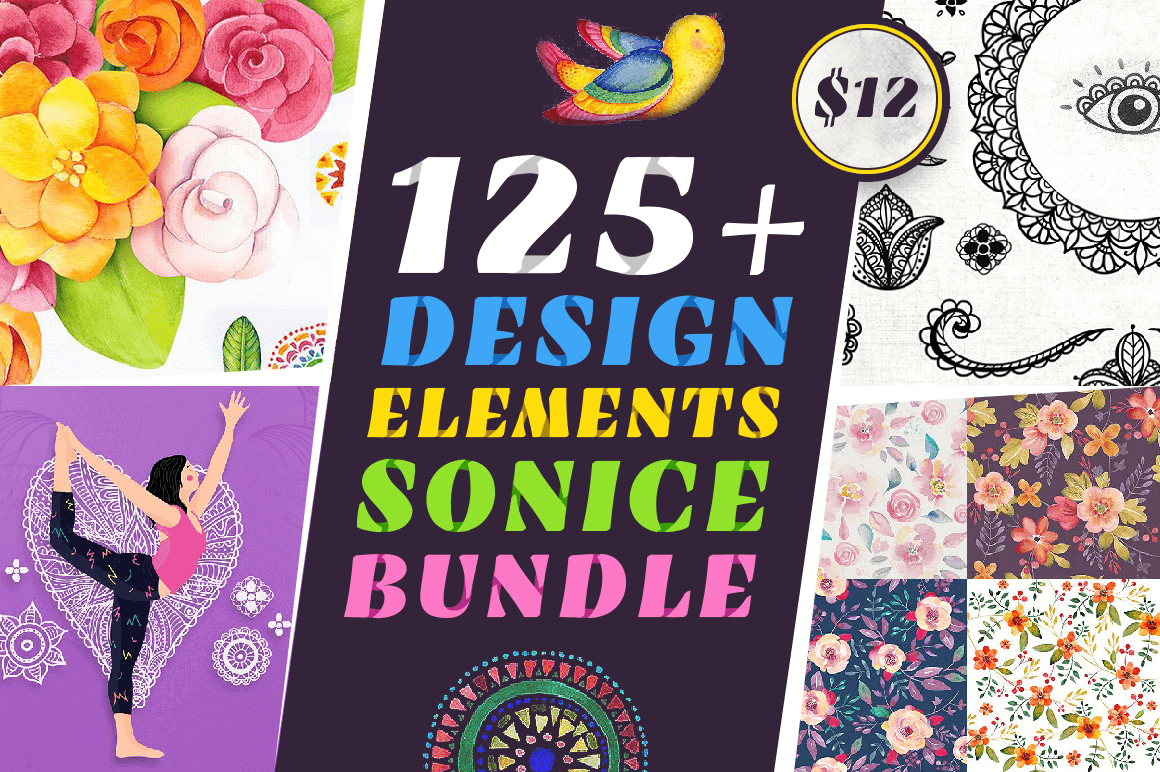 Heritage Font Combinations Vintage Bundle
This mighty typetastic combo features both the Heritage Font and Voster font, each with 2 different styles. Sporting a vintage look, these typefaces are great for logos, cards, branding, apparel and so much more. Take advantage of a variety of OpenType features such as alternates, swashes and ligatures and you can mix and match to create the perfect look for your latest project.
$8 instead of $16 – Get it now!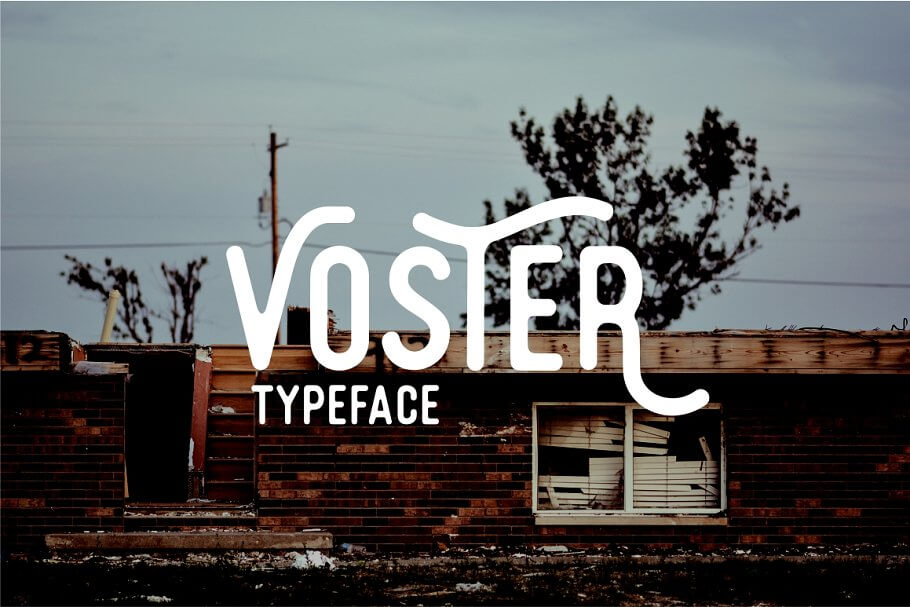 The Mini Craft Bundle
Including 11 fancy fonts and some super popular SVG Cut Files, this incredible bundle is not one to miss!
$15 instead of $158 – Get it now!

Clothing & T-Shirt PSD Mockup
Clothing & T-Shirt PSD Mockup based on professional photos. Whether you're starting a fashion brand or just enjoy designing clothes, these templates are perfect for you. You can easly edit the item color and use the smart layer to apply your designs. The high-resolution makes it easy to frame specific details with close-ups.
$18 instead of $34 – Get it now!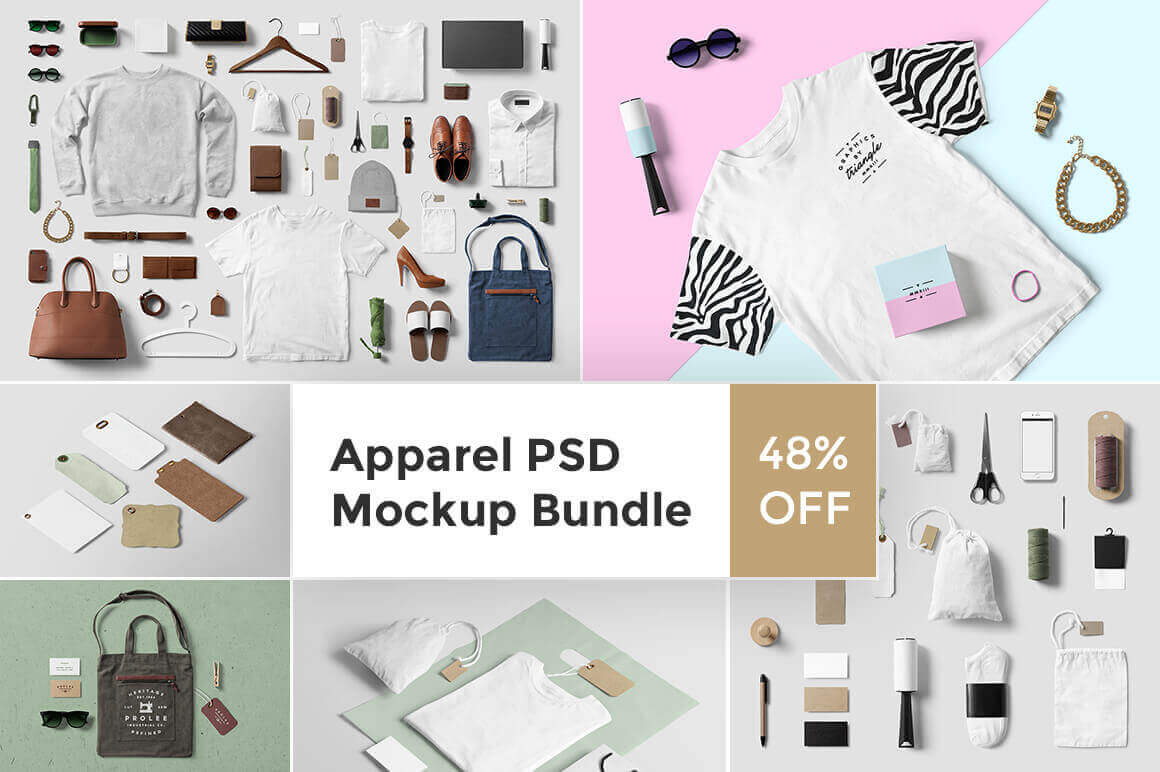 45 Vintage and Classy Fonts, Logo Templates and Icons
This spectacular collection includes a wide range of design elements to help you create the perfect vintage and classy design. A set of 10 unique fonts is made up of 5 sans and serif typefaces, as well as 5 script fonts. They feature a number of extra features from multilingual support to alternates. You'll also get 20 customizable logo templates and 15 vintage icons to add to your collection.
$12 instead of $48 – Get it now!