Every week, we'll give you an overview of the best deals for designers, make sure you don't miss any by subscribing to our deals feed. You can also follow the recently launched website Type Deals if you are looking for free fonts or font deals.
Get creative with Sant'Elia Script
Talk about versatility! This Super Script Font Family by Yellow Design Studio includes 6 different weights, 3 unique texture options and a total of 44 different fonts! Sant'Elia Script is a robust, modern type font family that's sure to energize your latest designs. It's also packed with features ranging from swashes to ligatures to stylistic alternates.
$19 instead of $69 – Get it now!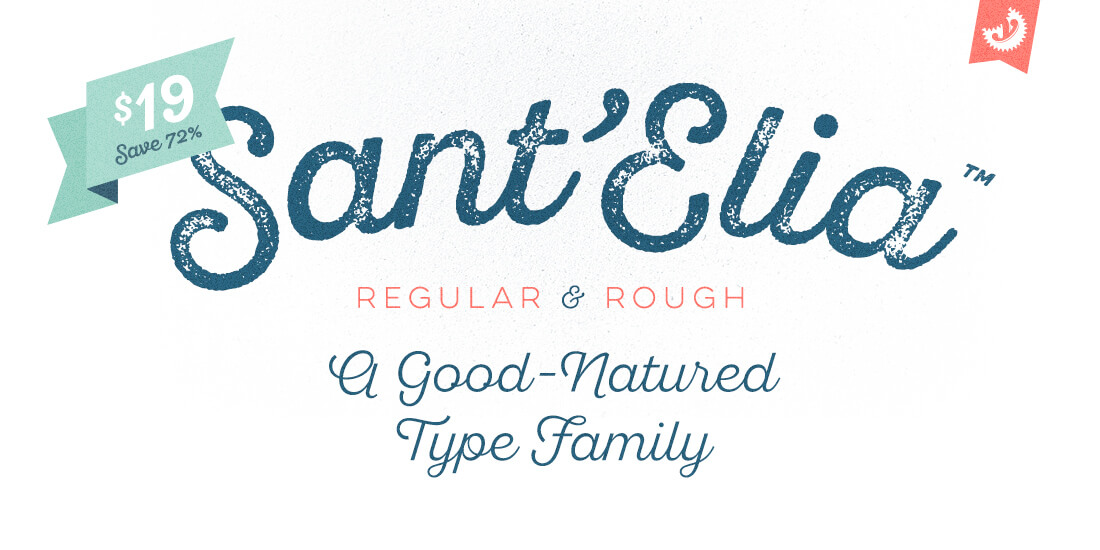 Remove Image Backgrounds with PhotoScissors 6
PhotoScissors, from Teorex, is perfect even for beginners. This incredible app is fast, simple and with just a few mouse clicks, you can have a beautifully cut out image in under two minutes. It works on any image size and can handle even the toughest, most-complex backgrounds you toss at it. And the price? That's been cut too!
$9.97 instead of $19.99 – Get it now!
Wub Studio Font Bundle: 10 Font Families (150+ Fonts and Extras)
The Wub Studio Fonts Bundle sports more than 50 typefaces, culled from 10 different typefaces. From brush script to spooky Halloween typefaces, there's a wide range of styles in this collection. There are also 100 neat extras such as badges, frames, ribbons and illustrations. Toss in multilingual support and this is truly one beautiful bundle.
$9 instead of $357 – Get it now!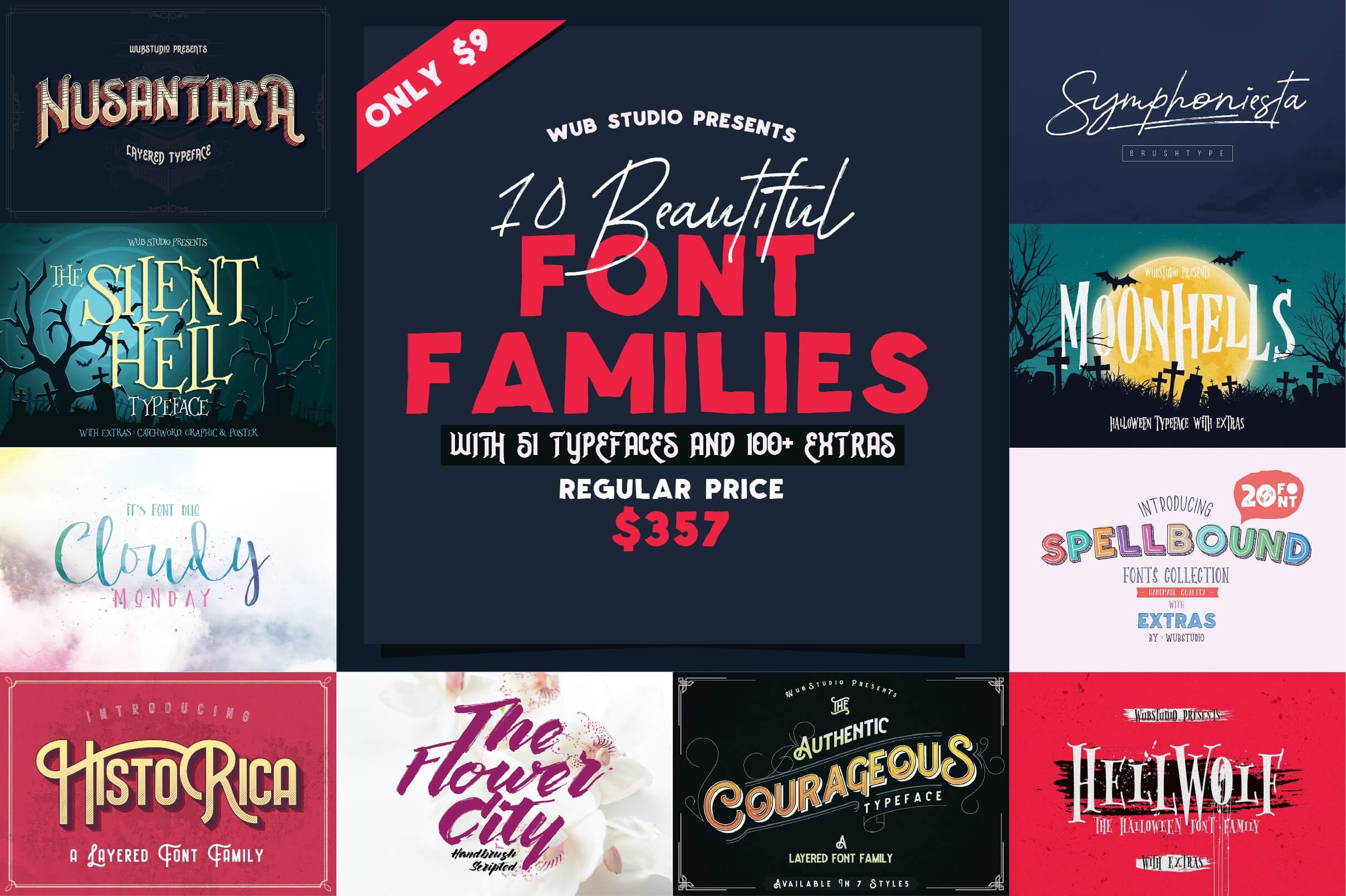 DesignRocket Rocket Fuel Bundle of 8 Photoshop Actions and Extensions
The DesignRocket Rocket Fuel Bundle features 8 powerful design tools in 1 highly discounted deal. These Photoshop and Illustrator actions and extensions include a variety of entertaining effects such as watercolors, stone, 3D, oil paintings, wire cages and more. This set is a great addition to your artistic arsenal to create everything from logos to packaging to apparel.
$15 instead of $54 – Get it now!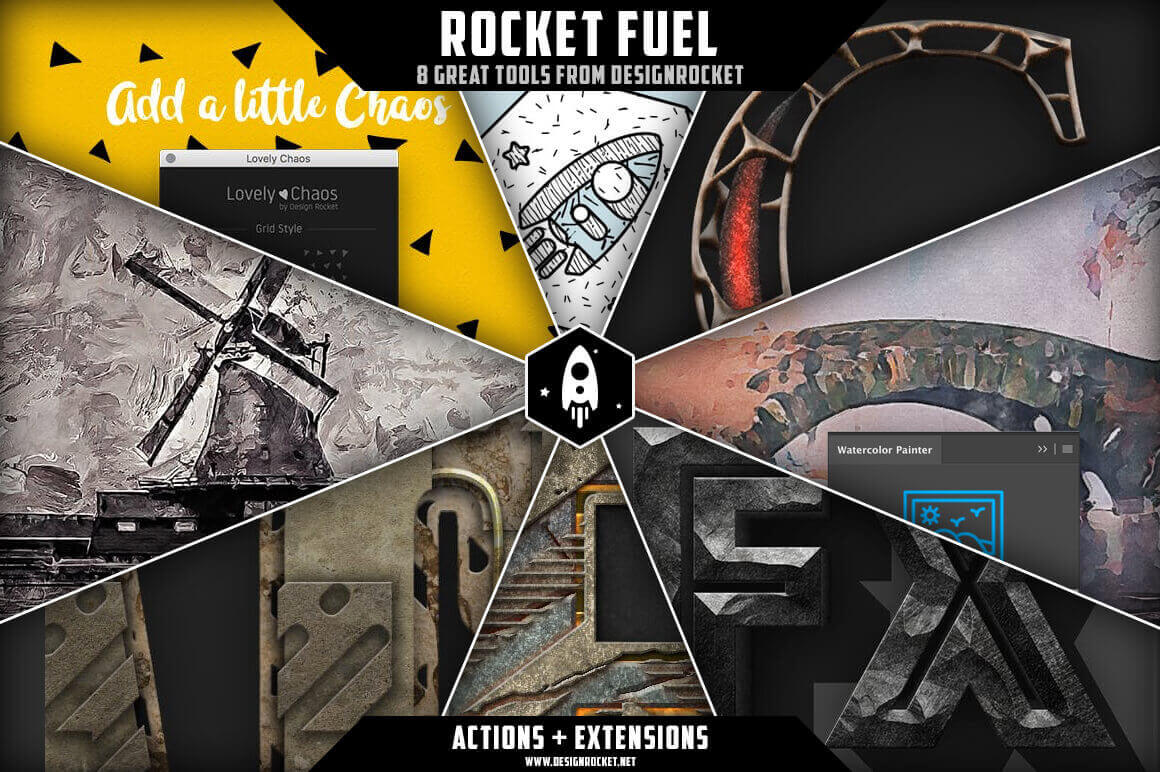 14 Fashionable and Modern Fonts with Quiche Sans
Quiche Sans is a high-contrast, sans serif typeface with monoline stroke endings, angled stems, and geometric proportions. With weights ranging from Thin to Black and matching italics, there are a variety of applications that the fonts can be used for: print, web, branding, advertising, magazines, products, packaging, labels, etc.
$14 instead of $99 – Get it now!