Every week, we'll give you an overview of the best deals for designers, make sure you don't miss any by subscribing to our deals feed. You can also follow the recently launched website Type Deals if you are looking for free fonts or font deals.
Going Retro! 200 Vintage Vector Illustrations
Whether you need some motivational posters for your office or you're looking for some fun vector illustrations to use in your latest project, this Mighty Deal's got your name on it. You'll get 200 high-quality vintage vector illustrations from Vintage Vectors Studioand Lorand Okos, that covers a wide gamut of topics from coffee to pizza to motivational posters.
$9 instead of $750 – Get it now!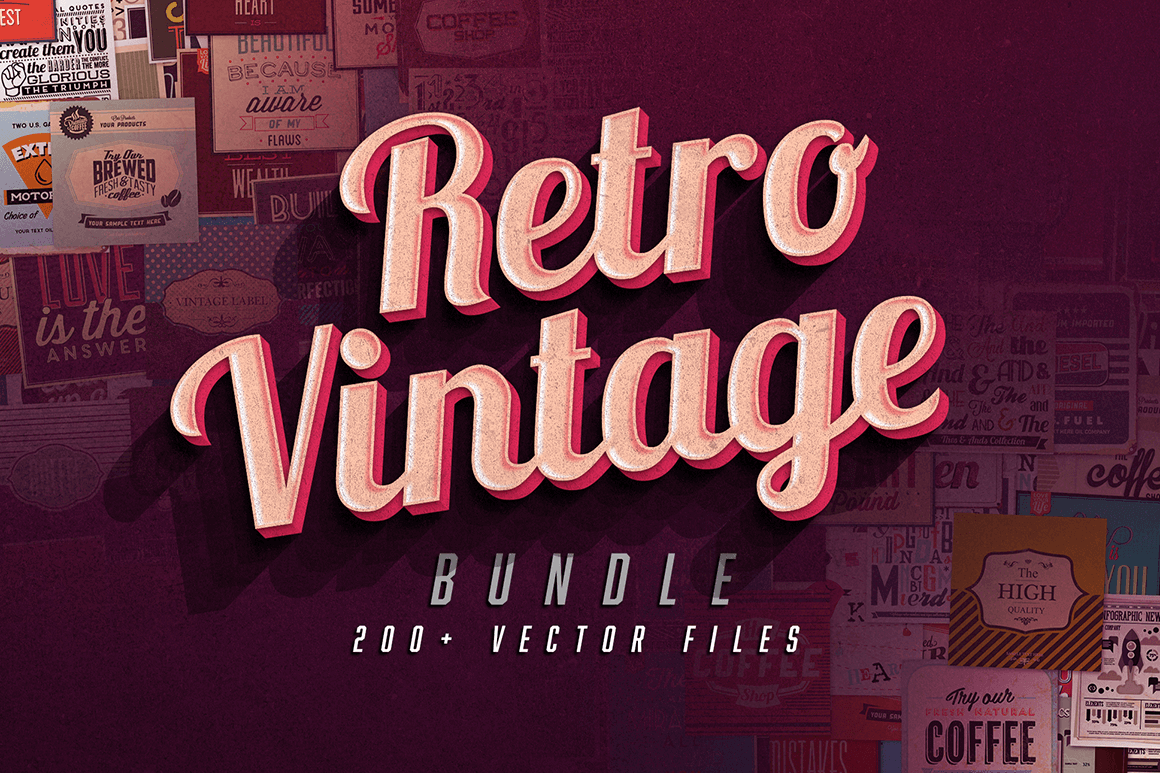 Engraving and Halftone Creator
The Engraving and Halftone Creator will quickly and easily let you convert your artwork into an engraved image. Using Photoshop's Smart Objects features, you can edit your images with just a few simple clicks. These hi-res files allow you to make use of multiple engraving types and even combine them for a realistic newspaper print effect.
$5.97 instead of $14 – Get it now!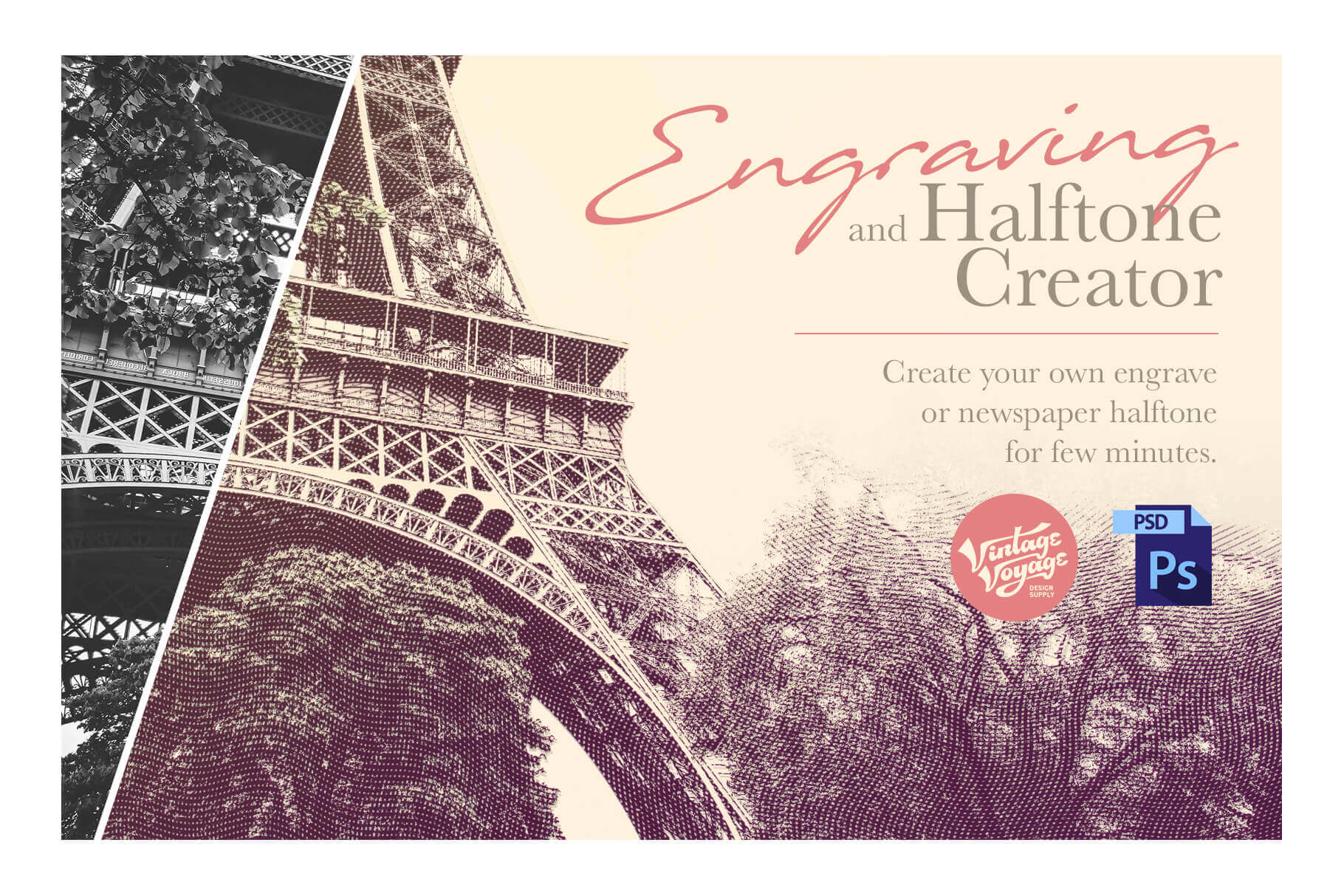 Howards Font Family: 9 Unique Typefaces, Plus 300+ Illustrations, Badges, Labels
Howards Font Family is a resourceful collection of 9 unique fonts that work beautifully on their own, while also letting you mix and match for seamless results. It also includes more than 300 vector illustrations, badges and labels, as well as a bonus set of 50 customizable logos. Whether you're creating designs for T-shirts, posters or labels, Howards Font Family can help you get there with ease.
$9 instead of $25 – Get it now!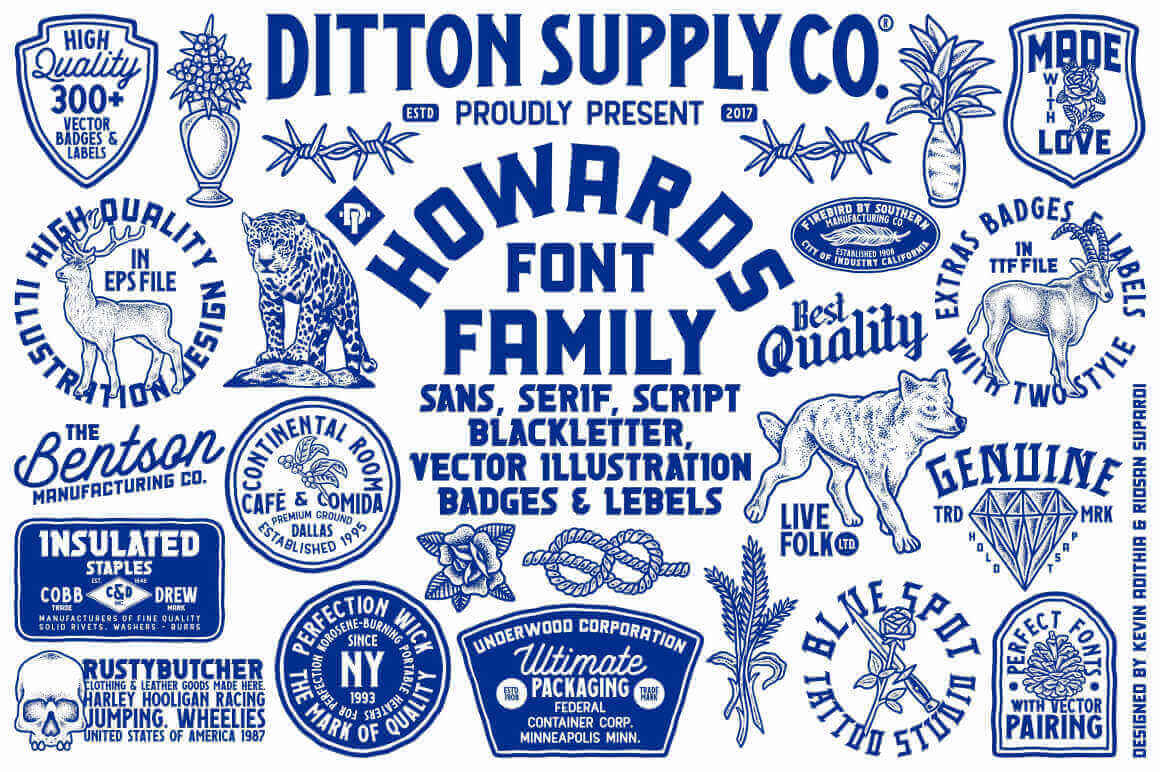 The Mega Bundle
The Mega Design Bundle has arrived! It's the biggest bundle we've ever made with a staggering 40,000 elements included. This incredible bundle includes illustrations and patterns from the popular Pretty Grafik Design.
$99 instead of $6'000 – Get it now!

The Handlettered Font Bundle of 17 Romantic Script Fonts
The Handlettered Font Bundle is a wonderfully romantic collection of 17 different fonts ranging from bold to elegant to vintage. Mix things up with alternates and ligatures, as well as multiple languages. You can use these for various personal or commercial purposes such as logos, wedding invitations, T-shirts, and so much more.
$7 instead of $104 – Get it now!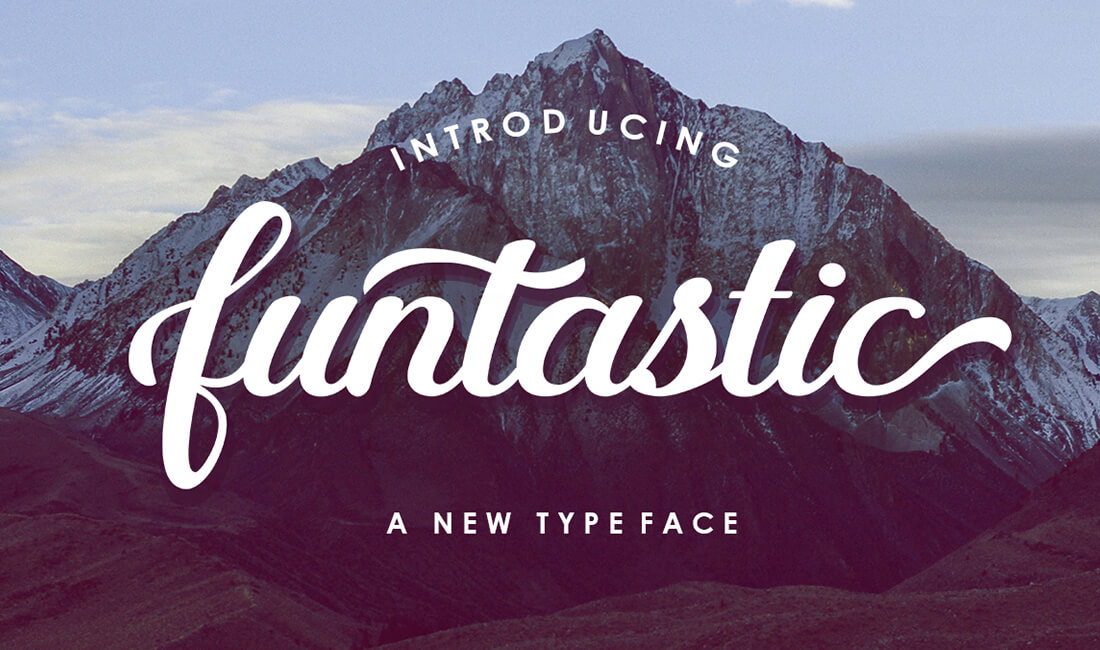 50 Custom Full-Color Coasters from Sticker Mule
This coffee-table friendly collection from Sticker Mule features 50 custom coasters in one deeply discounted deal. Upload your artwork and within just 4 days, your full-color coasters will ship! These thick, premium coaster board coasters are great to Impress your friends and family or for work or your own business.
$9 instead of $65 – Get it now!