Every week, we'll give you an overview of the best deals for designers, make sure you don't miss any by subscribing to our deals feed. You can also follow the recently launched website Type Deals if you are looking for free fonts or font deals.
Marvelous Vintage Comics Bundle
Everyone falls head over hills in love with comics and stories about incredible DC and Marvel heroes. However, it feels like sometimes you need to pay respects to the roots of graphic novels art. What can be a better way to celebrate it, than applying the retro comics' style to your work? Get ready to experience the endless flow of appreciation for Vintage Comics in this marvelous bundle!
$7 instead of $119 – Get it now!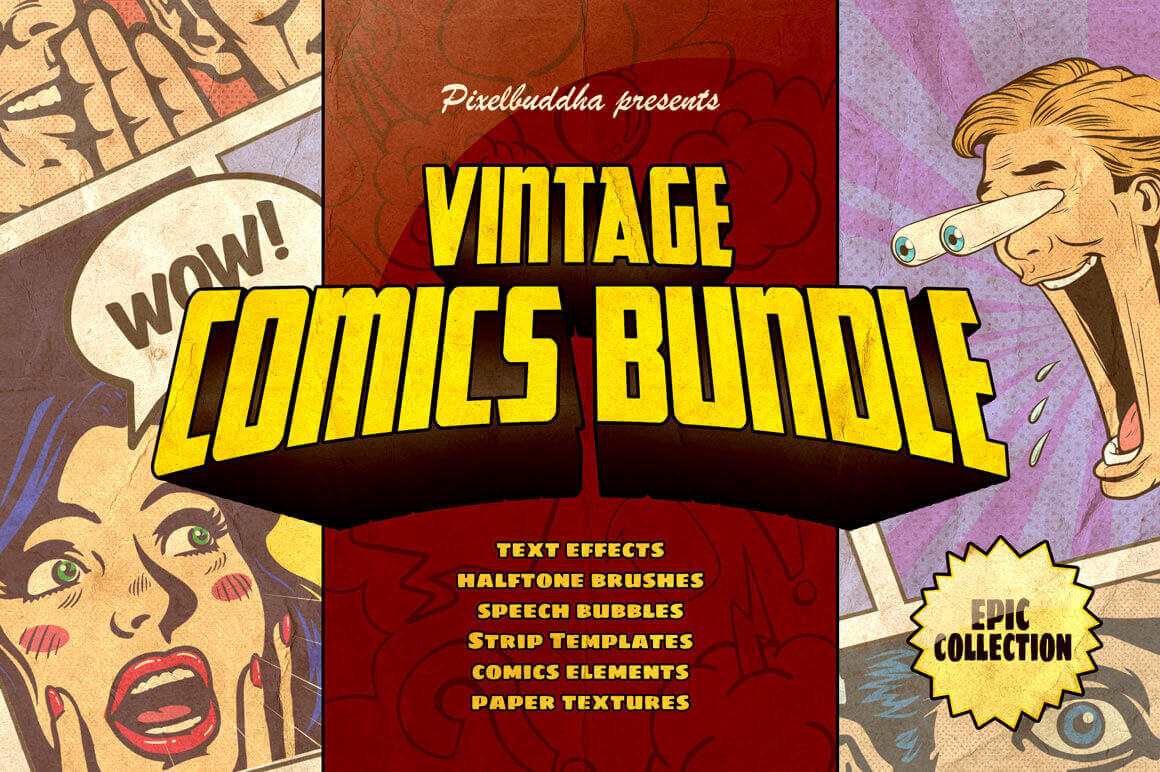 10 Professional Graphic Design Magazine Templates (over 350 pages)
Now you can whip up breathtaking Magazine/Lookbook layouts with ease, thanks to this Mighty Deal from Love Graphic Design. Take advantage of the 10 professional hi-res templates in this bundle that sport more than 350 different pages to work with. Simple to edit with Adobe InDesign, you can customize everything from colors to photos to styles to scale. Even better, all files are 100% print ready! This popular deal has been brought back for another run, so now's your chance to grab it!
$10 instead of $120 – Get it now!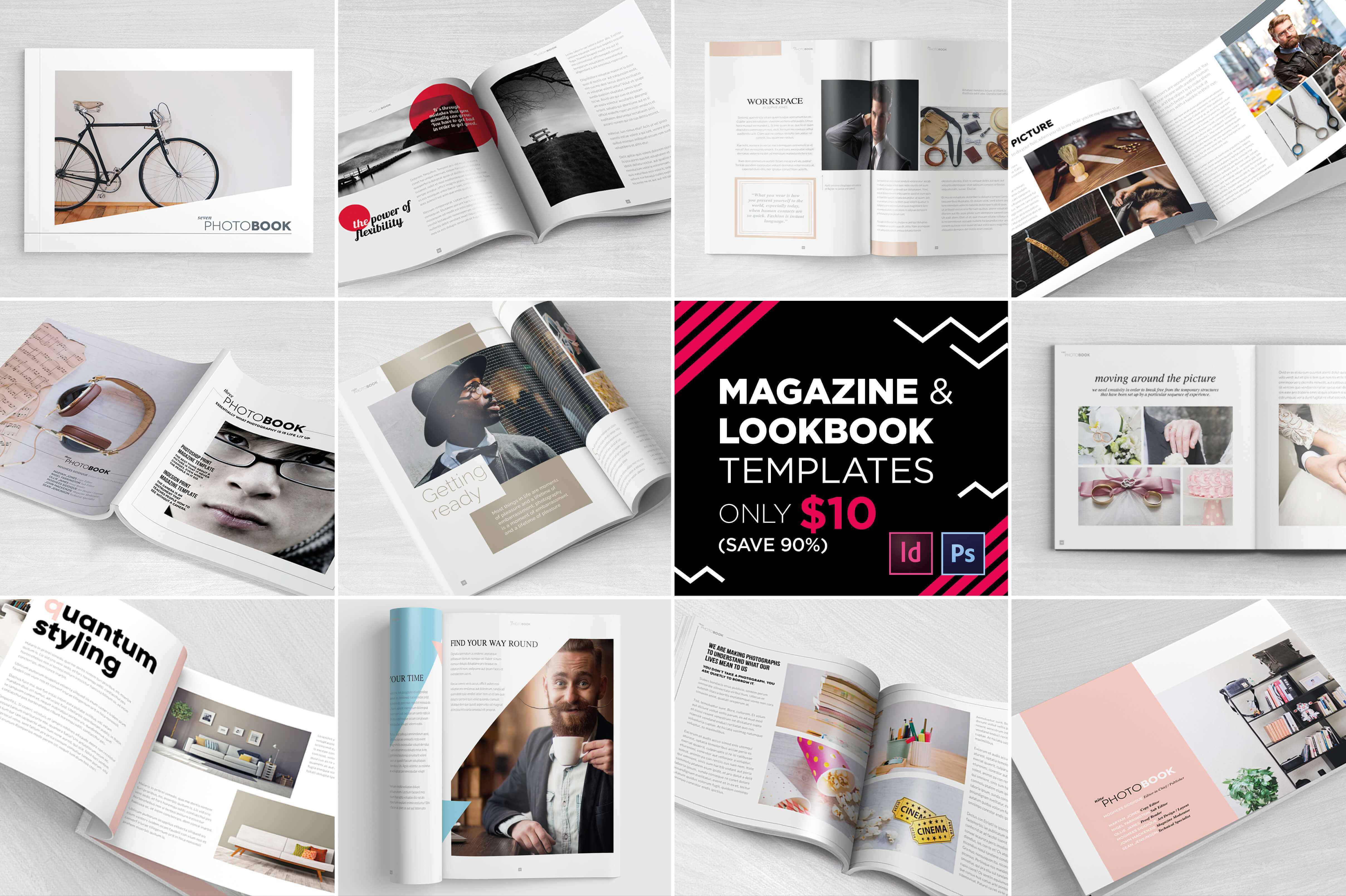 35+ Authentic Illustrator Brushes With Anti-Stretching
The Artifex Forge's Finest Vintage Collection features over 35 cross-hatch pen and ink brushes for Illustrator. With the anti-stretch functionality, you won't need to switch up brushes as often. Layer and overlap the variety of brush types to create endless possibilities of shading options.
$9 instead of $19 – Get it now!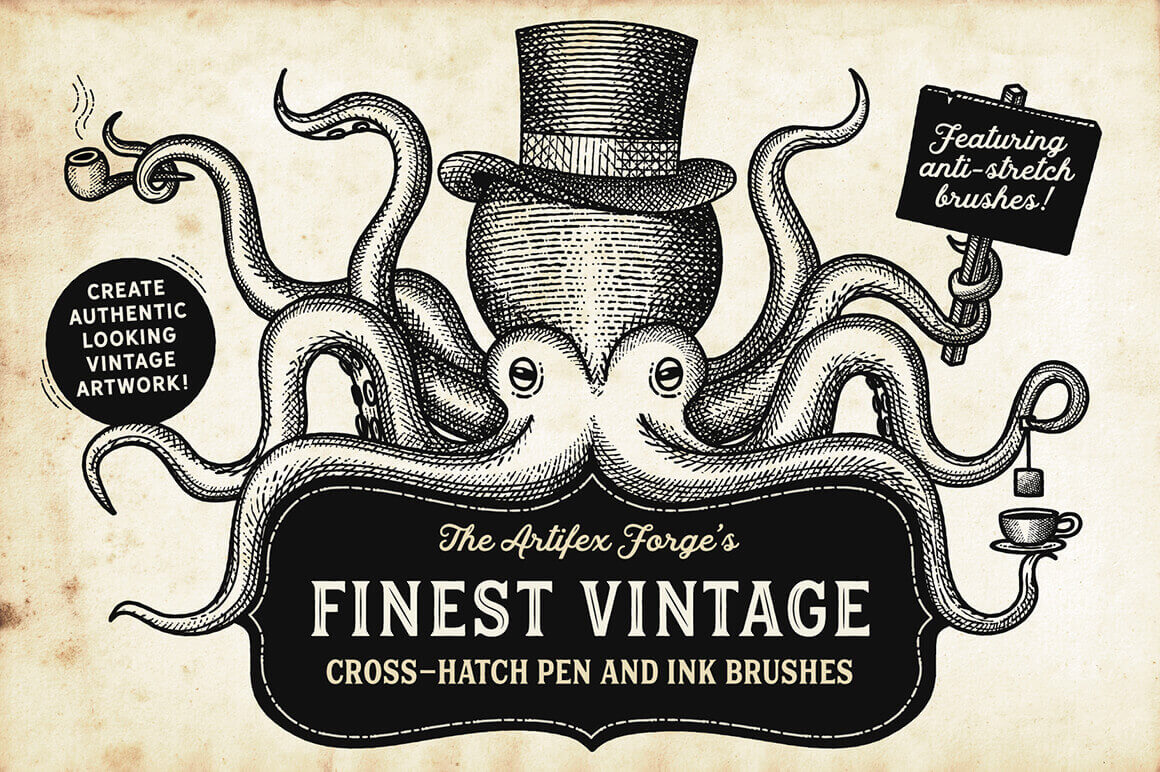 21 High-Conversion Bootstrap Landing Pages with Extras
Tired of spending hours looking for high conversion landing pages? The High Conversion Landing Pages Kit by Bootstraptor has you covered! This collection supports 21 Niche Website Themes in one simple to use Bootstrap v4 theme. You can quickly set up and switch between all 21 available layouts. Bonuses include a blog template and custom popups.
$9 instead of $72 – Get it now!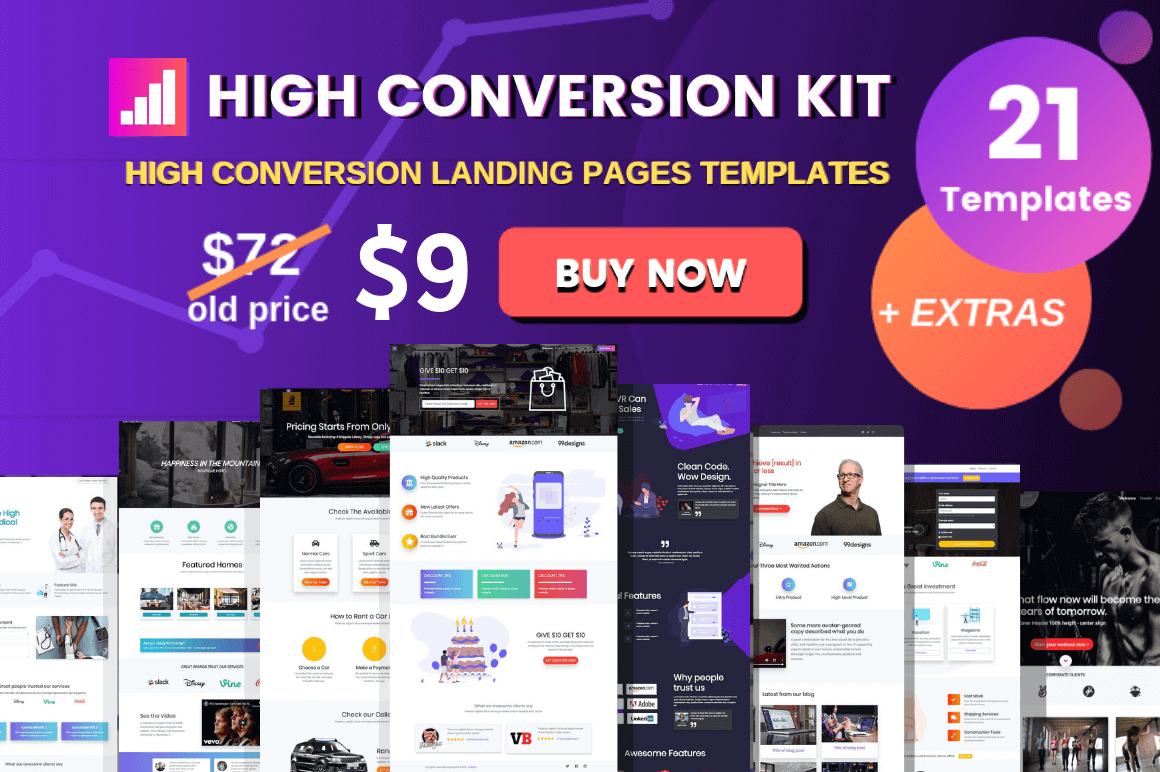 Mighty Deals Exclusive! 35+ Premium Fonts with OpenType Features
Save big on this collection of 37 premium fonts, culled from 15 unique typefaces. You'll get a wide range of styles from script to sans to display, as well as OpenType Features and a slew of bonuses such as logo templates and multilingual characters.
$9 instead of $202 – Get it now!