Every week, we'll give you an overview of the best deals for designers, make sure you don't miss any by subscribing to our deals feed. You can also follow the recently launched website Type Deals if you are looking for free fonts or font deals.
Luxurious Semi-Modern Elegant Font Bellochero
Bellochero is a sleek and semi-modern elegant font that symbolizes vintage glory and sophistication. This luxurious typeface includes a bevy of OpenType features ranging from special ligatures to numerals. Inspired by the design movement of the 1920s and '30s, it's the perfect tool for creating everything from T-shirts to signs.
$9 instead of $24 – Get it now!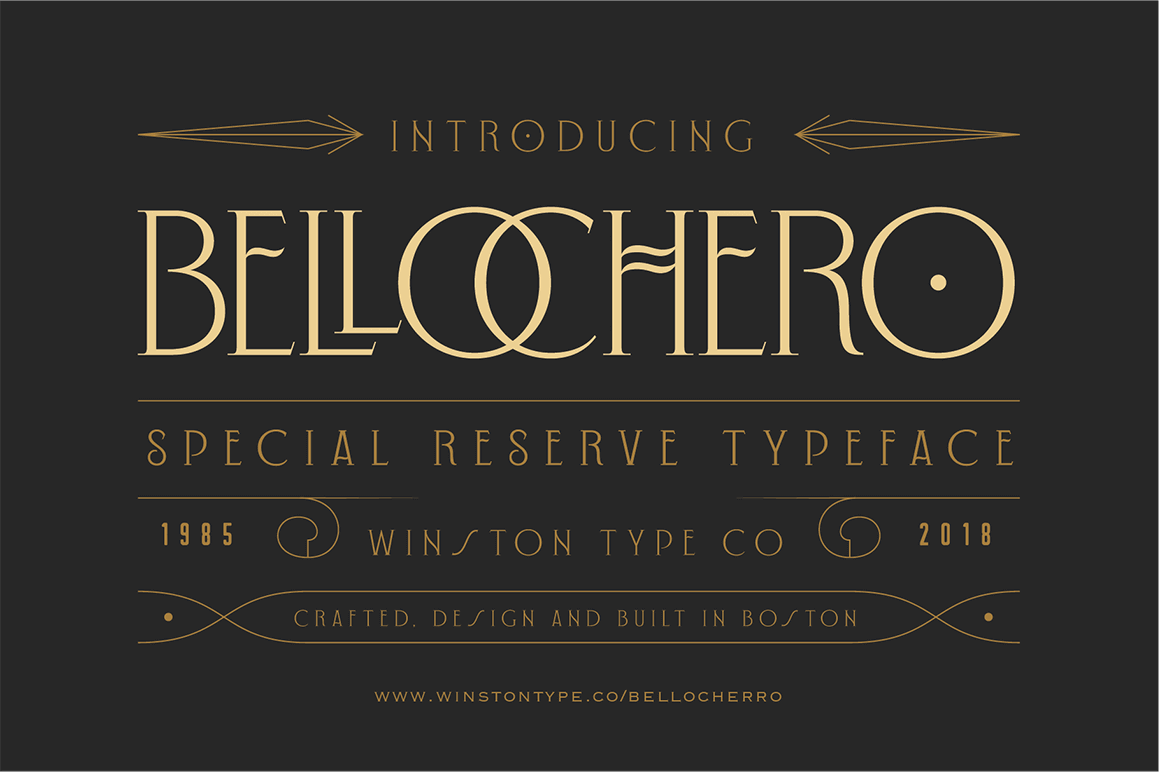 2,350+ Professional Graphic Elements
This Mega Graphics Bundle is made up of 12 amazing collections that include everything from textures to backgrounds to funny animals. With more than 2,350 graphic elements, you'll be set for whatever project you're working on whether it be packaging, T-shirts or prints. And with the extended license, feel free to make as many as you'd like for personal or commercial use.
$19 instead of $89 – Get it now!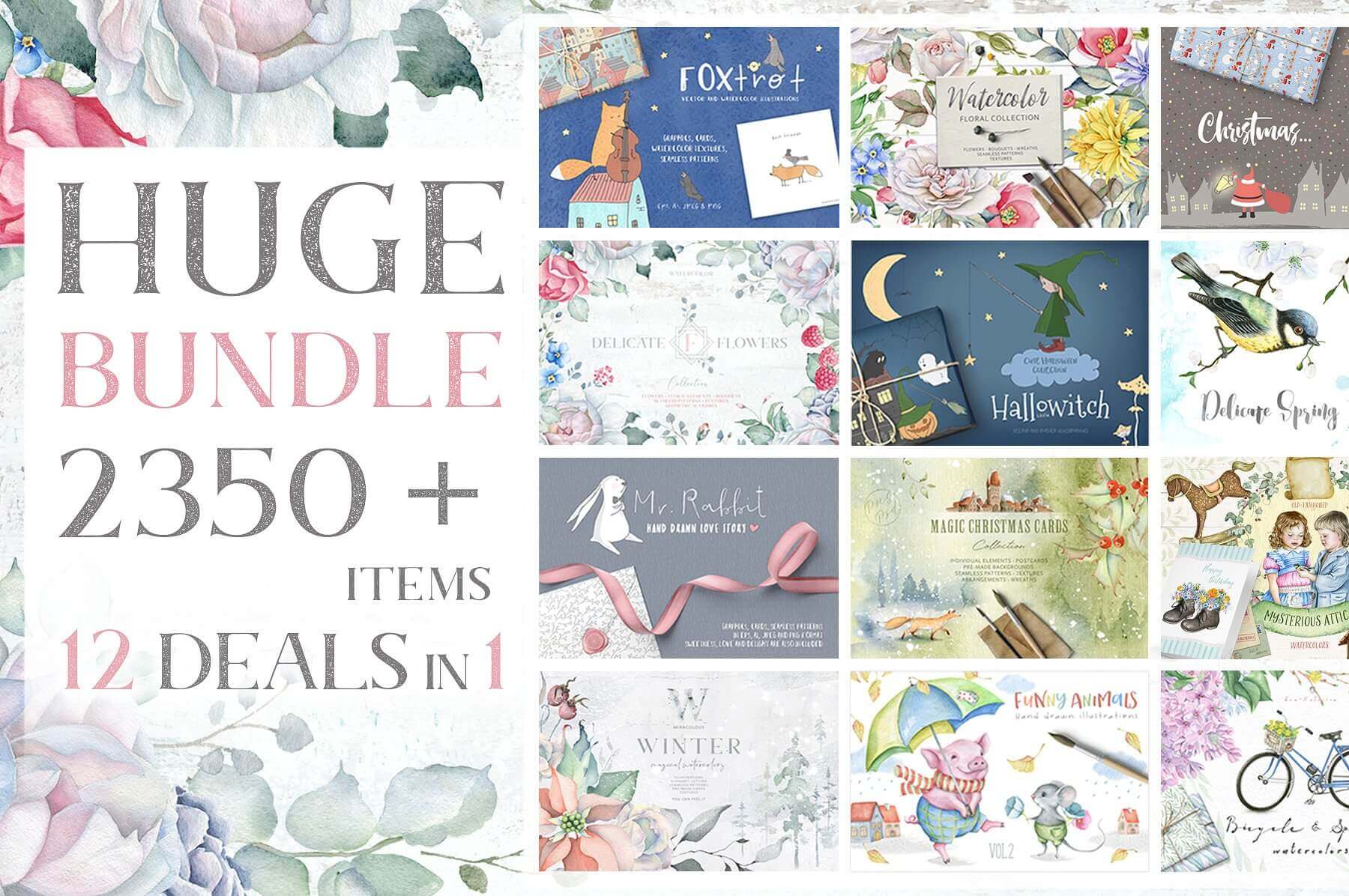 100 Premium T-Shirt Designs with Extended License
Looking to make your own T-shirts? Then you've stumbled upon the perfect Mighty Deal! This mega bundle of T-shirt designs from Mihai Valentin contains 100 premium designs in vector format. Easily scale these illustrations to whatever size you need, as you choose from a wide variety of themes including boho style, adventures, animals, beards and moustaches, cars and bikes, Christian t-shirts, gym, games, motivational, music, nature, nurses, photographer, sport, urban, wild west and more. Choose what you'd like and whip up some fabulous T-shirts, hoodies and any other kind of apparel you can think of.
$27 instead of $900 – Get it now!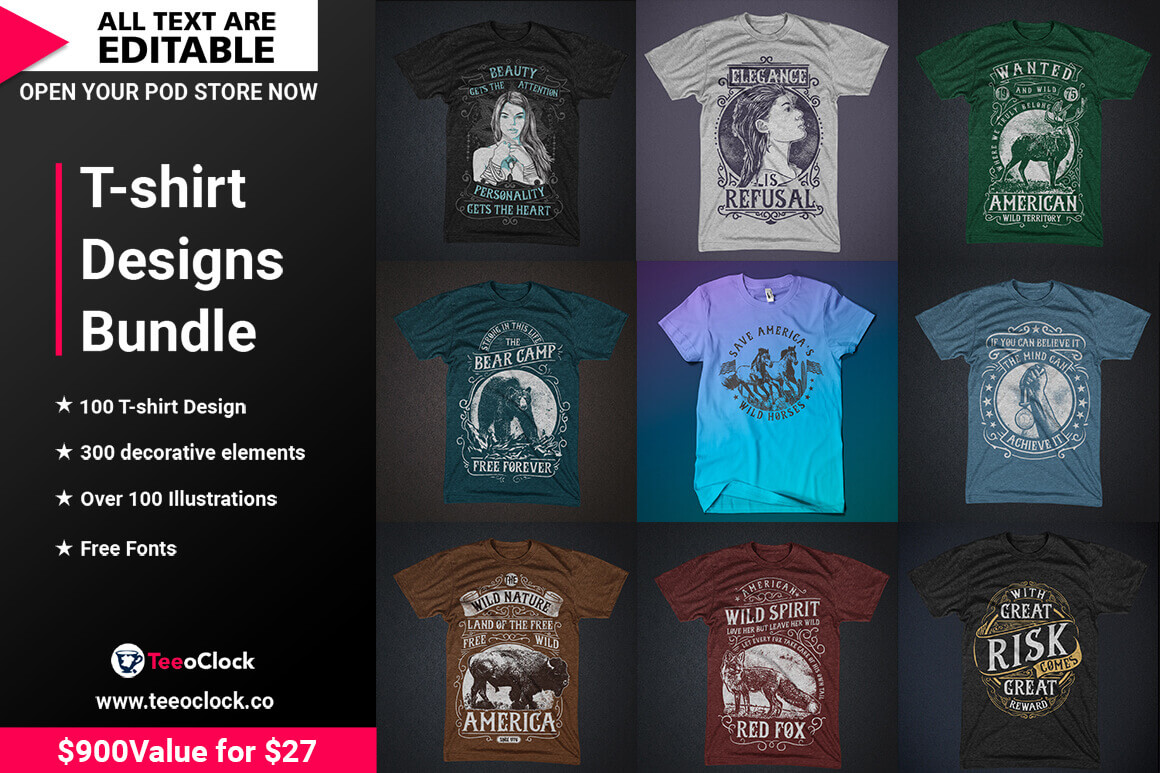 The Essential Watercolors Pack with 150+ Textures & Brushes
The Essential Watercolors Pack comes with 105 high res textures (blobs, brush splats, washes, bleached washes, and ombre effects) and 57 Photoshop brushes. This collection gives you more than enough different elements and options to create your own "handmade" watercolor designs with minimum effort.
$7 instead of $30 – Get it now!
Staincool, a Layered Font with Signpainter Styles
Staincool truly lives up to its name as this fabulous font draws its inspiration from artist's sign painter styles. With 6 easy-to-use layers ranging from Base to Drop Shadow, you can put together the perfect 3D vintage or modern sign.
$9 instead of $20 – Get it now!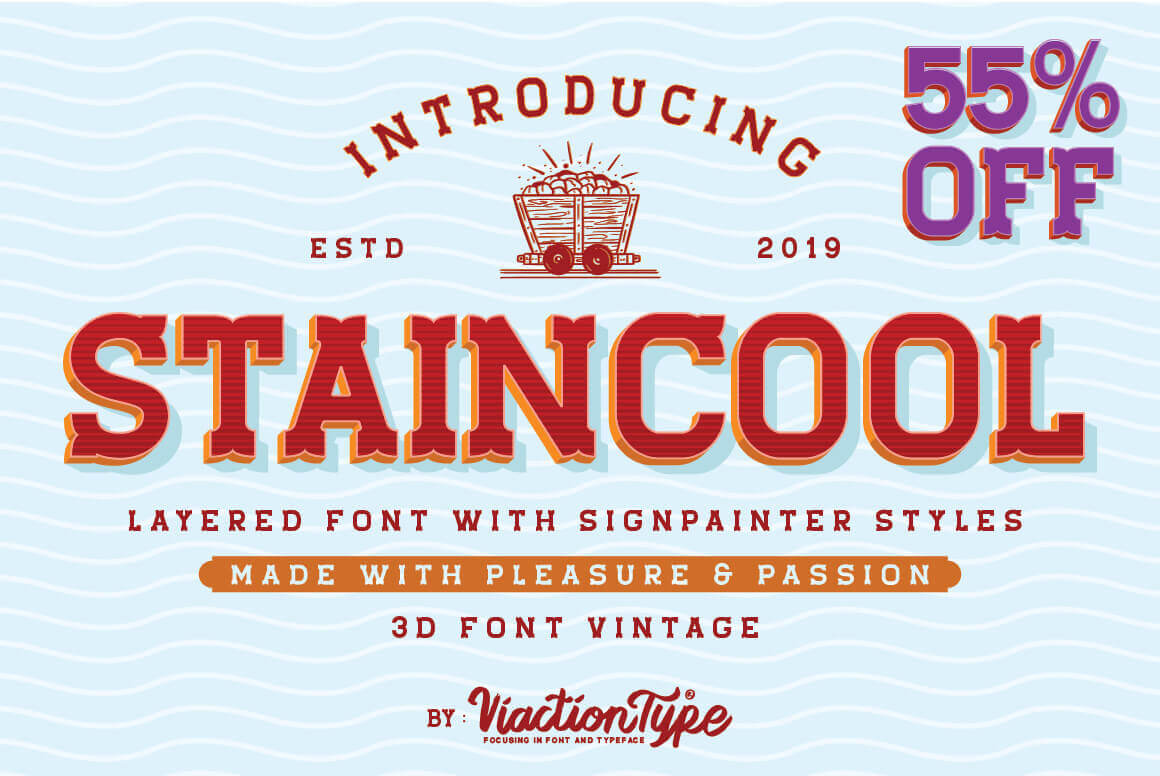 1,800 Bold Memphis Design Elements
The Mega Memphis Bundle is a gigantic collection of 12 big Memphis sets. This megabundle includes more than 1,800 different graphic elements from backgrounds to seamless patterns to patches. They're perfect for all kinds of online and printed projects such as T-shirts, website backgrounds or magazine layouts. Plus, with the extended license you can create as many projects as you'd like for both personal and commercial use.
$15 instead of $206 – Get it now!