Every week, we'll give you an overview of the best deals for designers, make sure you don't miss any by subscribing to our deals feed. You can also follow the recently launched website Type Deals if you are looking for free fonts or font deals.
The little big bundle
Little Big Bundle is the ultimate collection for creating amazing design. Every month you will receive a bundle packed with fonts, UI/UX kits, icons, templates and much more. This months bundle contains over 74 fonts, 500+ icons, the Baikal Startup UI Kit and much more.
$19 instead of $739 – Get it now!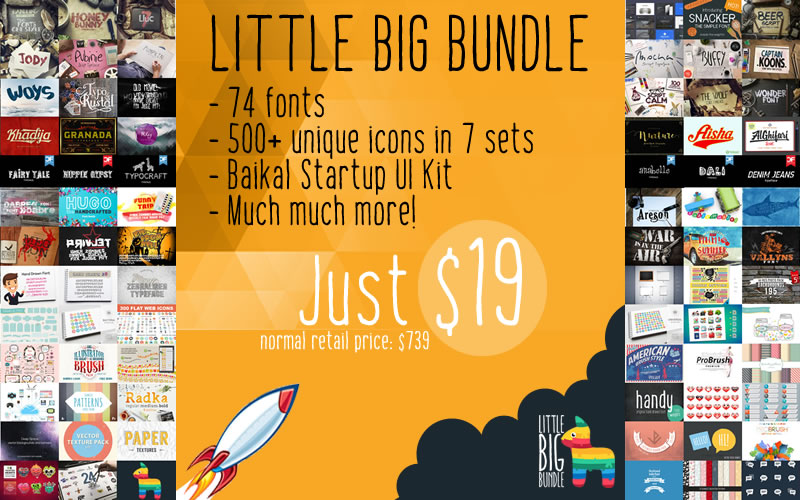 Cliche: A Beautiful Hand-Lettered Brush Font
This terrific Mighty Deal from Typezilla includes the beautiful hand-lettered brush font Cliche. Great for everything from wedding invitations to branding, Cliche offers up more than 200 unique glyphs to truly turn your latest project into a work of art.
$7 instead of $15 – Get it now!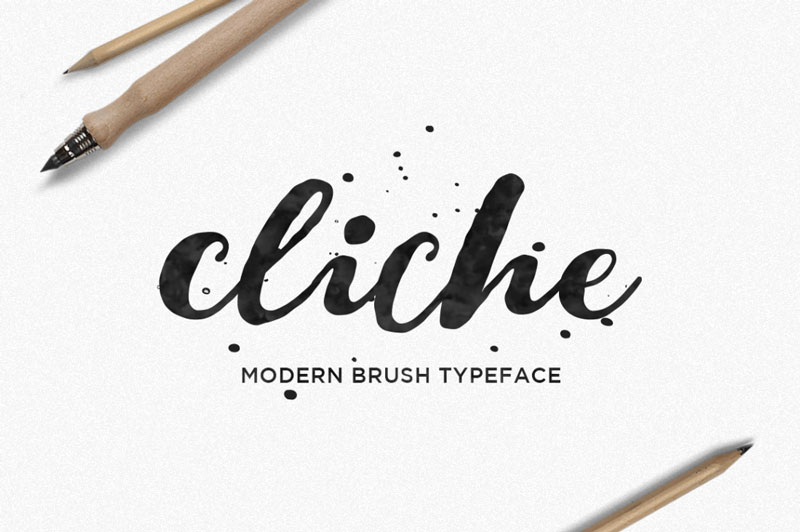 2015 Year End Bundle – $466 Worth of Resources for only $24!
The Mightiest Mega Bundles of the Year! We're talking 9 brand-spanking new products for you featuring a slew of amazing designer resources like colorful icon sets, incredible fonts, a fantastic Photoshop plugin, gorgeous gold and wooden textures, and some breathtaking website templates. That's more than $450 worth of pure awesomeness all for a mere $24! Cue the fireworks!
$24 instead of $466 – Get it now!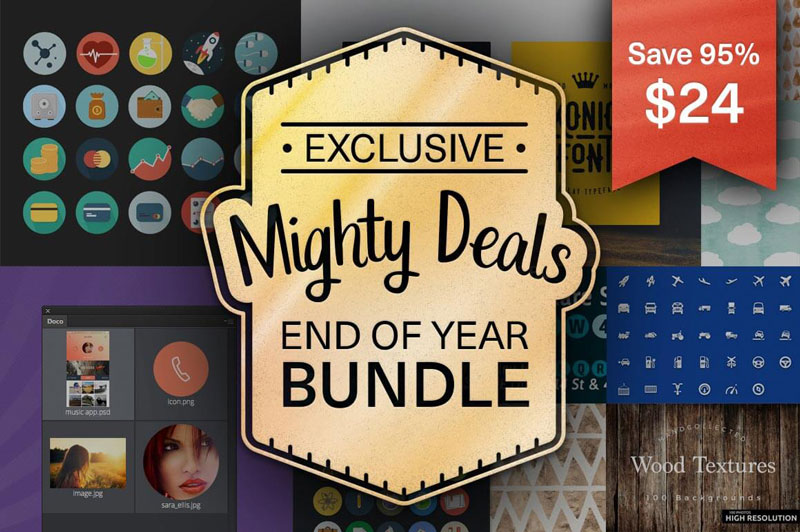 The Delightful Font Bundle: 5 Creative Typefaces
This collection includes 5 beautiful, premium fonts including hand painted, script and calligraphy typefaces. This set includes loads of wonderful OpenType features too, so you're getting some serious bang for your buck with this bundle!
$12 instead of $74 – Get it now!