Graphic designs while app or web development isn't a child's play, it's the work of a web design agency. A high end graphic design demands complete dedication, efforts and prior designing experience. Since, application graphics often involve certain complexities, it is advisable to hire professional designers to breakthrough all the challenging issues of the UX design process.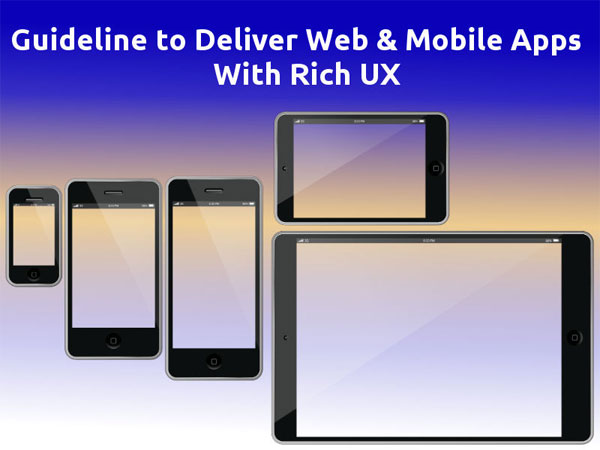 Thus, it can be said that designing a mobile app or a web app graphics is a daunting task. To make it a bit easier and help you streamline the app designing, this article will offer you an insight into the graphic design strategies while keeping the UX design (UXD) in mind.
Let's have a glimpse over certain graphic designing tips for amazing UXD.
There are several file types that are commonly used that augment UX rich graphic designing. Here are the two image types that interestingly add to the UX design.
1. Raster Images: These are the images imported from digital cameras or other web pictures. They include a grid of pixels, aka bitmap and the image size represents the disc space that it will consume. Luckily nowadays, it's possible to compress the image files and efficiently save them without compromising on the image quality. Some commonly used raster images are as follows.
Portable Network Graphics (PNG) – This file format is basically used for compressing raster image files. It is a more viable option than using a Graphic Interchange Format (GIF) file.
Photoshop Document (PSD) – This layered image file type is used in the Adobe Photoshop. You can tweak the desired layer of the file and design it in a desired fashion. This type of documents can embrace amazing raster image effects and transparency.
2. Vector Images: These images are generally formed by integrating geometrical figures including points, curves, lines, and more shapes. Unlike raster images, the vector images are not composed of pixels. Rather they exhibit a definite path from beginning point to the end point. Since, vector images are flexible enough to be stretched and compressed as desired, without leaving the image quality behind, these are the best for designing logos. The Adobe Illustrator, Macromedia Freehand are a few of the commonly used vector images.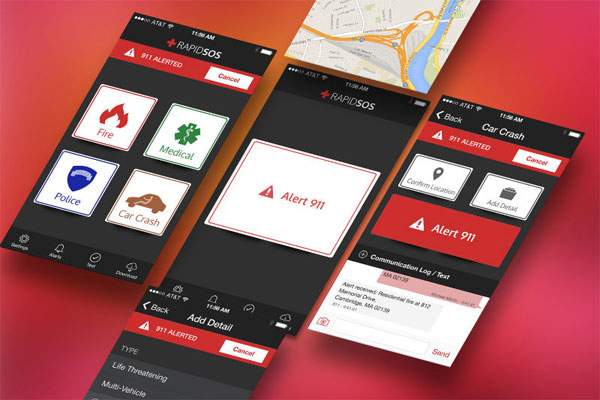 Adobe Illustrator (AI) – The AI application offer proficient vector image designing tools that facilitates prolific designing. Compatible with multiple file formats, the illustrator is the most preferred choice for several designers. With this tool, designers can efficiently scale the UI elements as desired to appropriately fit onto the requisite screen. It thus, amazingly adds to the UX design.
Choose an optimum color scheme – Since, almost every color has a certain meaning and emotions enclosed in it, it is essential to study them thoroughly and integrate the one that best suits your business goals. With this you can also ensure that your design is highly resonating with your target audiences.
Don't forget the diverse screen resolutions – With the advent of Smartphones and advanced mobile devices, today both mobile and web applications can be accessed via a whopping number of devices featuring different screen sizes. To meet the graphic design standards on different screen resolutions and sizes, it has become imperative to design multiple graphics while considering the screen attributes. This will help deliver visually appealing designs.
Prefer Relative pixel sizes over Absolute pixel sizes – To efficiently reach a wider audience base, it is imperative to ensure that your app is smoothly running over multiple devices. The absolute pixels may consume most of the screen, on the contrary, the relative pixel sizes automatically adjust the elements to appropriately fit the screen. Thus, while designing and developing apps to support diversified mobile devices, relative pixel size becomes a much sought after choice. For this, you may set size in percentages or ems format.
Ensure Fluid layout – Whether your targeted device is a tablet or a Smartphone, most of the devices today come equipped with G-sensors. The G-sensor depicts the way a device is held and accordingly displays the screen elements (either in portrait or landscape format). Thus, it is essential to ensure that your app design encompasses fluid layout to deliver an outstanding user experience.
These are a few of the prolific tips to help create effective and efficient graphic design while designing mobile and web applications. Go through them thoroughly and keep them in mind while designing to ensure a surefire app with visually appealing and UX rich design.
About the author: Lucie Kruger is an application developer working with Mobiers Ltd, the leading mobile app development company. She loves sharing information on the latest mobile and web technologies.