Here are some nice design-related blog posts you shouldn't have missed this week.
I've been working on my first HTML5 template and these resources are very welcome.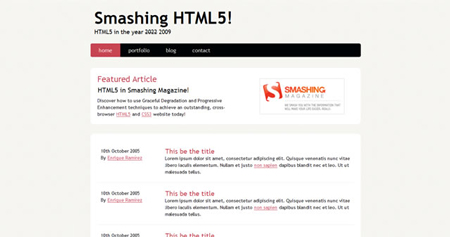 You should read this article if you are a blogging designer, I would emphasize the importance of guest blogging.

Yet another awesome article from idsgn, can't believe I never linked to them so far.
As a Dropbox user and fan, I strongly recommend this article.

Great points made in this post, the importance of personal projects is very often underestimated.

I just love this new logo.