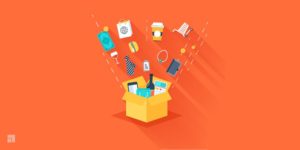 COVID-19 has brought unprecedented times for businesses. While 2020 was the most challenging phase, things are far from normal in the New Year. Foot traffic is still dwindling amid the resurging attacks of the virus. Building a robust e-commerce presence remains your best bet if you want your business to survive and thrive in the new normal. While most brands switched to the online selling model in 2020, websites were created in a rush.
You may have initially invested in a site with the bare minimum mindset, but it makes sense to have a second look at your e-commerce store now. A design revamp will probably be a good investment for your business because your website will be a key selling channel for the long haul. However, you must not look for a quick-fix with your store's design, but take a more sustainable mindset even as you get a revamp for it. Here are some tips that can help.
Understand the customer expectations
When it comes to selling online, everything boils down to understanding the expectations of the customers. Right now, the consumer mindset is different from what it was a year ago, so you will have to visualize a design accordingly. People are more comfortable with e-commerce buying now, which means that winning trust wouldn't be a big deal. You need to focus more on capturing attention with the most alluring look and feel, considering that the competition in the domain is high at this point. Know what your customers expect, and replicate their expectations on your site.
Follow the latest design trends
While following consumer expectations is vital, you cannot overlook the latest design trends. A clean look with aesthetically placed elements is the emerging e-commerce design trend right now. Prioritize an appealing layout with easy navigation because users are stressed and short of time. Anything that appears too cluttered is likely to repel them and stop them from converting. Following the latest design trends keeps you ahead of the competitors, and there are good chances that you will retain your buyer base when they like your store.
Save time with an e-commerce theme
You may have a revamp for your e-commerce theme on top of your mind, but time and money constraints often stand in the way. Luckily, there are several options in WordPress eCommerce themes you can explore and find one that matches your vision. These themes even offer customization features, so you can tweak the design according to your requirements and preference. They are mobile-friendly, which means that you don't have to worry about missing out on mobile conversions. You can even pick one that specifically matches your industry.
Prioritize loading speed while redesigning
The look of your e-commerce store should not be the only concern when you consider a design revamp for it. Its loading speed is equally crucial because no one likes to wait for ages for a website to load. Speed is a key factor when it comes to user experience, which is one thing you cannot compromise. People are all the more stressed and impatient, and a slow website can be a real killer. You cannot afford to go slack with user experience at this point because buyers who leave once may never come back again. Make sure you pick a simple design with minimal elements. Websites that have lots of them are likely to load slowly as compared to minimalistic ones.
Focus on conversions
Another factor you must bear in mind while considering a revamp for your e-commerce store is conversions. The design should be conversion-focused, which is possible only if it is intuitive and easy to understand. You will not want potential buyers to struggle to reach the checkout page. The aim should be to minimize the clicks and shorten their journey with the simplest possible navigation. Also, make sure that they have an easy checkout experience with secure payment gateways so that they leave only after converting. Including multiple payment options is also a good idea. Another good piece of advice is to integrate a feedback option in your checkout page design.
A design makeover for your e-commerce store can be the wisest investment for your business. It can boost conversions and revenues, enhance customer retention, and drive trust for the long haul. Each of these factors matters a lot for any business that wants to thrive and grow in a crisis. Now is the best time to invest in a new design because it will make your website and business future-ready.