Everyone has a picture of what they imagine their wedding day to look like.
Yes, out of the estimated 2.1 million people getting married in the U.S. this past year, every single of one of them had something that was unique to that couple at hand. However, with the average wedding cost approximately $27,698, they all couldn't have been expensive, right?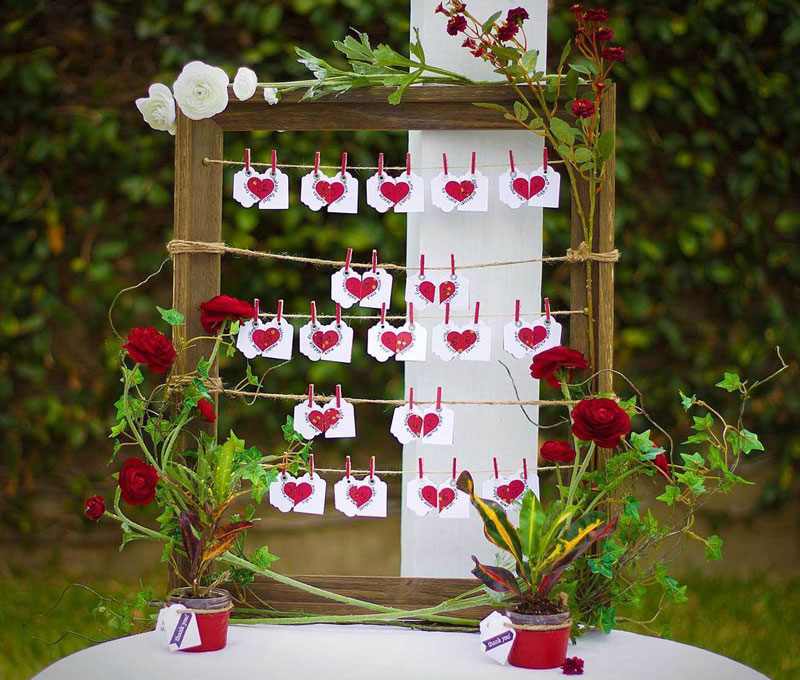 Well, believe it not, if you're nervous about the cost of your special day, then not to fret. Thousands (if not millions) get married on a tight budget while still having a time that will leave an indelible impression upon them for years to come. Here's how:
Prioritize What's Important To You
Regardless of the cost, if you're aiming to throw the perfect wedding, then it's key to start out by assessing what means the most to you. After all, this is you and your significant other's moment, something that's supposed to stand the test of time, so make it count to the two of you first. Trust me, whatever extras you think are "necessary" might not be that significant in the bigger picture, so craft this occasion to the desires of you both.
To start, I'd recommend considering a wedding planner to help lay down the foundation. While you might not use them for the entire process, at least consulting with one can give you an accurate picture of what's possible with your budget. Try searching through whose highly ranked on Google, and why. Believe it or not, some planners specialize in doing budget weddings, as well as could possibly want to get creative in cultivating an experience that's intricate to you both. Additionally, another great thing about planners is they have a network of vendors and venues that you could potentially tap into in saving costs as well. And even though in this process you might get excited about possibly loaning some extra cash, I'd highly recommend going with the bare bone numbers and sticking with them. Doing so could save you a ton in the future.
Be Wary of Your Future Financial Picture
While your wedding day is going to be something you want to remember forever, you certainly don't want it to be a day that you're still paying off when your five year anniversary rolls around. As Lexington Law, a credit repair firm notes, when you get married, a big part is merging the debts you and your partner currently incur. This means that whatever major financial decisions you choose to take part in the near future, both of you will be on the hook for.
Before you tie the knot, take a look at both of your financial pictures and decide what you as a couple can equally afford. This is going to be one of the first tests in how you view finances together, which could dictate quite a bit moving forward. More, it's going to see how what you both view as a priority, which is going to define the style in which your wedding fits.
Find The Perfect Fit For Your Style
As we stated above, there are quite a few steps into designing a beautiful wedding, including potentially using a planner. While it's usually not good to judge a business strictly off their logo, I'll make the exception for weddings as this a heavily aesthetic-based event. Find someone that fits your budgets, knows your limitations, and you both set your goals in detail (trust me, the extras can get expensive, especially when emotions are involved).
From there, try to be as crafty as possible, especially when it comes to the big ticket items such as your venue or catering. You'd be surprised who in your network might have someplace that's absolutely stunning that you can get for an affordable cost. Additionally, curate the events based on you and your spouse's tastes, such as if you want a band or DJ, or even just having a Spotify playlist all your guests can contribute to. There's plenty of fun, creative ways to cut corners, and who knows? Maybe it'll make your wedding day more memorable.
All in all, the most critical thing to consider on your wedding day is that it's perfect for just you and your partner. While I know we can get lost in the mix of what's expected of our family and friends, they aren't the ones getting married, and even more, they're going to want to watch your happiness first and foremost. So, take the time to define what a perfect day looks like to you, and the rest will fall into place. Ask yourself: If beauty is in the eye of the beholder, what defines a beautiful wedding to you?