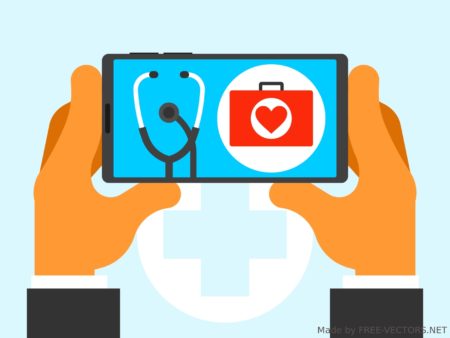 A common action that many companies have to consider in the modern world is investing in something novel. Diversification can lead to improved resource security. In this regard, healthcare app development is a perfect sector due to the rising demand. In this article, we will discuss the reasons to invest in healthcare apps, their main types, and the mobile-centric usage of novel technologies. Using this material, you will be able to make a personal decision on investments in this sector. In the end, we shall prove that becoming a custom healthcare software development company is a strong path towards success.
Reasons to Create a Healthcare App
Several reasons exist to create healthcare applications. They perfectly showcase the diversity of the field and its potential profitability:
Helping vulnerable groups of the population: you can assist many people who belong to groups that are in danger of large healthcare problems (for instance, African Americans) due to negative economic conditions. Applications that discuss cheap services and give essential education may be perfect.
Helping people with difficult medical conditions: a large number of people across the globe feature rather significant problems with health. Investments in their education via healthcare apps can be of tremendous assistance to everyone.
Assisting healthcare professionals. You can also help a lot of people who work with patients. They're in need of programs that can deliver a large number of services, such as journaling or networking.
Helping authorities: many governments also need assistance with collecting information about the overall situation in certain regions.
Types of Healthcare Medical Apps
The diversity of healthcare application options also proves that investing in the sector is a great idea. Today, two types of apps exist:
Apps for Healthcare Providers
Data recording applications: many doctors and nurses need a place that would allow them to hold information. More importantly, some way to enable its sharing is also essential. Considering the success of applications such as Evernote, investments in this regard are a great idea.
Communication software: many doctors need places where they can talk with colleagues and search for them in a centralized manner. In this regard, some doctor-centric alternatives to sites such as Linkedin may be a strong option.
Hardware tracking applications: complex machines also require a lot of tracking. In this light, applications that can help with such monitoring can be essential.
Patient tracking: some space where you can check patient state and record various observations is also essential. Applications of various kinds can cover this demand perfectly.
Apps for Users
Health tracking software: many people need to know how their blood pressure or heartbeat works. Observations connected to some hardware in combination with software can deliver on this goal. As a result, the program creators would be able to significantly improve the quality of life for a large number of people.
Hospital tracking software: a lot of people may also have problems finding proper healthcare providers. In this regard, a good option is to consider the investment in various databases connected with maps. They can give a lot of information to the relevant users.
Reminder software: in many cases, patients forget to take their pills. This lack of compliance kills countless people yearly. Using relevant software, it is possible to fight it in a strong and realistic manner. A series of reminders delivered by a healthcare app can save countless lives across the globe.
Mobile Apps for Users:
One of the most promising fields for applying investments includes mobile apps for users. Why? Let's take a look at the reasons:
Countless people use smartphones: in many cases, they actually represent the sole computational devices available to impoverished families. Thus, investments of this kind can pay off well.
They're very convenient to use: taking a personal computer with yourself is difficult. A smartphone, however, solves this goal perfectly. Thus, mobile apps give the advantage of tracking one's health during travels or while en route to some hospital.
A lot of great mobile and web platforms such as Node.js are available.
Conclusion:
Generally, this information clearly shows that investments in healthcare app development can be a great idea for many companies. You will get a chance to enter niches that require lots of development. As a result, capturing some great market positions should be rather easy. More importantly, with your actions, you'll help countless people. Thus, the investments in the sector are good both from the humanitarian and financial perspectives. You can both earn money and improve your reputation. In the end, if you need any help with development within this sector, addressing professionals such as KeenEthics is a strong option.