Staying productive as a designer is not just about focusing on the tools that are specifically tailored to your skill set, but also being able to get a handle on the solutions which can be more broadly beneficial for everyday activities that are not directly related to design.
To that end, here are just a handful of the top service types to consider adopting if you are eager to see an increase in your productivity levels this year.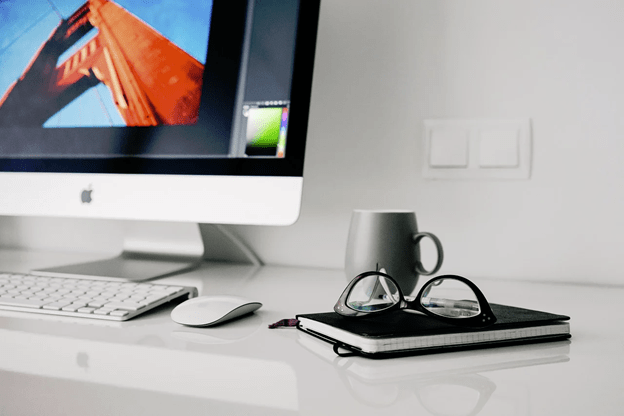 Tools for file management
You will likely need to dedicate a lot of time to general admin, which means wrangling a cavalcade of different file types across a range of devices and platforms.
This is further problematized by the fact that compatibility conflicts are all too common, which can throw a spanner in the works of your organizational efforts.
This is where a tool like PDF Simpli can be a big help, as it streamlines the process of sorting and editing different digital document formats by converting them to a single standard. Whether you want to turn PDF docs into Word files, or convert an Excel spreadsheet into a PDF, this kind of service will seriously speed up commonplace admin duties.
Tools for task management
Software which lets you make optimal use of the time allotted to you over the course of each day, week and month is a blessing, especially for people who find it tricky to stay on top of their schedule.
Fully-fledged project management platforms like Monday and Workfront are capable of managing entire teams of people simultaneously, tracking progress and ensuring that deadlines are hit. There are also productivity tools that cater to individuals as well, such as Trello and Asana, which can be well suited to the needs of freelance designers.
Tools for keeping customers happy
Another major time sink is the management of customer relationships, and designers will generally not want to spend much of their time acting as support staff to clients if they can help it.
Luckily there are a whole host of digital customer relationship management (CRM) services that can automate all of the more tedious aspects involved and let you focus on what's important. Nimble and Zendesk are just a couple of examples from this marketplace, and it is extremely competitive at the moment, so you should be spoilt for choice.
Tools for generating contracts
Designers often need to make use of paper contracts in the course of their daily duties, whether to commit clients to a particular project, recruit new team members and hire freelancers.
Rather than working with physical documents, it makes sense to adopt a digital approach to creating and also signing contracts for various purposes. Solutions like DocuSign have emerged to cater to this need, and this is just another of the various administrative tasks that has been simplified in the digital age.
Designers have the option to embrace all of these and many more tools if they are looking for an uptick in personal and organizational productivity, so procrastinating on adoption is only a means of ignoring the potential benefits available.