Wix, the website building company, is giving away $50,000 to any website designer who can beat them at their own SEO game.
They're running a competition, called the Wix SEO Hero Contest, and inviting anyone who wants to take a stab at both honing their SEO skills and possibly earning $50,000 in the process to create a new website using their platform.
Who is an SEO Hero, according to Wix? A SEO Hero is someone who does the SEO on their own website, or offers SEO services for client websites.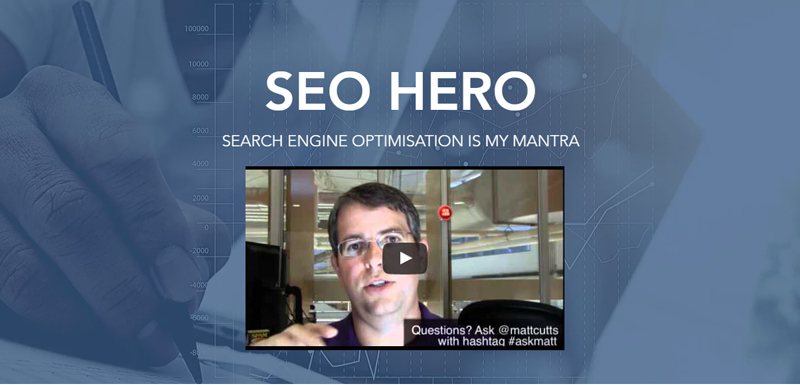 In four months time, any web designer who can get their website to the very top of Google's search rankings for the term "SEO Hero" will take the prize money. The contest's deadline is March 16.
Wix has its own player in the game — the company has created a custom site for the contest, a slickly designed page that introduces visitors to a team of SEO "heroes" — characters with names like Evergreen, Quickloader and Sitemaps — who are busy defending their website's universe against poor search results across the digital universe. This is the page to beat if you want to win.
Wix says they're running the contest to put to rest rumors that the cloud-based development platform is weak in terms of SEO and to prove that good SEO depends on what a user does with a site, not the platform that it runs on. By going with a superhero versus villain theme, they've injected a lot of fun into the process, and they've also made it easy for small businesses to learn some valuable SEO lessons, just by visiting their custom-designed contest site.
We've checked out the rankings for websites competing for the $50,000, and there are some very strong contenders that are actually Wix sites. The real standout, however, is www.wix-seo-expert.com, a site that offers step-by-step guidelines for small business owners to optimize their websites' search rankings.
Why do we like the site so much?
It offers some great tips for SEO, given in simple and straightforward language. So beginners who are new to the SEO game can learn a lot without feeling intimidated by jargon. The tips on the site will help any website designer, regardless of their platform, to optimize their website according to Google's guidelines. All the recommendations on the site come from first-hand experience, and it's all new — the site's designers make sure to update the site continuously and in addition to quality blog articles and forum for questions (a great addition!), the site offers an excellent list of resources for designers.
We also liked some other entries. www.seohero-wix.com has a clever, fun landing page and a crisp, clean layout that is easy to navigate. Another strong contender is http://www.seoheroes.co/, which has an adorable little panda mascot and a very well-written text. The keyword "SEO hero" appears as needed, but it isn't overused so it feels natural to the reader.
The contest is a great opportunity for website designers to get access to a lot of really great content about SEO. Due to the topic and nature of the competition, all of the entries are offering very valuable information about SEO, including tips and tricks for optimizing a website according to Google's guidelines.
The competition has created the chance for website designers to learn about SEO and apply these techniques to their own websites. Not to mention that website designers have the upper-hand in the realm of SEO, as it is known that great design and UI/UX are crucial for users to easily navigate through a website and have the ability to increase time on site.
Web designers can really offer their clients an added value by providing them with such extremely useful information, so they should definitely make the most out of this opportunity. The SEO experts running the in the competition are offering insights and professional tips for doing SEO from their own experience . A designer's knowledge mixed in with some injection of SEO can really make a winning combination for a beautiful website that wants to rank in the SERP's.