Perhaps the most important element to focus on when getting into the business of eCommerce is web design. For an eCommerce business, a website is the technological equivalent of a brick and mortar retail store. If you want to entice customers to enter, it should have a visually appealing front-end. If you want customers to enjoy their shopping experience, everything inside should be organized and easy to find. If you want to create an unforgettable experience so that customers keep coming back, it needs to be aesthetically appealing and offer an excellent service experience.
A couple of the world's leading fashion retail sites, JJ's House and VeryVoga, have been following these unwritten rules since their inceptions. By designing customer-friendly shopping websites, they have become successful eCommerce businesses with a base of customers that spans the globe. Read on for more eCommerce web design inspiration.
Focus on Aesthetics
In the same way that walking into a messy store can ruin the customer's experience, entering a confusing, disorganized online store can have the same effect. It's important to create a well-designed website that isn't only visually appealing, but is also easy to navigate and allows customers to find things easily. When a site is easy to navigate and looks good too, customers are more likely to return to shop again.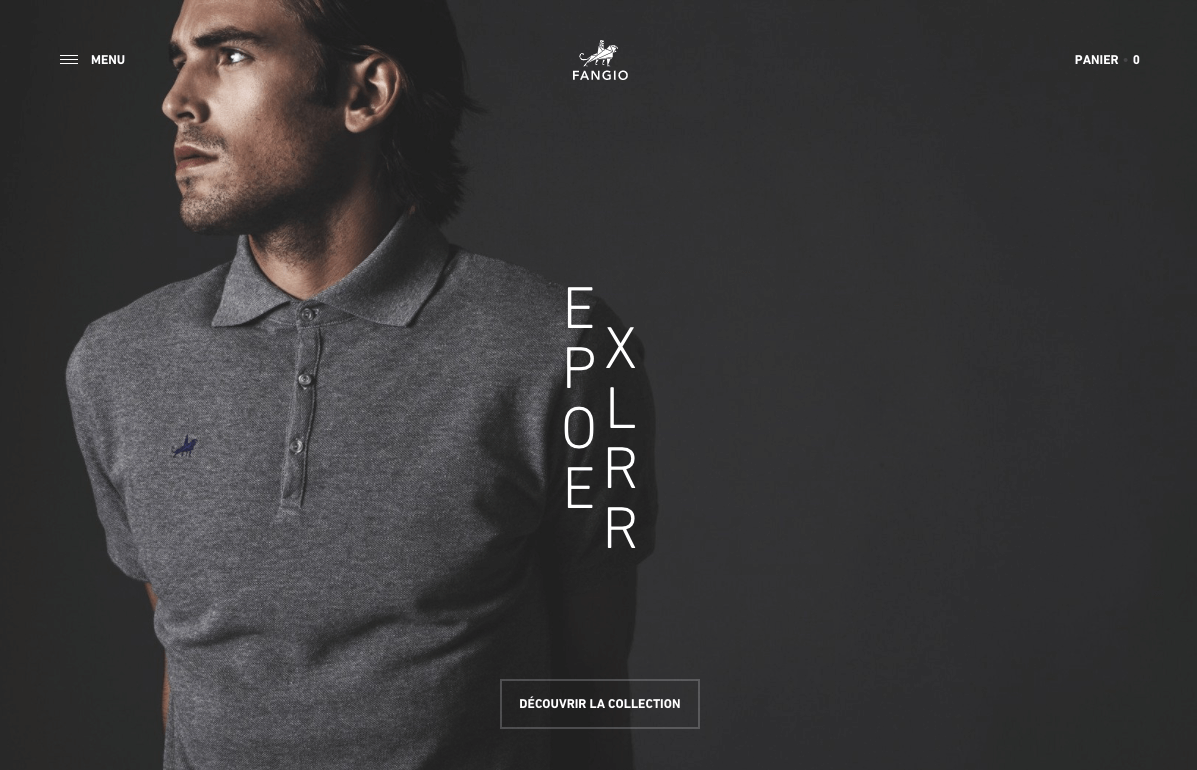 Increase the Speed
Most people don't have a lot of spare time to spend shopping online, and even when they do, they don't have the patience to wait for a slow website to load. If your product pages are taking too long to load, you're almost sure to lose customers. Even a 1-second delay on a page can potentially set your business back by millions of dollars in a year. To avoid this happening to you, make sure you have a top hosting provider and consider using a content delivery network to increase the site's performance and content availability.
Offer a Reasonable Amount of Products
While too few products may not offer customers what they're looking for, too many products can be overwhelming to sift through, which can lose the customer's attention. Therefore, it's important for a shopping site to offer a reasonable range of products and keep things organized so that customer's have an easy time going through what's there.
Grab Customers' Attention
Before someone commits to making a purchase, they'll generally want to know all the details about whatever it is they're buying. It's important to display visuals of the products you're selling, such as pictures and videos, along with specifications and detailed explanations of the products. If a customer has to try too hard to find this information, they're less likely to make a purchase. Similarly, if a customer can't see a detailed and realistic image of the product, they'll be less likely to buy it.
Make Checkout Simple and Straightforward
Make information such as shipping costs and payment methods transparent so they don't come as a surprise at the end. It's also helpful to offer a choice of creating an account or checking out without one as some customers may not want to save their personal information on the site.
Remember the unwritten rules for a successful eCommerce business and follow the tips above to begin designing a customer-friendly shopping website. An enticing and easy-to-use website is your key to a successful eCommerce business.