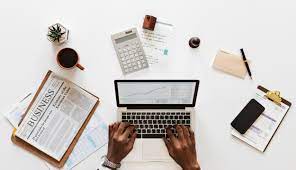 Graphic design has always been closely integrated with the latest innovations in tech. In an almost symbiotic relationship, technology informs design and learns from the successes and failures of each final product.
Whether you're studying design at university or learning in your own time, knowing the fundamental relationship between innovation and design is critical. It could help inform your own projects and brainstorm ideas for implementing technologies you might use in your own designs. Luckily, the key principles are simple and can be adapted across industries.
How is technology used in design?
Technology has facilitated the design industry for decades. Contemporary industry-leading brands all rely on an immense selection of physical, traditional and digital tools to design and manufacture products of the highest possible quality.
The finest details in design influence the functionality, reception and longevity of a product line, along with its suitability for future advancements too. SMEs rely on digital platforms and computer-aided design to create products that never lose their demand. And when it comes to internal processes, emerging technologies could change the landscape entirely.
Which automated graphic design tools are being used now?
Virtual reality
VR is the core technology used in the Metaverse. From the biggest e-commerce businesses in the world to experiences offered in-store in your local town, this technology has redefined the meaning of 'try before you buy' across multiple industries.
Any successfully integrated VR tech allows companies to reduce the time they spend reviewing product designs. Concepts can be tested without prototypes, which saves a lot of money and time too.
Adobe Firefly
For keen users of the ever-familiar Adobe Suite, Firefly makes an excellent choice for personal projects. Even though its material can't be released commercially just yet, Firefly features a text to speech generator to help you get a customised result.
You can tweak almost every detail to produce an image that fits each prompt. Just remember that you'll only be able to create watermarked images at the moment too.
3D printing
Saving tens or even hundreds of hours that might otherwise be spent on painstaking and thorough edits by production staff within a company, 3D printing revolutionises physical production. In the medical sector, 3D printing is used in the manufacturing of bespoke and complex prosthetic limbs.
For smaller components and devices, it's a gamechanger: with a digitally mapped design and compatible software, small companies and even freelancers can rely on 3D printing to turn a profit on e-commerce platforms.
MidJourney
This emerging design tool is used primarily for AI-generated images. Despite offering a somewhat frustrating platform to its users, MidJourney creates some of the most realistic, high-resolution images possible from an AI technology.
It runs on the Discord server and creates all kinds of images, but you'll need to get a subscription to achieve the best results. This platform can create almost anything you ask it to, allowing you to provide extensive detail to make it produce just the right image.
How will the design industry adapt to technological innovation?
Automated creative technologies are a major source of concern for small businesses, especially those without solid cybersecurity strategies. But with leading publications like The Guardian blocking AI programs from trawling its content, hope is on the horizon for entrepreneurs looking to protect their integrity.
Technological innovation will eventually replace manual processes in design. For now, leading corporations must focus on their strengths and integrate automation wherever possible – and where budget allows, too.