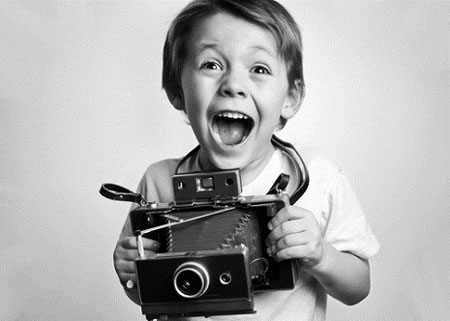 Beautiful imagery is an essential tool for making any website look good. But the cost of high-quality images is often too high for most website building budgets. Of course, you can find free photography all over the web, but the quality is often so bad that it's not even worth sorting through. Instead of wasting your time on worthless resources, turn to these repositories of free and truly high-quality imagery:
Of course, you can find free photography all over the web, but the quality is often so bad that it's not even worth sorting through. One more exciting technology breaking onto the scene is AI-driven image generation. Will AI replace artists? That remains to be seen, but it's definitely putting more and more tools in the hands of the average person looking to see their ideas come to life.
Creative Commons Imagery Collections
Creative Commons image searches can be frustrating. It seems that you have to make a choice between sifting through high-quality images and struggling to find ones without restrictions, or looking through low-quality ones that are free for use, but not worth using. These sources help to bridge the gap between these two concerns.
1. Flickr
Flickr is the classic resource for good creative commons imagery; and with its huge collection and sophisticated advanced search tools, it's easy to see why.
Pros: What's nice about using Flickr is that there are several related searches you can make that eliminate images with restricted terms of use. If you check off the right box in their Advanced Search options to make sure that you're only getting results without copyright restrictions, you'll still get good results. Or try out Tineye Labs to search through the Commons by color.
Cons: Beware that the main website hosts a mix of images with different levels of permissions, because each photographer specifies their own terms. So if you're using the classic search, make sure you're aware of the restrictions on each and every image you'd like to use.
2. PicSearch
At first look, PicSearch seems to operate along the same lines as Flickr. But in fact, it's a search engine that indexes images from other sites. When your search terms bring up results, it will take you directly to the source.
Pros: Like Flickr, PicSearch has a huge inventory of photography. It's a great tool for browsing, because you can follow compelling images to their source and discover related imagery or other pieces created by the same artist.
Cons: The search terms aren't as advanced as Flickr, and you still must deal with copyright restrictions on a case-by-case basis.
3. MorgueFile
This site has a smaller collection of images, but with over 55,000 results to peruse, many of them surprisingly high-quality and high-res, MorgueFile is certainly worth looking over.
Pros: The results are well-categorized and easy to browse, with continuously loading pages that work quickly. So although the site requires some sifting to find a great result, the process isn't nearly as time-consuming as many similar sites. The details displayed with each images are both comprehensive and helpful, and images don't even need to be attributed.
Cons: The smaller selection can prove frustrating for less-common image searches.
Stock Photography Collections
People sometimes mistake stock photography websites as a destination for paid images alone. But many of the most reputable sites actually have large collections of free images in addition to their paid offerings.
4. Bigstock's Free Image Collection
Bigstock offers free images in a very selective format—just one per week—but they're such high-quality, versatile photographs that you'd do well to look through them regardless.
Pros: You can subscribe to receive these images in your email, for a fuss-free way to add to your own library of potential images.
Cons: There is no way to view all the photographs in a grid, which makes for some tedious scrolling if you want to view them all.
5. Shutterstock's Free Image Collection
Shutterstock has a similar free imagery feature, but with a more generous offering: instead of just one image, there's a weekly collection of photographs along a similar theme, all of which can be downloaded for free for one week.
Pros: There are similar benefits to BigStock, except that there are even more images to be found and utilized.
Cons: You need to keep a close eye on Shutterstock's offerings, or you'll miss out on a whole week's worth of beautiful images.
Although all of these resources have restrictions to keep in mind, using a combination of these sites will be sure to yield the results that you're looking for. And your next project will reap the benefits with both a reduction in your budget and a boost to your aesthetic.