Using a free website builder has become very common even among design professional. The ease-of-use and professionalism of a platform like Wix is unmatched by any other way to build a website or a landing page. Of course, you may miss on some advanced customization, but the type of things you can achieve with Wix is more than enough for 99% of website creators.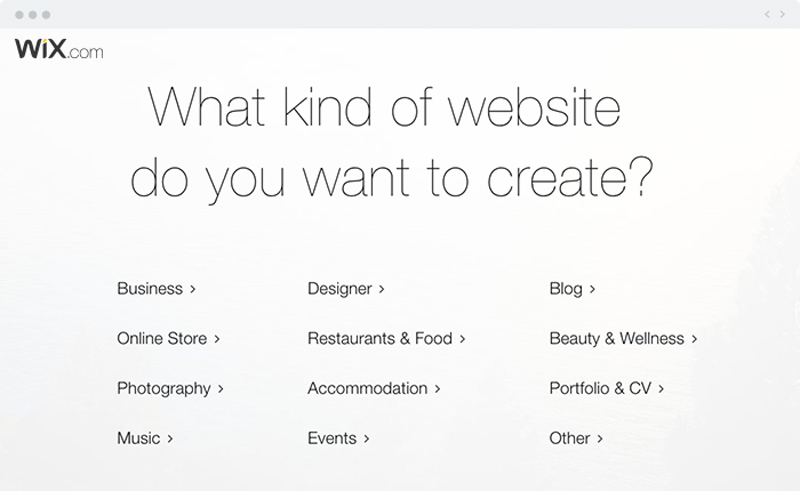 In this article, we will examine one specific aspect of efficient web design: landing pages. If you set goals for your website, it is important to improve its conversion rate, no matter if the conversion goal is a newsletter sign-up or a sale.
What are landing pages and why you need them?
Technically, a landing page is just an entry page to your website. However, it is in fact much more than that. In the world of online marketing, landing pages are key entry points that have been specifically designed for visitors to do a specific task. The most common landing pages are the click-through landing pages or the lead-generation landing pages:
Click-through landing pages are designed to guide you to click towards a specific web page. These are very common on e-commerce websites.
Lead-generation landing pages are built to make the visitors achieve a specific task. The goals of this type of page can be as diverse as making you download an ebook, fill in a request form, or sign-up to a newsletter, among other examples.
Now that online marketing is very common, landing pages are often created from the very beginning to make you act. It can also be just improvements to a page that is very popular on your website.
How to set up a landing page with Wix
As usual, Wix makes things simple for that as well. It provides you with excellent free landing page templates to make it easier for you to build a high-performance website. To set up an efficient landing page, you will need to do the following:
Set your goals for the landing page. If you don't know where you are going, you will not be able to find the way. Think about how visitors will access it, will they come from search engines or will you send this landing page as a newsletter,
Find a landing page template that speaks your visual language. Wix offers you a wide range of templates to choose from, make sure that it goes well with your website and your message.
Optimize the page. You can customize anything you create with Wix, it goes for landing page templates as well. Make sure to work on te texts and images included in the template to make them yours.
Launch and tweak. Things change quickly on the Internet, don't be a perfectionist and launch quickly. Monitor the results and tweak the landing page until you have the expected results.
Inspiration: amazing examples of landing pages created with Wix
The advantage of mentioning a product like Wix is that, thanks to its gigantic user base, it's very easy to find good examples of people who have done it right. In a variety of fields and industries, the following examples are the best display to showcase the flexibility and the power of Wix templates. These examples are also a perfect illustration of the versatility of these templates, as they show it can be used for any type of product or service.
A writer's website
Here the focus is on the books, with a presentation of the author and his previous books. A very efficient landing page with an elegant layout.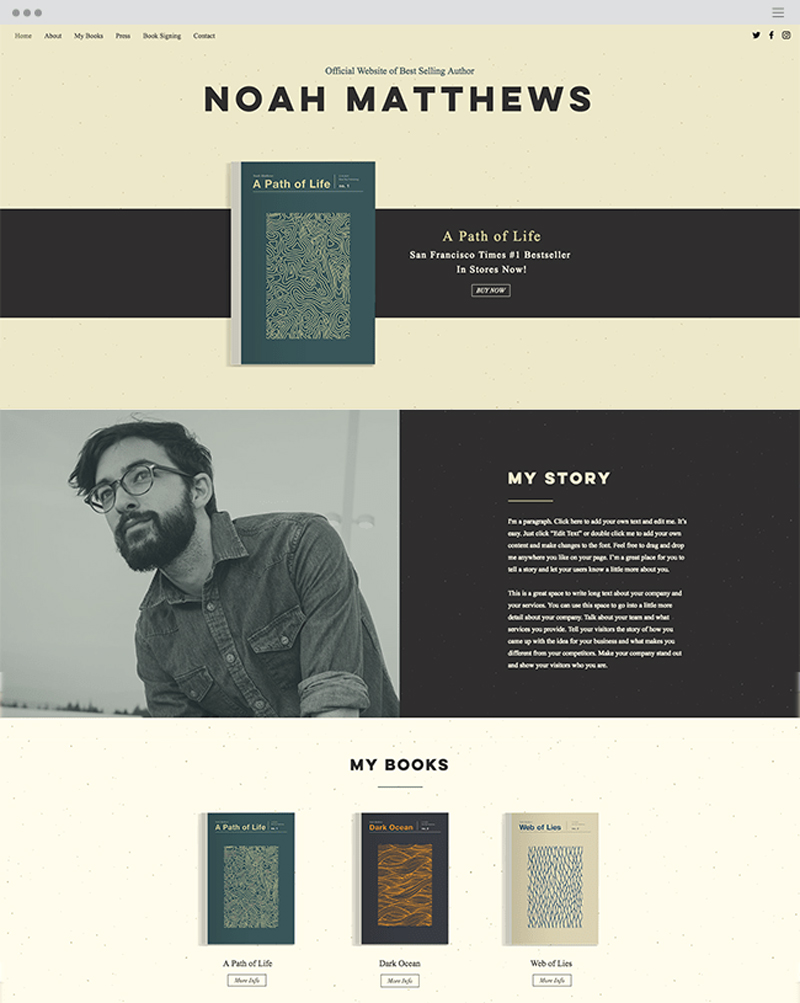 Food stylist website
Another kind of service that need strong visual identity to distinguish itself. Services are very clearly indicated and the global visual identity is strongly influenced by the powerful and tasty background photos of food.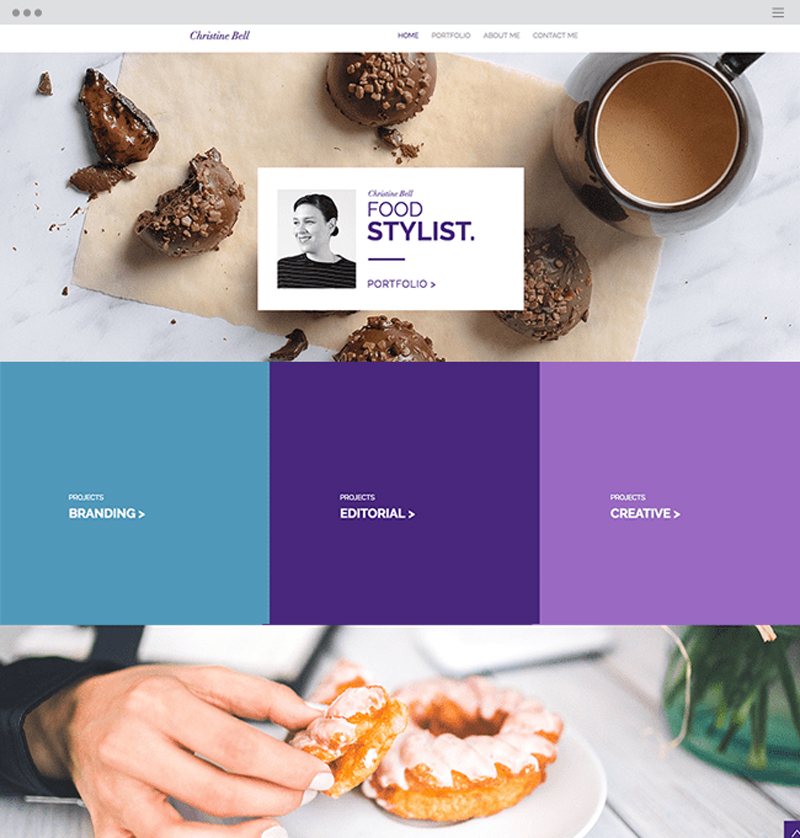 Website for a street artist
A gorgeous showcase of a street artist's work. The grey photography of the building helps to feel the colors of the artist's creations even more strongly. The navigation menu is self-explanatory and simple to go straight to the point.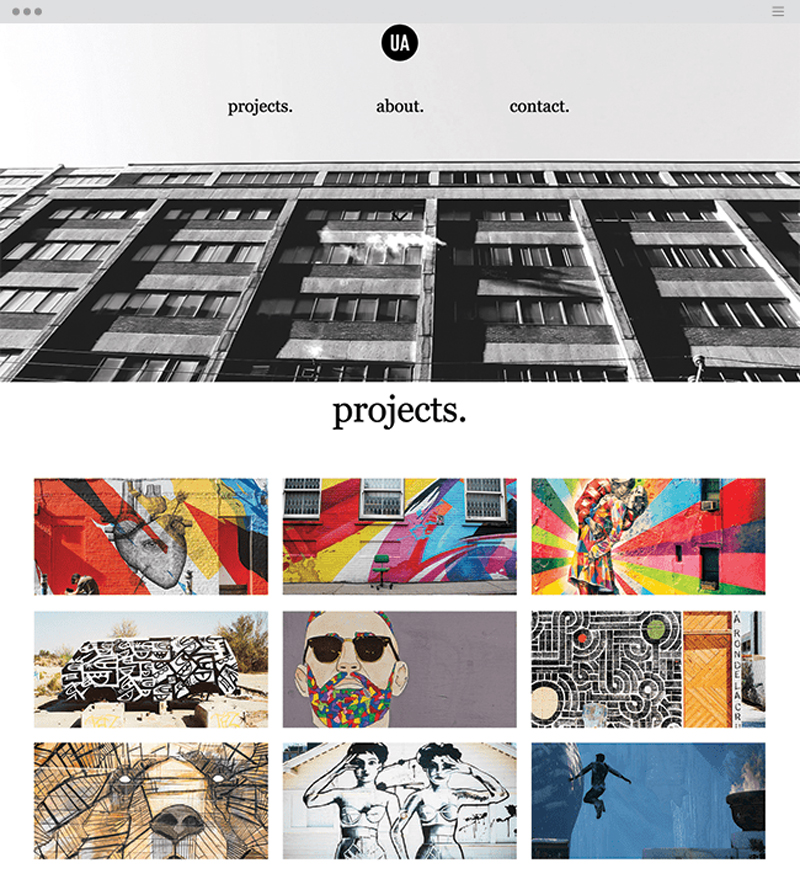 Graphic designer and art director
This website is meant as a portfolio, so the work of this graphic designer and art director is displayed right away.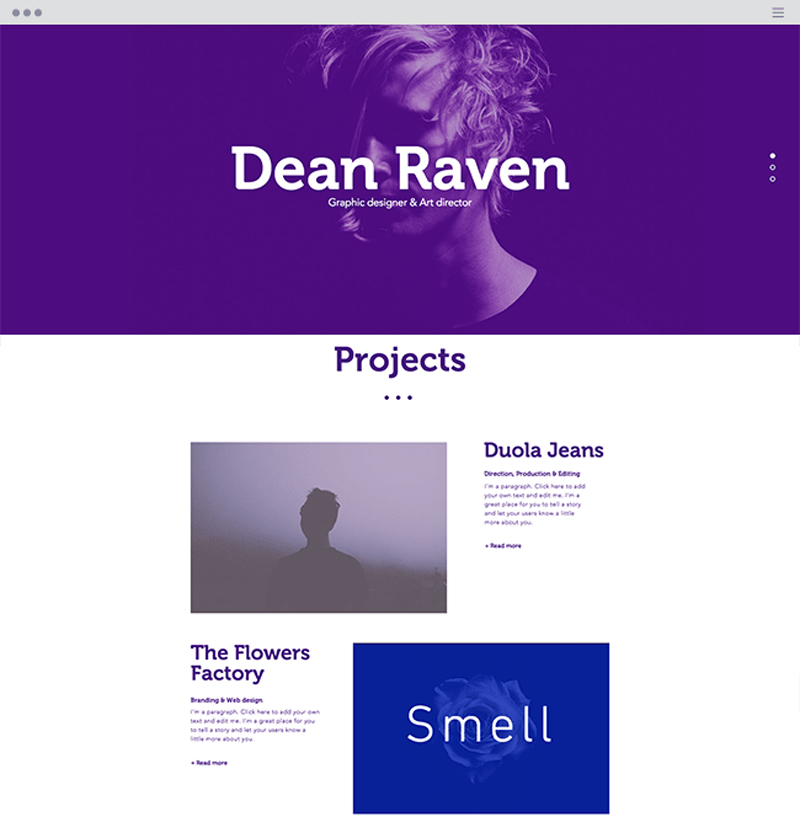 Actor and model website
For actors and models, the product they are selling is themselves, so they need a landing page that makes them look good. This template gives you every info you need with style.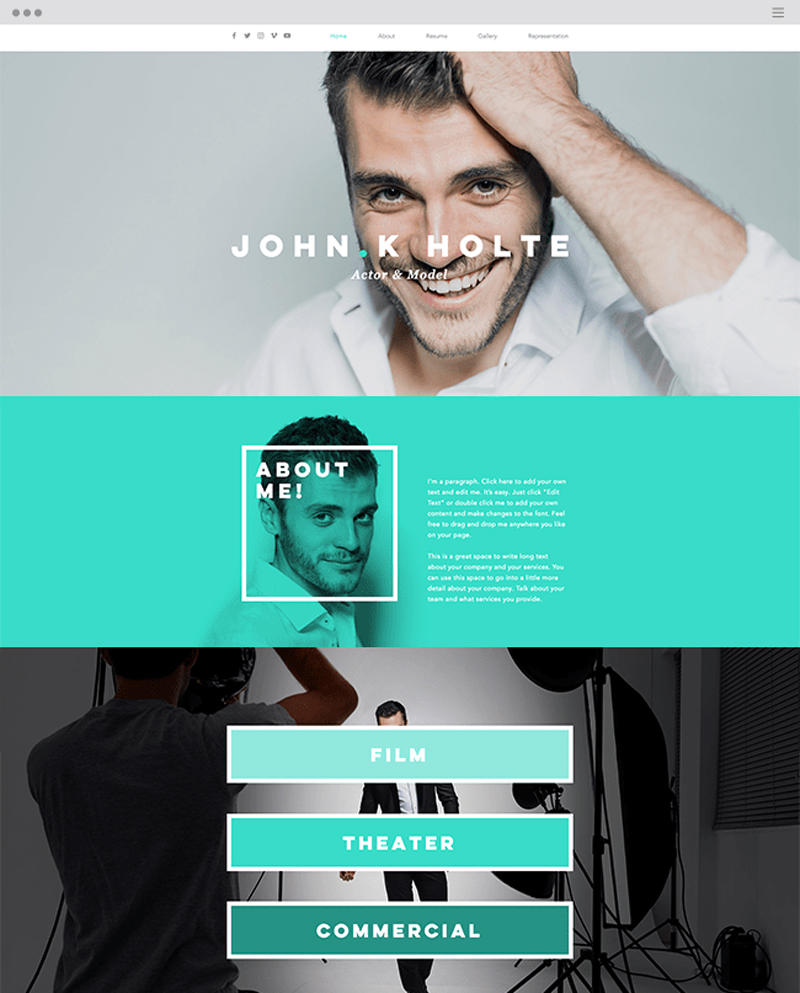 Poster shop landing page
A stylish and well layed out template for a poster shop. The products are at the center of the theme in this efficient template.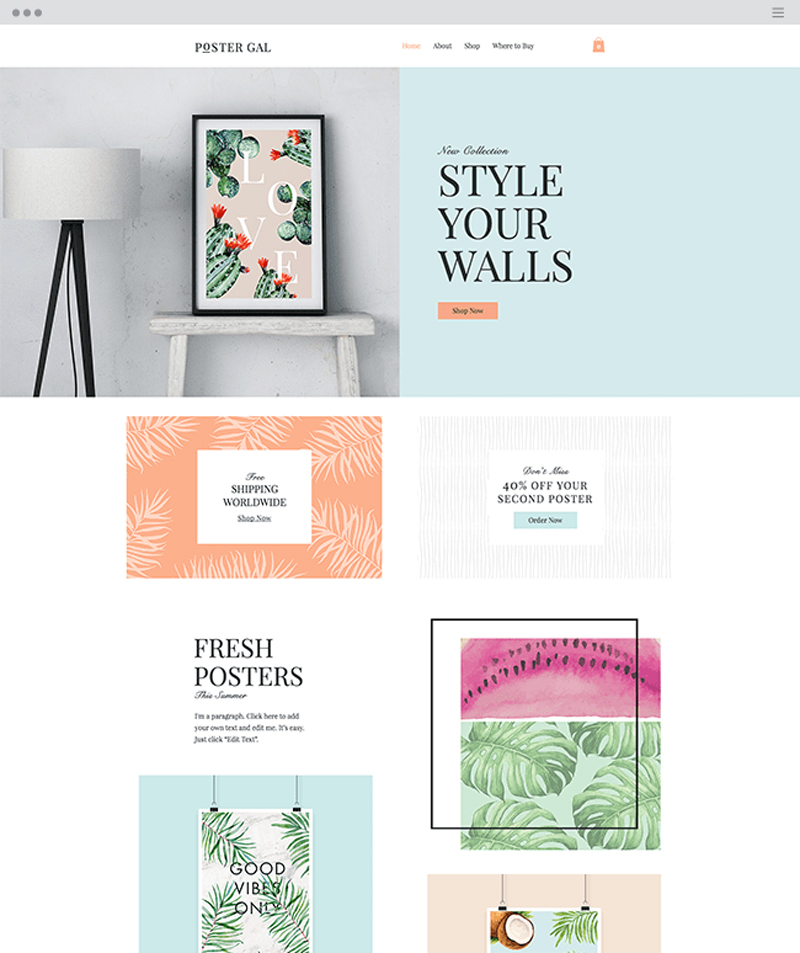 Vegetarian restaurant website template
For restaurant websites, it's fairly easy to judge whether they are good or not by checking if they are making you want to go there or not. In this case, it's mostly the good photography and the elegant layout that make it so successful.